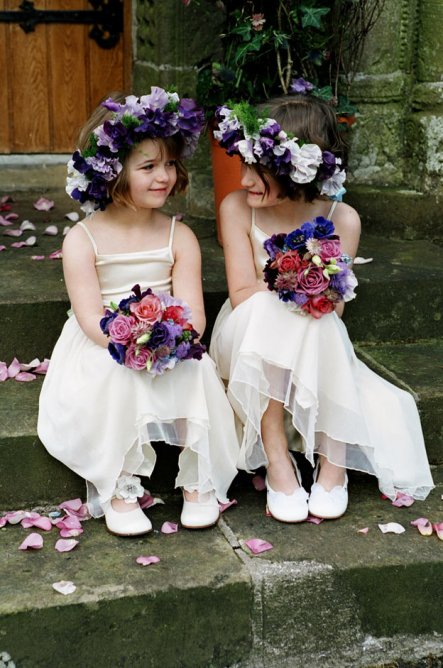 Guest post by by Cass Mullane, Accountability Coach, Right-Brain Business Plan® Licensed Facilitator, Prosper Creatively, LLC
I attended a big wedding a little while ago. It was bright, exciting and uplifting. The venue was spectacular with gorgeous landscaping, a glittering lake, beautiful buildings and wonderful places to sit and appreciate the surroundings. The weather was a perfect blend of sunshine and gentle breezes.
The event room was simply breathtaking with gorgeous flowers, twinkling lights and a yummy color palette carried through the linens. When the meal came, the aromas were tantalizing and the presentation truly artful. The food itself was so delicious that my taste buds broke into a happy dance!
As I glanced around the room drinking in the amazing details and the event's complete fabulosity, I saw something rather sad: practically every table had at least someone who had their nose buried in a mobile device. And I'm not talking kids… these were mostly adults who had disengaged.
How much time do you spend checking out the latest feed versus the amount of time you spend actually engaging with your surroundings? The positive impacts of being mindful and fully present are innumerable. For example:
• You're able to listen to your own intuition
• You're able to more fully connect with the people around you
• You're less stressed by everyday inconveniences (like lines, traffic, kids howling, dogs barking, annoying coworkers, etc.)
• Your attention span increases
• You won't miss out on what's really going on around you
• You have more room in your head for the important stuff
• You can see beyond the obvious and below the surface (like tuning in to the friend who says "I'm fine" yet they really want to talk)
• You're more likely to choose compassionate action
• You'll have a clearer head and a clearer heart
• You'll see a clearer direction for your business and your life
• You'll actually chew your food and savor the flavors
• You can find out what the weather is by simply stepping outside
• You'll notice a serious reduction in the number of 'squirrels' in your environment
Technology is full of marvelous tools whether it's hardware like our phones, tablets and pads or the software like all the cool apps that tell us everything in an instant. But the thing to remember is that these are just tools to be pulled out and used when needed, then put away until the next time. After all, who is the master here, the tool or You?
There's a big difference between actually experiencing the flower girl with the giggles dancing around the ballroom mimicking the petals falling to the ground and seeing it through the lens of someone's smart phone.
So make a conscious choice to lift your head up, open your eyes, breathe deep and connect with the world around you.
"You may now text your bride"
Oh, and have your device contact my device… I'm out enjoying the sunshine!

Cass Mullane's calm, comfortable approach consistently yields positive results for clients. Her business and personal coaching practice, www.ProsperCreatively.com, specializes in delivering solid left brain business skills to right brainers and creatives in a fun, visual way. She's a best selling author, textile and mixed media artist and creator of the Cool Stuff Jar™ coaching program. You can also visit Cass on Facebook!