Become a licensed facilitator!
Dear Coach, Artist, Creative Soul, and Right-Brain Entrepreneur,
It means so much to me to know that the Right-Brain Business Plan® is helping thousands of creative entrepreneurs around the world grow their businesses.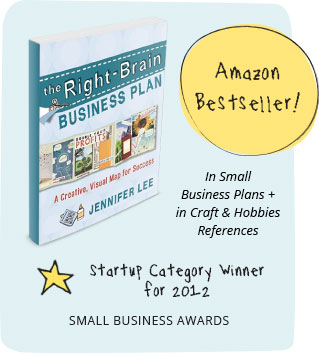 I hear from heart-centered and creative people all the time how grateful they are to have finally found an approach that speaks to them.
Before, with the traditional way of doing business, they felt frustrated and fearful (I know I sure did - that's why I created this approach!). Now, with the Right-Brain Business Plan®, they're experiencing more fun, fulfillment, and profit.
And I've heard from so many of you how much you're wanting to share this proven process with your clients and communities.
That's why after several years into my Right-Brain Business Plan® Licensing Program I'm excited that our community of facilitators continues to grow and I hope you'll join us.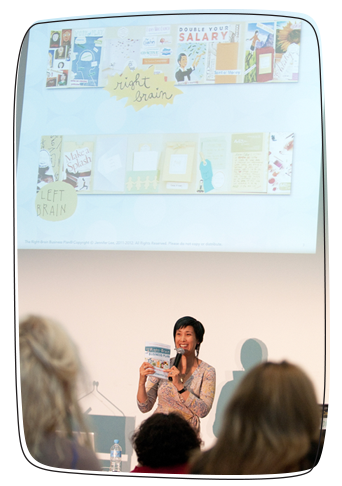 Get rights to use the materials that established me as an expert and best-selling author
YOU can help lead the right-brain revolution by purchasing a renewable license to run Right-Brain Business Plan® workshops based on my best-selling and award-winning book The Right-Brain Business Plan: A Creative, Visual Map for Success. Read on to find out how owning a Right-Brain Business Plan® license can help you grow your business as you help your clients to grow their businesses, too. All in a way that's fun, creative, and authentically you, of course. Plus you'll hear some success stories from our facilitators.
Here's to your success!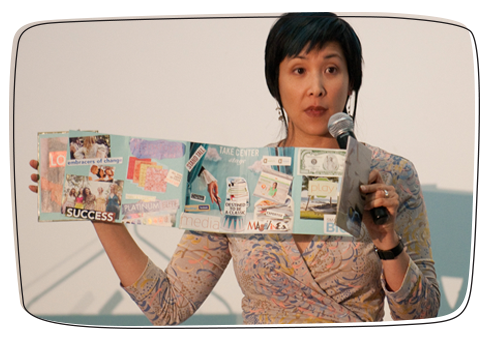 This proven approach has helped thousands of creative entrepreneurs around the world launch and grow their businesses
Do you want to make a living doing what you love? And help others do the same?

Are you a coach, consultant, educator, facilitator, artist, and/or an all-around creative soul looking for an additional ready-to-go income stream?
Struggling to develop your own programs from scratch when you really want to focus on serving your clients NOW?
Tired of trying to figure out how to stand out from the crowd instead of making a big impact right away?
Are you an established coach or workshop leader seeking quality solutions and resources to add to your toolkit?
Want a fun, accessible, and proven approach to turning passion into profit for you and others?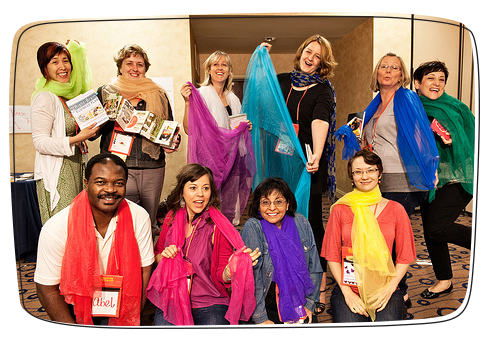 Fill your workshops with more ease and delight
Become a licensed Right-Brain Business Plan® Facilitator Now!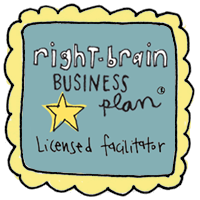 Become a licensed Right-Brain Business Plan® facilitator and for an affordable fee get the materials and instruction you need to guide in-person groups and individual clients through this innovative program based on the best-selling book The Right-Brain Business Plan: A Creative, Visual Map for Success by Jennifer Lee.
The Right-Brain Business Plan® has helped thousands of entrepreneurs around the world use their creativity, intuition, and right-brain genius to turn passion into profit.
Now you can take this proven approach and grow your business while you're helping others grow their businesses, too. Earn your investment back after leading one workshop.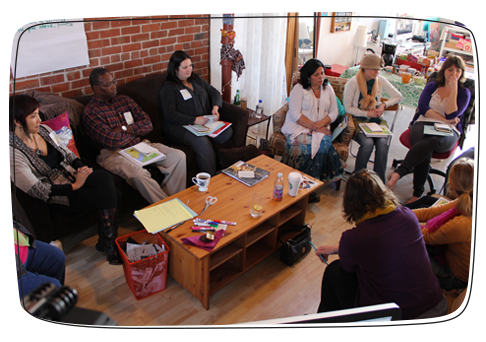 Get started quickly with an additional moola-making method
The many benefits to you
Here are just some of the many benefits you get from being a Right-Brain Business Plan® licensed facilitator:
Get started quickly. Stop wasting time struggling to develop new content. This proven method is all there for you. Just spread the word, show up, have fun, and make money!
Increase your exposure as an expert

Immediately enhance your credibility through associating with a best-selling book and internationally recognized brand
Improve your own business by applying the Right-Brain Business Plan® concepts to your own sales and marketing
Elevate the value of your services with tested tools and beautifully designed materials to use with your individual clients
Plus more...
You know that leading workshops is a great way to build your business.
That's why you've been wanting to do more of them...
but you've been stalled trying to create yours from scratch.
With this done-for-you licensing program you can get started right away...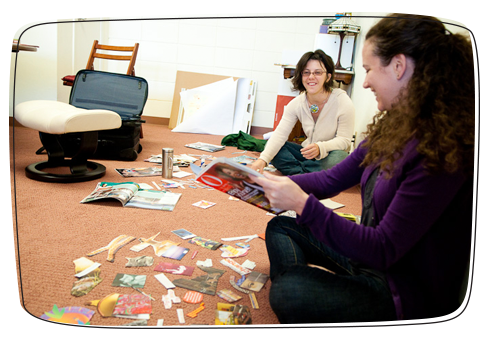 Have fun using a creative and hands-on approach
Plus you can:
Let people get a taste of who you are and how you work before they commit to more intensive coaching
Have a blast seeing the amazing transformations as you inspire and empower people to make a living from their passions and gifts
Learn how to better meet your perfect customers' needs by hearing directly from your workshop participants
Develop your own voice as a leader and an expert
Collect awesome testimonials from folks who've experienced your brilliance firsthand
Promote additional events or offering
Sell other products from the back of the room



Do you work with these fabulous folks?
With this program you can help creative, heart-centered, spiritual, and innovative entrepreneurs like the following:
Artists, Writers, Photographers, Bloggers, Life coaches, Therapists, Consultants, Non-profit leaders, Educators, Graphic designers, Web developers, Crafters, Jewelry designers, Massage therapists, Yoga teachers, Nutritionists/holistic health practitioners, Acupuncturists, Chiropractors, Energy workers, Personal trainers, Pilates instructors, Workshop leaders, Teachers, Facilitators, Interior designers, Fashion designers, Professional organizers, Aspiring creative entrepreneurs.
The Licensing Program gives you all the materials you need to start reaching out to and serving your perfect customers right away!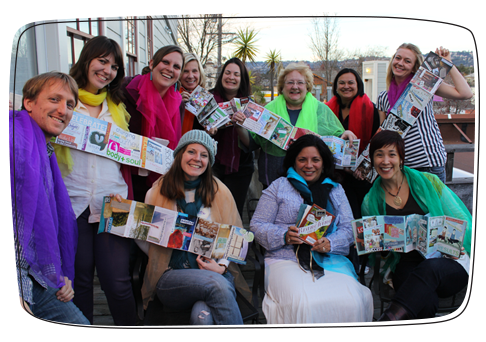 Help your clients with a done-for-you system
Find out more about what's included in the license here.
Here's what facilitators have said about the Right-Brain Business Plan® Licensing Program:

Amy has already led 5 workshops and got more new clients
"I'm so happy that Jenn is offering this licensing program because now I can bring the riches of the Right-Brain Business Plan® course directly to my clients. This program makes it easier for me to provide practical resources and tangible content my clients need as I help them shift and direct their creative energy into their businesses. As a spiritual coach, leading five RBBP workshops so far has served current clients and opened the door to new coaching clients for me, too. People get to know me and what I have to offer. And, I get to learn more about my customers' needs and I can meet them. My business has grown!
"I've seen artists stop spinning their wheels and get into real business action selling more art because of the plans they create. 'I feel inspired and confident in forging ahead with my business,' says one participant, who like many others including me, leave the workshop feeling more motivated. Participants tell me they love the chance to 'creatively process in a supportive environment.' They get the powerful RBBP tools and processes plus guidance from me for their business-building journey. I love that I get to bring good value to more people. This is just what I need!"."
Amy Egenberger, Spirit Out!, Inc., , www.spiritout.com

Laura busted out of cubicle-land and hit the ground running!
"I'm so grateful that I found the Right-Brain Business Plan as I launched my business and transitioned from an office-drone to an entrepreneur. I loved the intuitive course immediately for it's holistic and very creative approach. It was such validation to hear that I could run my business in the same heart-forward way I lived my life. When it was time for me to decide how I wanted to work with my entrepreneur clients, it was easy to see how the RBBP was the best choice. I signed up to be a facilitator and haven't looked back!
Working with Jenn Lee and the amazing group of other facilitators has been a wonderful experience. I've been able to fine-tune my workshops and offerings while getting advice, feedback, and support from the other inspiring facilitators. Jenn's training is very helpful, she's fun and really cares about helping us create a strong offering for our clients. I love knowing that there are compassionate people ready to help me grow my business and follow my heart.
Choosing to become a Licensed Right-Brain Business Plan Facilitator was one of the best decisions I've made. It's allowed me to hit the ground running and offer beautiful, thoughtful, creative, and comprehensive materials to my clients. It's exactly the course I would create if I were starting from scratch - luckily I don't have to!
It's been a constant source of inspiration for me to see how my coaching, combined with the RBBP, has helped my clients take their big dreamy visions and craft strong plans for achieving their goals. I love being able to help passionate entrepreneurs make their dreams a reality!"
Laura Burns, www.lauraburnsconsulting.com

Cass' participants say "I can DO this!" and they're achieving greater success
"The licensing program has given me a wonderful tool to use with right brainers who need to apply some left brain thinking to their businesses. This well thought out program delivers solid business skills in a creative fashion and… it's in living color!
"One of the most rewarding things I hear from participants is, "I can DO this!" The play sheets, illustrated cards, accordion book and everyday supplies like sticky notes and file cards, all combine to let them easily tap into their creative side and associate business planning with FUN!"
"And if it's fun, they want to do more of it which has led to follow on coaching with me. Both individually and in a group, when RBBP participants tune in and stick to this task of creating the business plan, they move toward achieving greater success and fulfillment, which makes me very happy! Thanks Jenn!"
Cass Mullane, Accountability Coach, Prosper Creatively, LLC, www.prospercreatively.com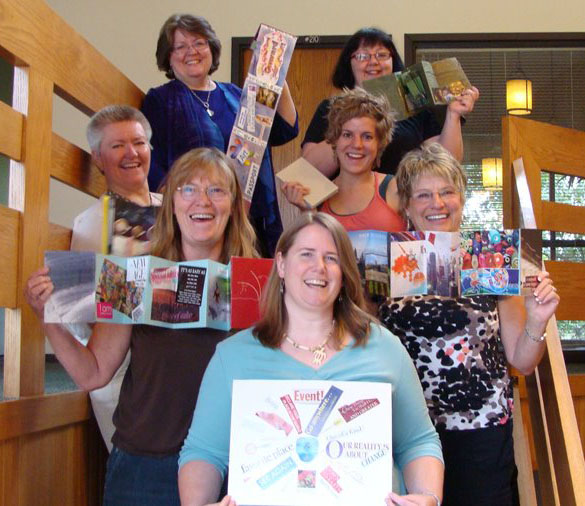 Yael's first workshop was sold out and she's a pioneer leader in South Africa
"The Licensing program has basically 'MADE' my business. A year back; I had qualified as a life coach and I spent some time fumbling along trying to fine tune my niche. I attended a couple of business seminars and a business planning workshop but each time I left there feeling even more frightened about how much I don't know and unsure as to how to take it forward! If I couldn't help myself; how could I possibly help others? So I didn't! I continued to fumble along for a while longer until…… I came across the Right Brain Business Plan.
For the first time I was excited and inspired to create my business plan! I was blown away by the process and I knew straight away that there were other people out there would identify with this. AND the results have been amazing! My first workshop was sold out! The feedback was fabulous. The more right brainers amongst attendees loved this creative approach that could be adapted to their way of doing and even the more left brainers were excited about the more playful approach. I have currently run 4 workshops and have had over 25 participants do it; and every one of those have given positive feedback about the workshop. One of the greatest highlights has also been the sharing and connecting in the space!
I went from signing up as a facilitator to first full workshop in 3 months! The facilitator content has been fanstastic! Easy to follow; and loads of marketing content making our lives so much easier! There is also so much support for the facilitators!
I am truly impressed and I am so honoured to be part of the team to be growing right brain business planning in South Africa and further afield!
I can SO RECOMMEND becoming a facilitator! And you are welcome to contact me personally if you would like more info."
Yael Duncan, www.yaelduncan.co.za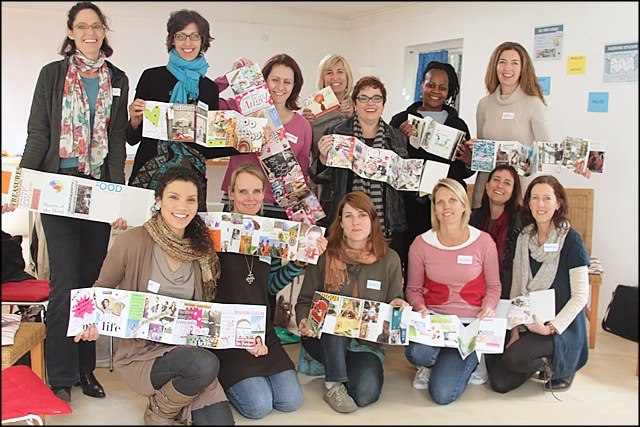 Your Right-Brain Business Plan® Facilitator License Includes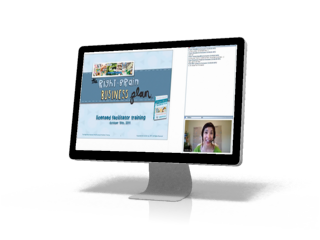 Facilitator training:
Online training including 2 hours of video and webinar training.
Experience some of the group exercises as a participant, so you get ideas for how to lead different sections.
The session is available as a recording so you can watch/listen at your convenience.
A 170+ Page Facilitator Guide: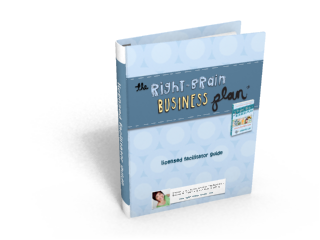 Instructions that guide you step-by-step through how to deliver the workshop. It's like having me right there with you!
Detailed timelines for a 1-day, 2-day, and multiple-day course, plus an outline for how to use the process with your individual clients
Suggestions, guidelines, and expert tips from a seasoned facilitator and certified coach for effectively leading a group and working with individual clients
Done-for-you e-mail templates to make participant registration and follow-up a breeze

Checklists for before, during, and after the workshop
Recommended resources to help you set up, fill, and run your workshops smoothly
Beautifully designed course materials including participant hand outs, presentation slides, and illustrated play sheets
Getting the Word Out Guide and Goodies: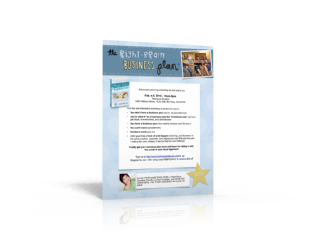 Sample marketing copy and approved graphics for use in newsletters, flyers, websites, social media, etc. to make it easy for you to get the word out
Pre-designed templates to make gorgeous flyers and postcards. No need to waste time or money hiring a designer!
Promotional videos from Jennifer to help promote your workshops
Course testimonials to give you and the workshop an extra layer of credibility
What you get:
A renewable annual license to deliver the Right-Brain Business Plan® program as an in-person workshop or with individual clients
Special permission to use the Right-Brain Business Plan® registered trademark for promoting and leading the program
Exclusive licensee discount on The Right-Brain Business Plan book, The Right-Brain Business Plan® kit, and other supplementary materials for workshops and/or individual coaching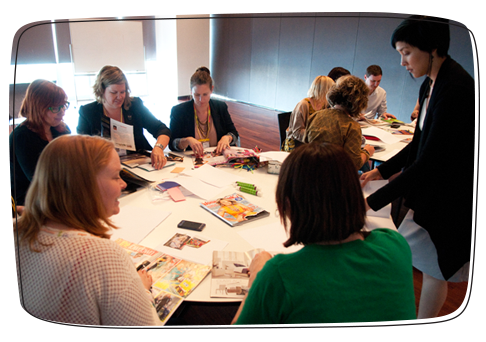 Get special discounts on Right-Brain Business Plan® supplies
Plus, receive these EXTRA BONUSES and ongoing support:
With an automatic annual renewal fee* you'll get to continue using your license and you'll receive the following additional benefits (this is all included in your first year):
A directory listing on the Right-Brain Business Plan® website
A spotlight in Jennifer's Artizen Coaching newsletter which reaches thousands of subscribers
Connect with and learn from other licensed facilitators in a private online forum
Attend or listen to recordings of twice a year group skill-building and support calls with Jennifer and your fellow facilitators
Have the option of scheduling additional mentoring time with Jennifer at a special licensee discount
Occasional updates to materials
Periodic updates to share the latest tips and success stories
Opportunities to be featured in live video interviews with Jennifer (plus a video recording to use in your marketing)
Guest blog contributor opportunities to increase your exposure and establish your expertise
*Note: You'll be able to cancel the automatic renewal through written notice within 60 days of renewal date.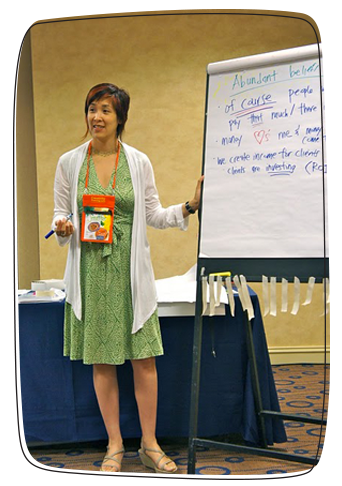 Learn my secrets for leading successful workshops
Requirements
Basic Requirements for Licensing Program Application:
You must purchase the Right-Brain Business Plan® facilitator license and complete the accompanying facilitator training.
You must either provide a copy of the book The Right-Brain Business Plan: A Creative, Visual Map for Success to each participant or have him/her purchase it on his/her own. You can purchase books at a licensee discount directly from Artizen Coaching.
You must have at least one year of experience running your own business.
You must be a small business or sole proprietor targeting other small businesses. For large corporations or those who want to do this work with corporate clients, contact us at info @ artizencoaching.com to find out about our corporate licensing program rates.
In the application you'll be asked to provide 2-3 client testimonials or references that speak to your teaching, facilitation, or coaching abilities and to provide a short video clip of you explaining how the Right-Brain Business Plan has helped you or how you think it will help your clients or a very short clip of you leading a workshop/class of your own or coaching a client (make sure you have permission).
Highly Recommended:
We believe that you can only take your clients as far as you've gone, so to familiarize yourself with the program and to make your own Right-Brain Business Plan® you're encouraged to first take Jennifer's Right-Brain Business Plan® e-Course or a live workshop, if available. A special licensee discount will be provided for your participation in the workshop or e-Course.
We recommend that you have at least some training or experience in coaching and/or group facilitation in order to successfully lead this program.
Get started now!
Ready to join the fabulous group of licensed facilitators who are leading the right-brain revolution around the world? We would love to have you!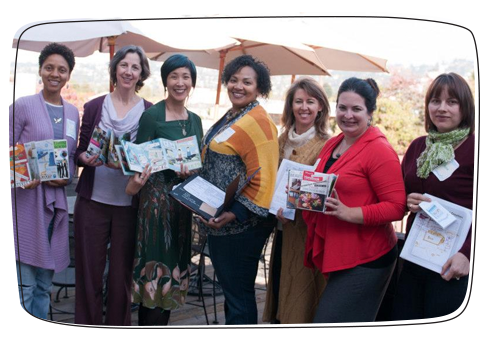 Imagine being in community with me and other Right-Brain Business Plan® licensed facilitators just like these inspiring workshop leaders.
Thank you so much for helping right-brain entrepreneurs everywhere pioneer a new way of doing work!
Sign-up to be notified when we relaunch with online rights!
We are currently in the process of adding online facilitation rights to our licensing program. Please sign-up below to be one of the first to know when the enhanced program is available. Thanks! Until then, check out our current Right-Brain Business Plan® facilitators.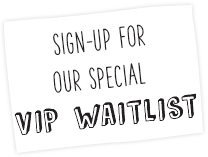 If you have questions, please check out the FAQs.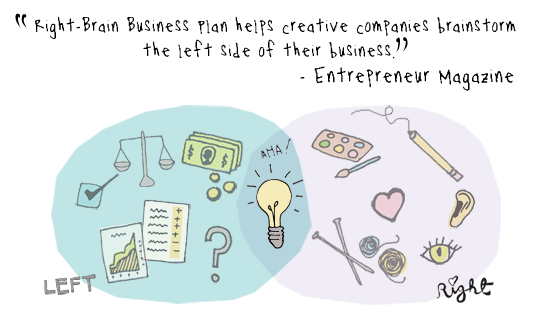 About the Author and Creator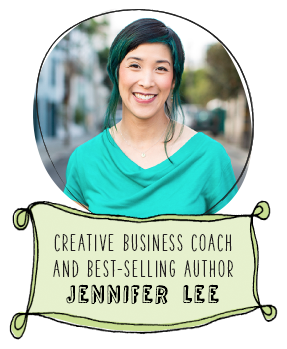 Jennifer Lee (she/her/hers), CPCC, PCC, MA, is the founder of Artizen Coaching and award-winning author of The Right-Brain Business Plan: A Creative, Visual Map for Success (New World Library, 2011). Her best-selling book has helped thousands of entrepreneurs around the world grow their businesses authentically and creatively.
After spending 10 years climbing the corporate ladder and getting tired of living her dream "on-the-side," in 2006 she took the leap to pursue her passions full-time and now helps others do the same through her coaching, programs, and products.
Jennifer has been featured in Whole Living, Entrepreneur, Family Circle, Cloth Paper Scissors Studios, and Choice magazines, ABC7 TV, plus numerous radio shows and podcasts and recently partnered with Levenger to develop the Right-Brain Business Plan® Circa® Notebook.
She received her coaching certification and leadership training through the prestigious Coaches Training Institute. She is also a certified yoga instructor, a certified Expressive Arts Facilitator, and holds a B.A. in Communication Studies from UCLA and an M.A. in Communication Management from USC.