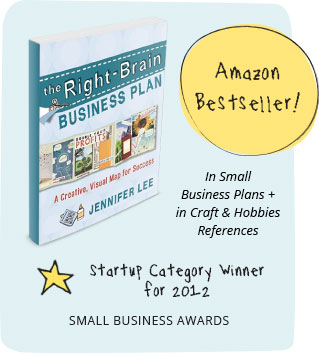 Turn Passionate Ideas into Profitable Enterprises
Do you dream of making a living doing what you love?
Does the very thought of writing a business plan make your skin crawl?
Are you looking for a fun and accessible way to map out your business success?
"If you think of business planning as boring, well, you haven't read this book yet. This is not business as usual... Jump right in!"
– from the foreword by Chris Guillebeau, author of the NY Times Best-Seller The $100 Startup
Get the book!




Also available as a Home Study e-Course.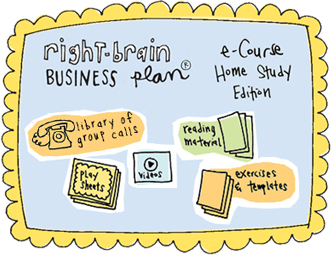 This book is for you if:
You're a creative entrepreneur, artist, health and wellness professional, educator, coach, designer, writer, photographer, non-profit leader or all-around creative soul wanting to make a positive impact with your entrepreneurial endeavors
You hate the idea of writing a business plan, but you know you need one
Numbers numb you out
Book includes:
Practical yet playful illustrated worksheets and step-by-step instructions to guide you through all the pieces of building your business plan
Success stories and examples of visual plans from 22 featured right-brain entrepreneurs
Full color illustrations and photos throughout to inspire your creative genius
More info: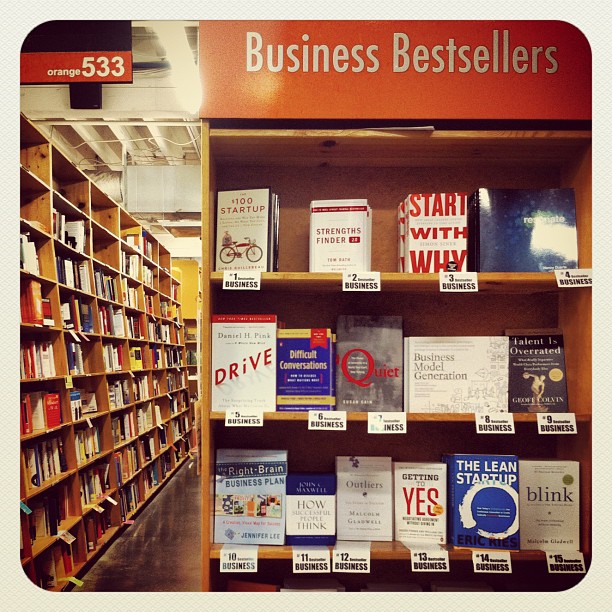 Top 10 Business Bestsellers at Powell's in Portland in 2012

Praise for The Right-Brain Business Plan
"Who says you can't rock Wall Street and wear purple at the same time? Jennifer Lee opens the door for artists, healers, and brilliant souls to take their passion into the marketplace."
- Tama J. Kieves, bestselling author of This Time I Dance!

"This is one of those rare books I cannot wait to mark up, get paint on, and really use... If you yearn to do your own thing but believe you can't... stop that voice in your head right now and listen to Jennifer Lee's funky, delightful, seasoned help instead."
- Jennifer Louden, author of The Life Organizer

"Move over spreadsheets - this is business planning for the rest of us."
- Andrea J. Lee, CEO of The Wealthy Thought Leader

"Like to know how to get paid to do work you love that matters? Buy this book. It's an imaginative way to visually map out your business so you can see what you need to do. Keeping your goals insight and in mind will keep them top-of-mind. Read it and reap."
- Sam Horn, The Intrigue Expert and author of POP!

"Who doesn't procrastinate just thinking about planning? Crack through your resistance and get your business rolling by following Jennifer Lee's great tips for engaging your imagination and intuition."
- Eric Maisel, author of Mastering Creative Anxiety

"The Right-Brain Business Plan provides a framework for the creative entrepreneur who needs a nudge in the right direction with easy-to-follow suggestions, ideas, and tips to kick-start a new successful business."
- Faythe Levine, director of Handmade Nation
How it all got started...


In November of 2007, I participated in Leah Piken Kolidas' Art Every Day Month. The final two days of the challenge serendipitously culminated in an out-of-the-box approach to my business.  As I was revisiting my business plan (originally a boring, static Word document), I decided to put my own creative spin on it and the Right-Brain Business Plan® was born!
Creatively yours,


About the Book Illustrations
The Right-Brain Business Plan book was illustrated by the talented Kate Prentiss.