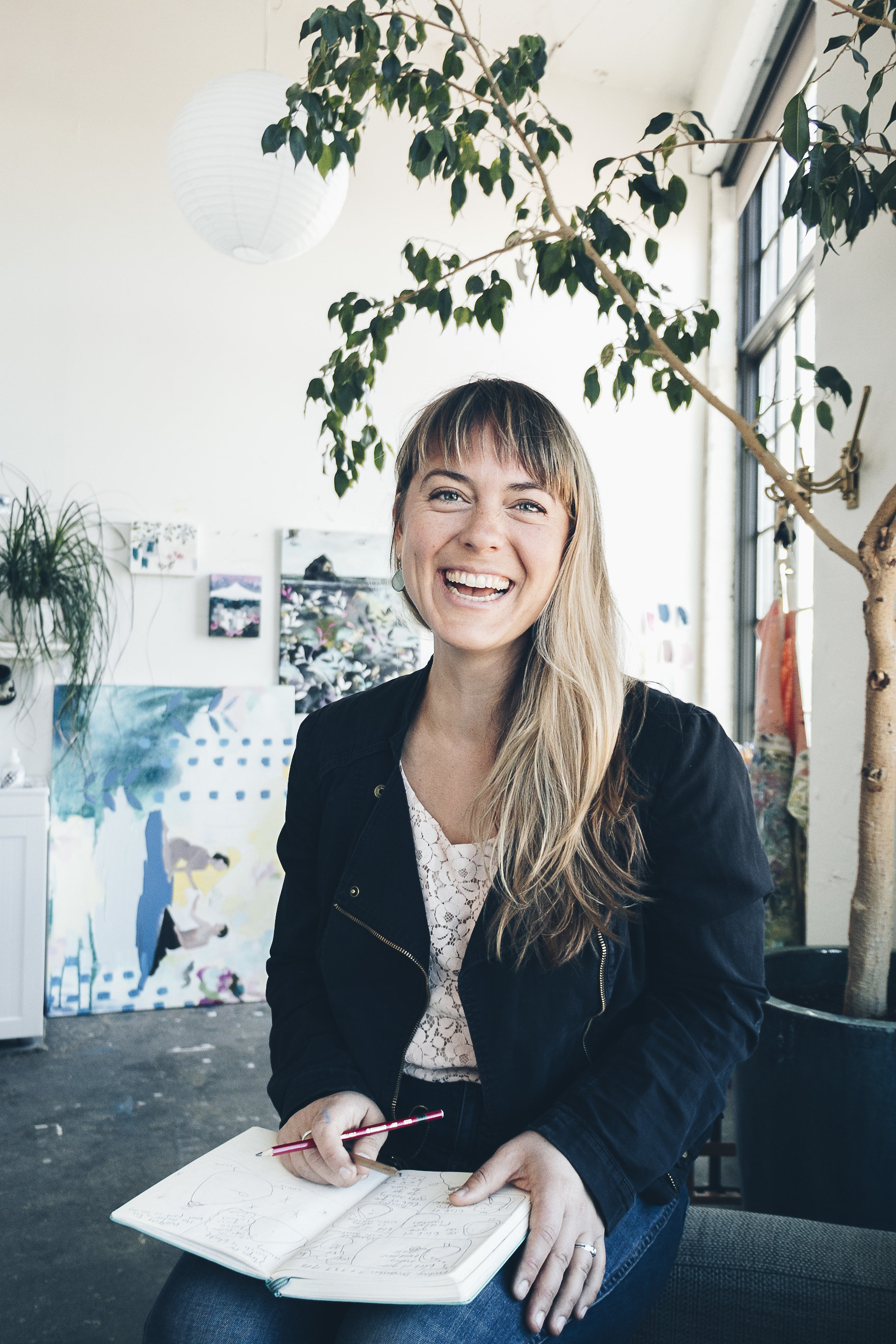 Name: Annamieka Davidson
Business Name: Creative Clarity
Website: https://www.annamieka.com/creative-clarity
Instagram: @artistannamieka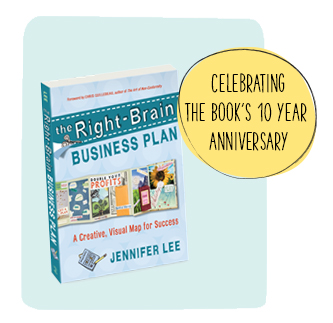 Note from Jenn: This "Where are they now?" RBBP Spotlight features delightful artist and mentor Annamieka Davidson. Annamieka was part of my mentorship program back in the day and then worked with me as a VIP client for a bit where we focused on launching her signature program that she's been running since 2018 (it's opening up again on July 1st!). Here's a fun story… When I saw the painting below in Annamieka's online shop several years ago, I was completely drawn to it and treated myself to some original art. I didn't realize it when I bought it but it was actually born out of our coaching work together! Annamieka later shared with me that this painting was her business plan. How cool and perfect is that?! It's called "Depth of the Iceberg" and she had painted it as a demo during a New Year's Day retreat in 2018 as a representation of her vision for that year. This piece became her "visual reminder to be solid and yet, flowing… respect all the work that you do beneath the surface in order to show up in the world." Enjoy Annamieka's inspiring spotlight!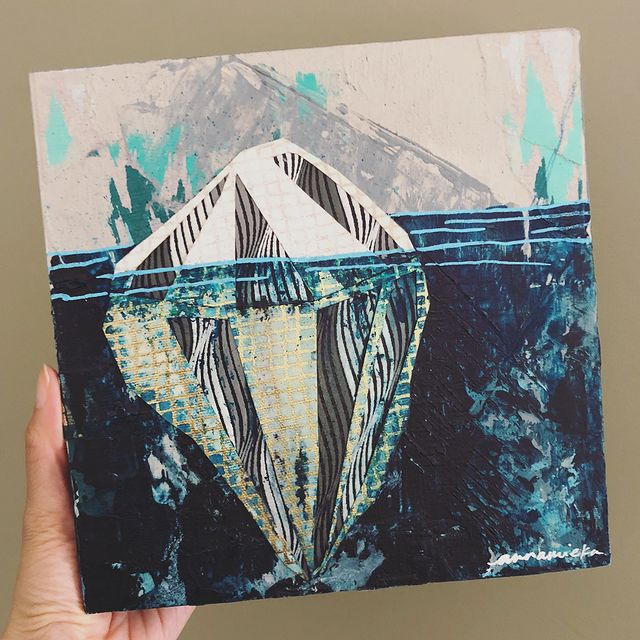 Annamieka's "Depth of the Iceberg" painting that was her RBBP for 2018 (and I happened to purchase for myself! Love the synchronicity!).
This is part of a series of "Where are they now?" RBBP Spotlight posts will be shared throughout 2021 in celebration of the Right-Brain Business Plan book's 10th year anniversary.

What is your business and what makes your business unique?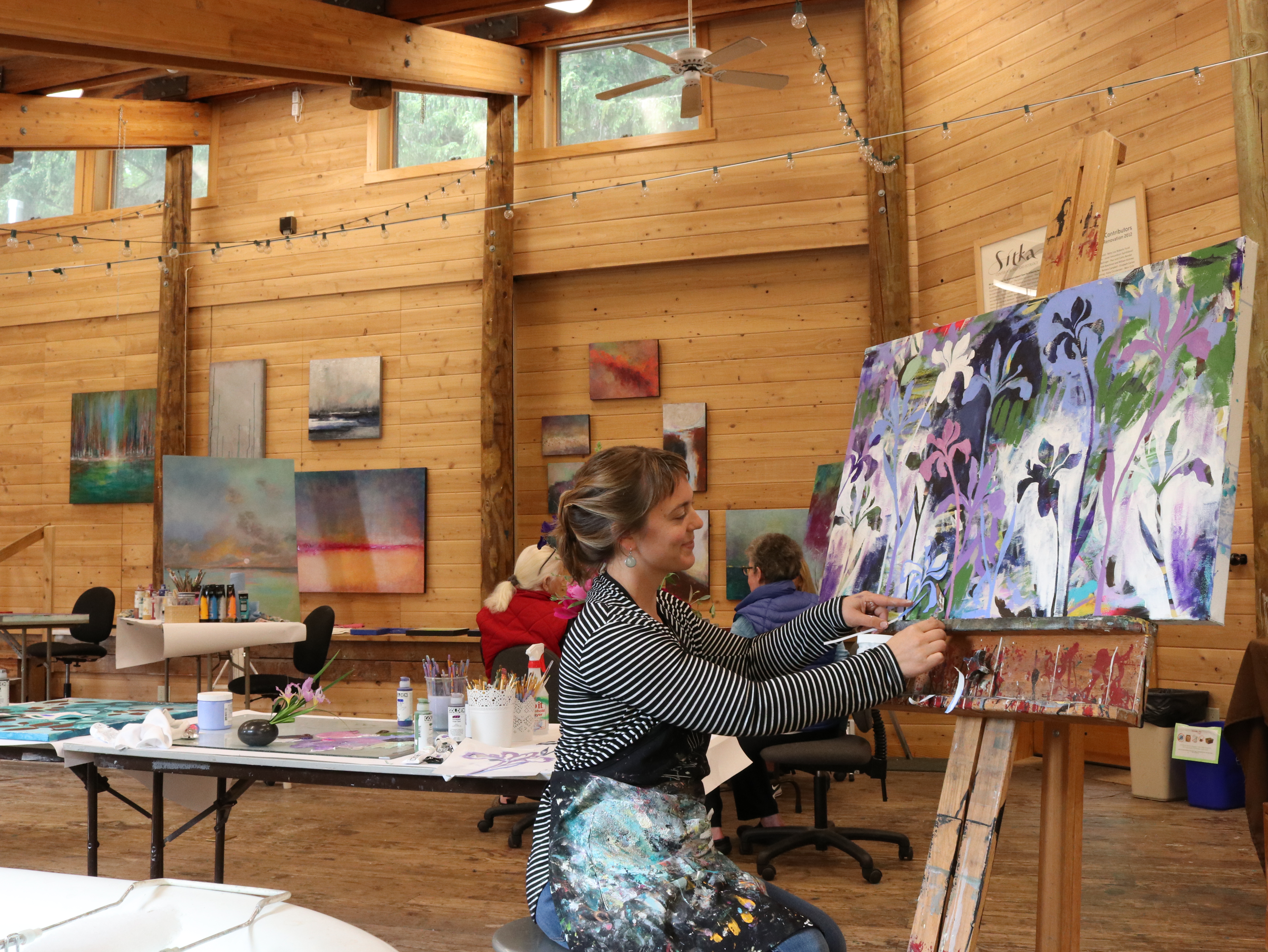 I'm a fine artist and a mentor to visual artists.
I help artists uncover their own style and make a cohesive new body of work in my signature program, Creative Clarity.
I evolved into what I do after years of teaching art workshops and seeing a need for a program that takes people beyond "paint-like-me" workshops into ownership of their own style.

How has the Right-Brain Business Plan® helped you? What is different for you and your business after approaching planning in a creative, visual way?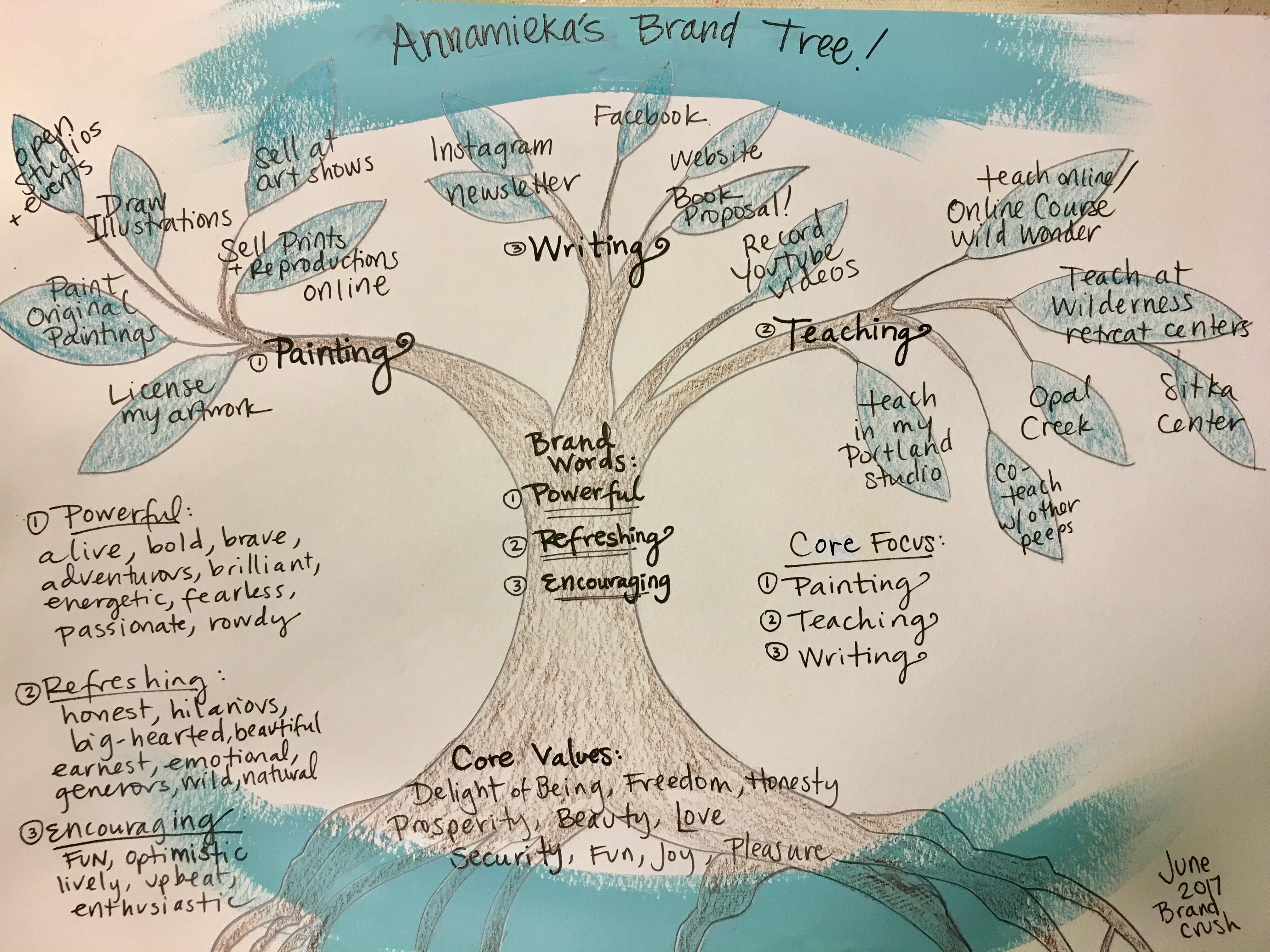 Annamieka's Brand Tree June 2017
Creative Clarity
, my signature program, was born out of my year working with Jenn. Creative Clarity is a mentorship course where I help artists develop a signature style and make a cohesive body of work. I have been teaching it for over three years now. I love that I get to pour all my love, devotion, experience, and knowledge into one main thing, and give the artists inside each cohort serious attention and commitment.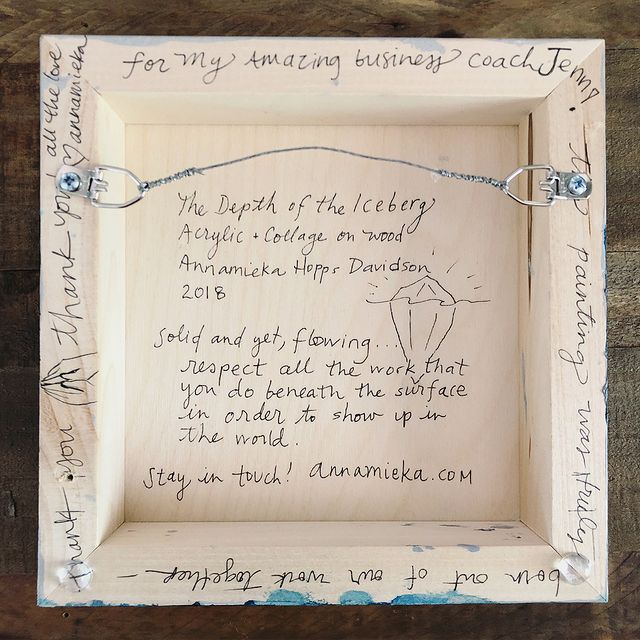 The back of Annamieka's "Depth of the Iceberg" painting that also served as her 2018 RBBP when we were working together.
Tell us about your RBBPs through the years: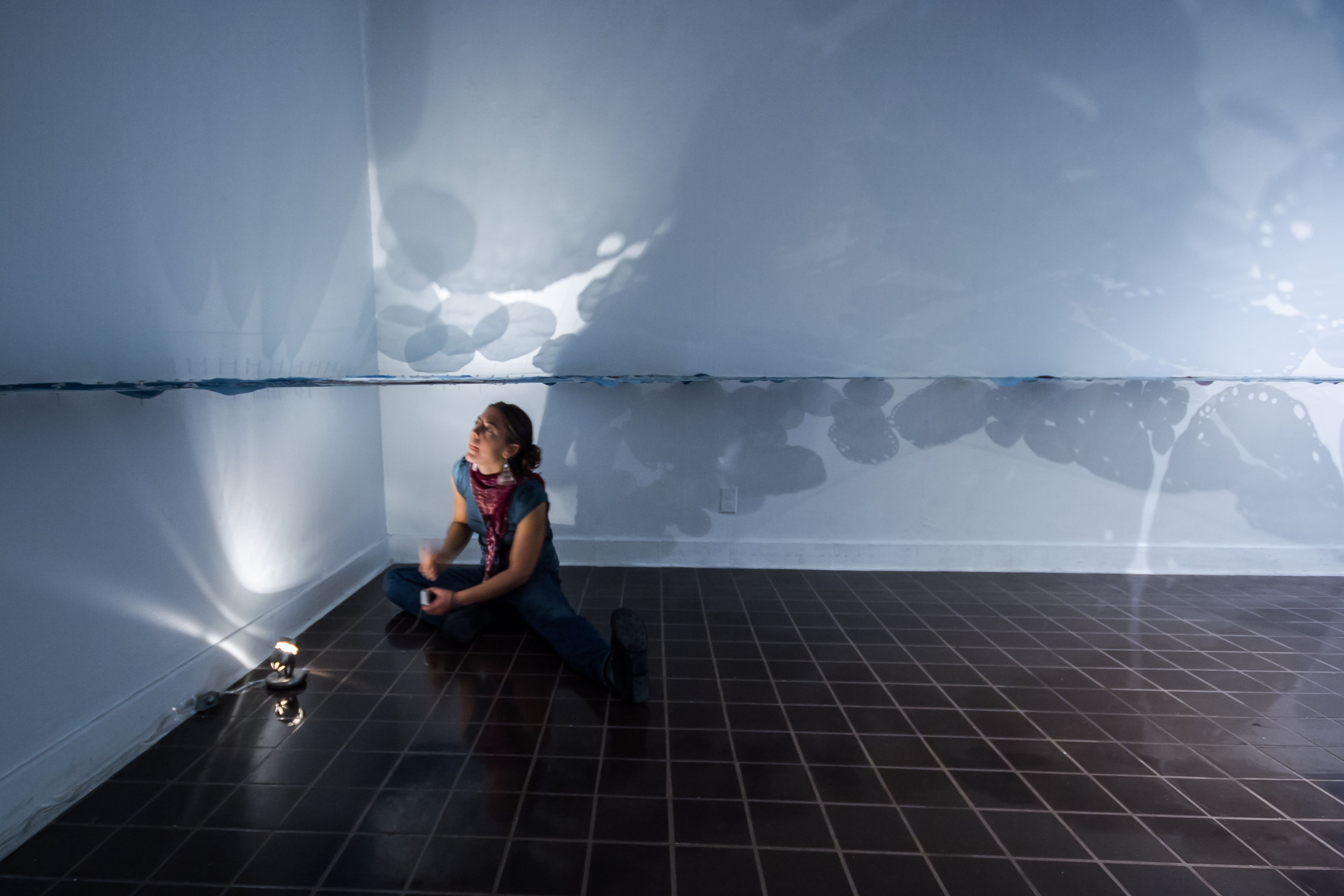 Before I worked with Jenn, I was a busy studio artist juggling way too many things – open studios, teaching workshops, commissions, shows, and events. Through our work together, I was able to focus all of this into one powerful offering, this mentorship program, that beautifully complements my studio practice. I love working with artists deeply in this way. We make a profound impact and I don't feel spread so thin as a business owner. It has been a very fulfilling evolution.
I made Creative Clarity because I had been teaching art workshops for years, and I had artists asking me for private mentoring so they could help cultivate their own style. I realized that there is a great need for this – a way to help bridge the gap between taking lots of art workshops and emulating the style of your teachers, into the desire to uncover your own style and learn to build a cohesive body of work. I realized I was uniquely qualified to do this, given my formal art education and my involvement in the intuitive painting scene. So I basically started my own thesis program to guide artists with the best from both worlds. But it's really about where the rubber meets the road – what really works and gets results for my clients.
My next big desire is to take all of the rich content that I have developed inside of my mentorship program and publish it as a book so that I can help guide more artists back to themselves. That is my next big dream!

What advice do you have for other creative entrepreneurs?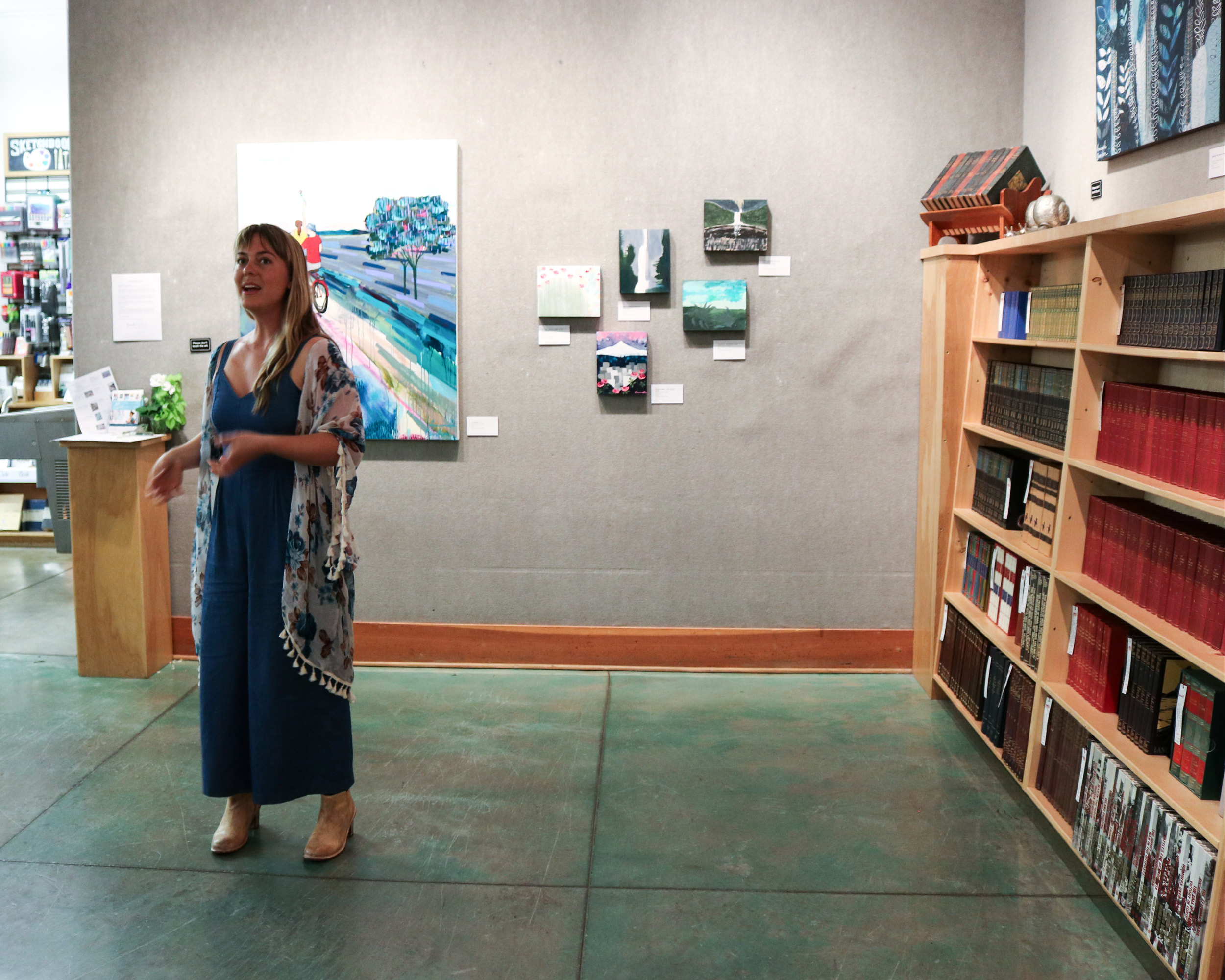 Annamieka at the opening of her gallery show at Powell's Books in Portland.
Ask your clients for input – they will be able to tell you what they need, and you can make things in service of them. That's where we as business owners just need to ask them. I started interviewing my participants and sending out surveys to figure out what works and what doesn't land. It was scary at first to invite that feedback but it has been so insightful! Every artist who has come through my program has taught me what my job really is.

Check this out!
Annamieka's next Creative Clarity mentorship program opens on July 1st. This 90-day mentorship program is helping visual artists find their voice & create a cohesive body of work. Click here to learn more about Annamieka's Creative Clarity mentorship program. Artists are welcome to send Annamieka questions at annamieka.davidson@gmail.com or contact her on Instagram at https://www.instagram.com/artistannamieka/.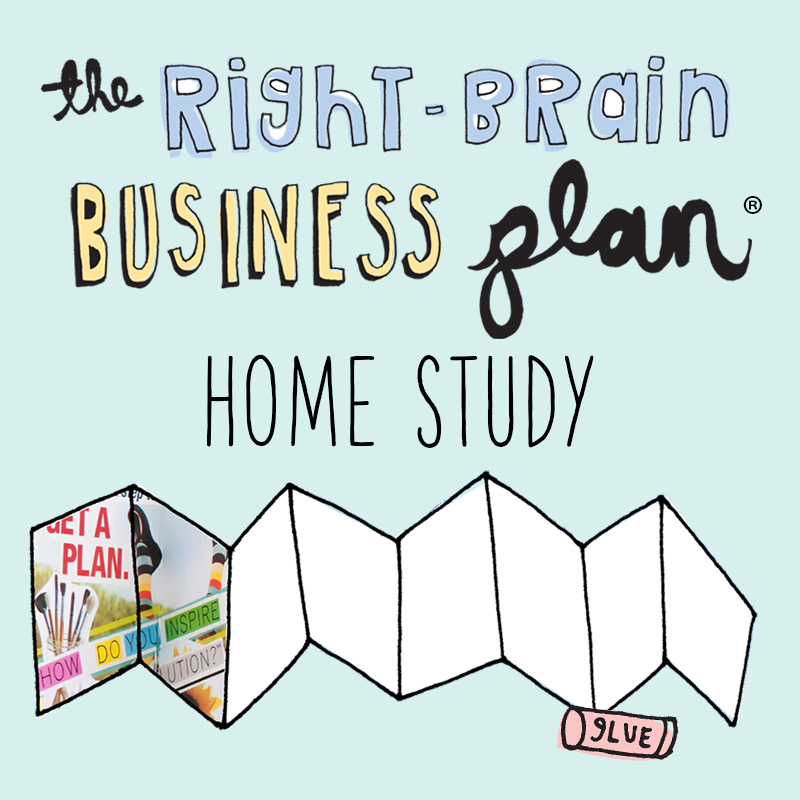 Want to create your own Right-Brain Business Plan®? Check out our flagship course
The Right-Brain Business Plan® Home Study
.