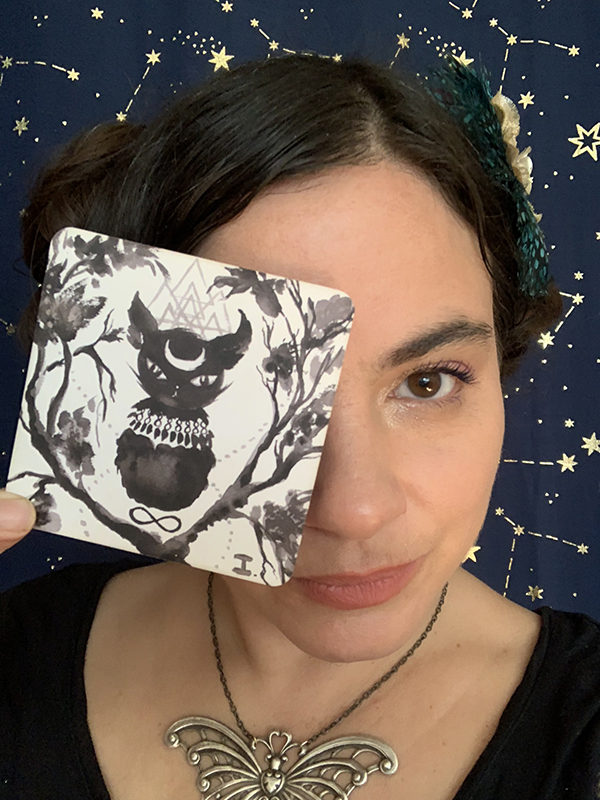 Name: Nicole Piar
Business Name: Nicole Piar
Website: http://nicolepiar.com
Instagram: @ghostkittenart
Facebook: @ghostkittenart
Twitter: @ghostkittenart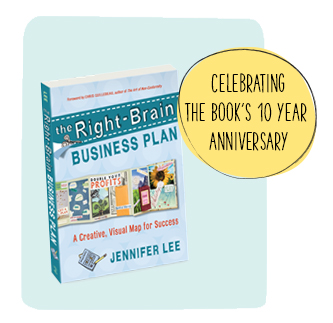 Note from Jenn: This "Where are they now?" RBBP Spotlight is on the magical and whimsical artist and intuitive creator Nicole Piar. I can still remember when Nicole started her Month of Cats challenge several years ago and shared about it in our Mentorship group. It was amazing to see how this challenge she created for herself to paint a cat a day that month of October eventually led to designing and launching her Spirit Cats Oracle Deck. That's just one of the many amazing offerings Nicole has put out into the world with her signature playful and magical style and as you'll learn below there are more to come. I know you'll be so inspired by Nicole's journey and I'm honored to know that the RBBP served as her very first intro into business. Nicole is a featured guest in my Product Development Playground home study and she collaborated with me on a Crowdfunding Essentials course where she shared her tips on how to create a successful Kickstarter campaign.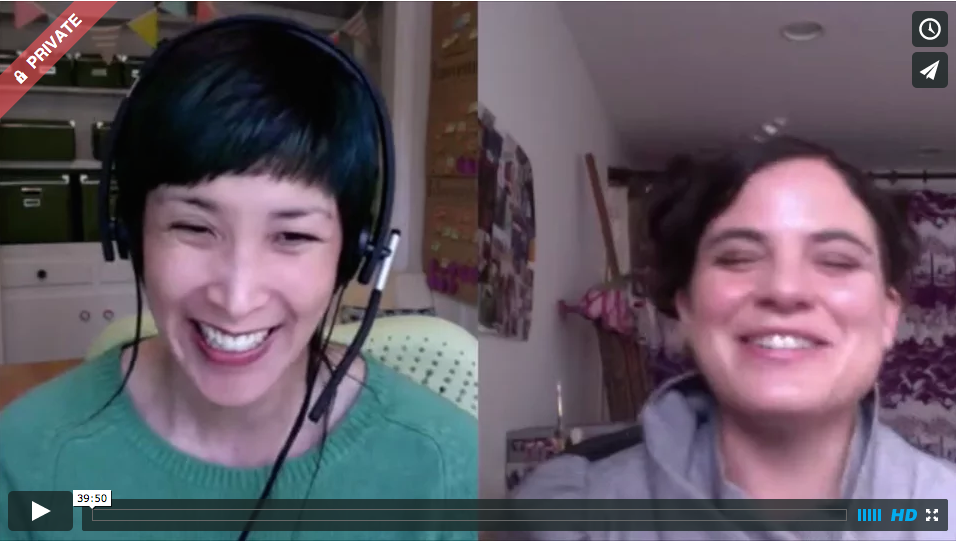 Here's a screenshot of us cracking up during her Product Development Playground spotlight interview.
This is part of a series of "Where are they now?" RBBP Spotlight posts will be shared throughout 2021 in celebration of the Right-Brain Business Plan book's 10th year anniversary.

What is your business and what makes your business unique?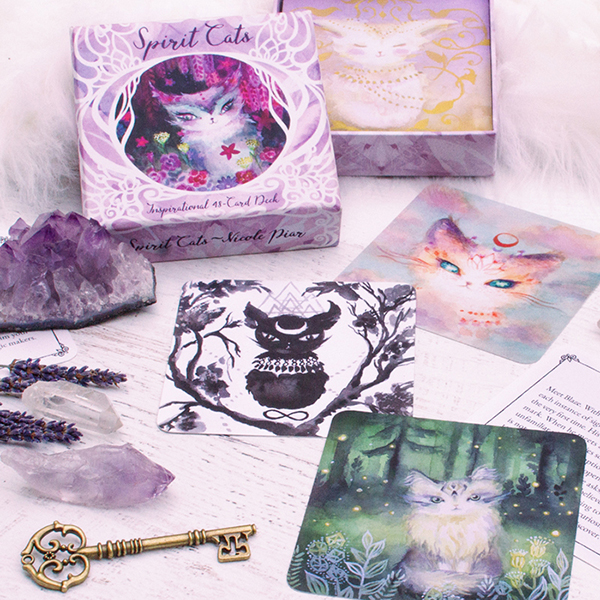 I am an artist, writer, and oracle deck creator. I blend my art, writing, and intuitive channeling to create tools that help people strengthen their intuition, feel more compassion, and feel more free.
I consider my work to happily reside at the intersection of creativity and magic. I do kitty commissions which I consider to be a magical, playful collaboration between me and the cat. Cats often have quite a bit to "say" about how their portraits will look and I love connecting with their unique spirits.
I also create guided meditations, guided inner quests like my Vision Seeker course, moon ritual sets, and Soul Prints which are intuitive portraits of the Inner You. I love receiving visions in deep meditation and then translating them into paintings. In the end, I am a bit of an art witch.
How has the Right-Brain Business Plan® helped you? What is different for you and your business after approaching planning in a creative, visual way?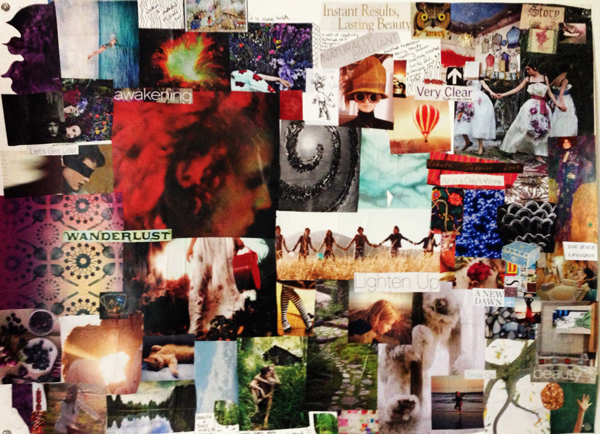 Nicole's Big Vision 2013
RBBP was my very first introduction to business. As an artist and intuitive, I always felt business and marketing were for other people. I just didn't know how it related to me and yet, here I was starting a business from my passions and not really sure how to go about it.
RBBP created the bridge between creativity and business that I so needed. It made business feel approachable, exciting, and POSSIBLE, even for me. I learned how I could be uniquely me even as my weird, outsider self, and that could actually be an asset. I learned that marketing was really about making authentic connections with people which is what I was longing for already.
All the business concepts made so much more sense to me through the creative and visual lens of the RBBP. It really spoke to me in a language I relate to and could easily implement.

Tell us about your RBBPs through the years: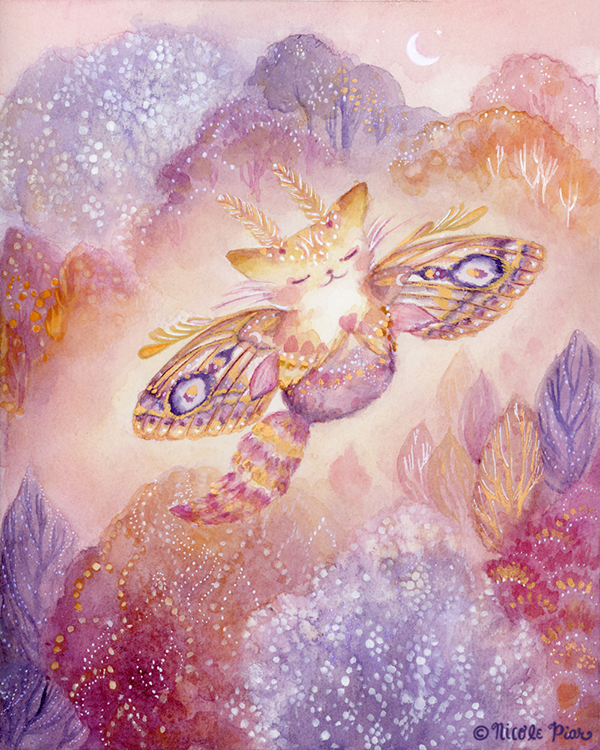 Moth Mew
Before RBBP, I wanted to continue to grow my business as an illustrator and surface designer. My big vision really clarified how much I longed to bring in my spiritual practice, my intuitive channeling, and my life-long fascination with my mystical inner world into my business. I still loved to paint and make things but I saw a new possibility of my art life and my spiritual life blending and merging. Being in the RBBP community really helped to encourage and support me in taking this leap.
In 2016, I launched my first oracle deck, Spirit Cats, on Kickstarter and fully funded it in 1 hour. Each magical kitty was channeled along with a healing message. This deck helped people tap into their intuition and create more intimacy with their inner worlds. It was honestly a dream come true. My Spirit Cats Deck continued to grow in popularity and I expanded to sell wholesale as well as in my online shop. I now have over 100 shops carrying my products worldwide. I also do a Spirit Cat Calendar every year!
In 2020, I launched my Cosmic Allies Altar Art Deck and Book which was born out of my own exploration and ritual work with the archetypes of the 7 planetary energies: Sun, Moon, Mars, Mercury, Jupiter, Venus, and Saturn. The Cosmic Allies help people create sacred space and cultivate a playful and fun daily experience of ritual and magic. I am always inspired by seeing people work with the deck in their own unique ways for intuitive guidance, co-creation, and manifestation.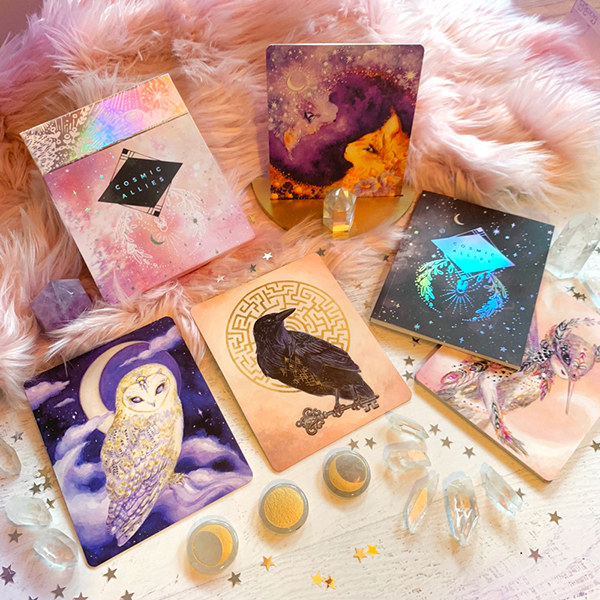 Nicole's Cosmic Allies
I also hit a big moola milestone in 2020 when I crossed the 6-figure mark in my business. I feel so proud that I was able to reach that money goal while staying true to myself and art and doing what I love most: painting, channeling, and writing!
This year, I released my Cosmic Allies Meditation Set and two more decks are on their way: my Witch Cats Oracle Deck and a top-secret one.
I really feel like my business is perfect for me and I know getting clear on my vision with my RBBP early on pointed me in the right direction. I have continued to journey down that path but it all started with getting really clear and learning how to navigate my business decisions using my knowledge and intuition combined.

What advice do you have for other creative entrepreneurs?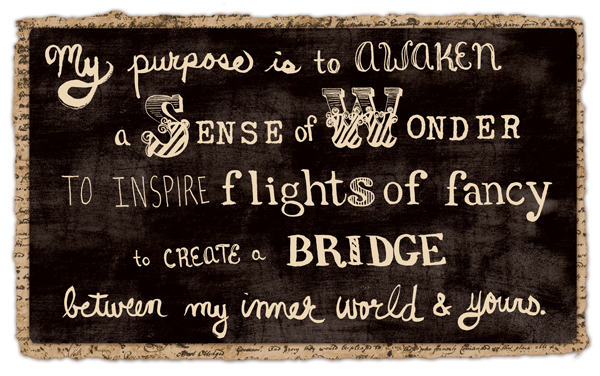 Dreammy Purpose
Create the business you honestly, deeply desire to have, and let the hope of a bright future call you forward. Don't hold back, riddled worries about what would be the most likely to be successful. If you need time to get better at your craft or hone your skills, be patient with yourself. With time and devotion, you will see progress. Always check in with your intuition and you will not be led astray. Things might not look exactly as you expected but you will go on a healing journey and there will be delightful surprises along the way.

Check this out!
Nicole is sharing her free Vision Seeker Course: a 13-day guided quest using tarot/oracle cards, guided meditations, journaling, and creative exercises. It will help you strengthen your intuition, make aligned decisions with clarity and confidence, and take meaningful, soul-inspired actions. Plus, it is a fun way to connect with fellow seekers and explore your inner world. You can sign up here: https://www.nicolepiar.com/visionseeker Hope to see you there!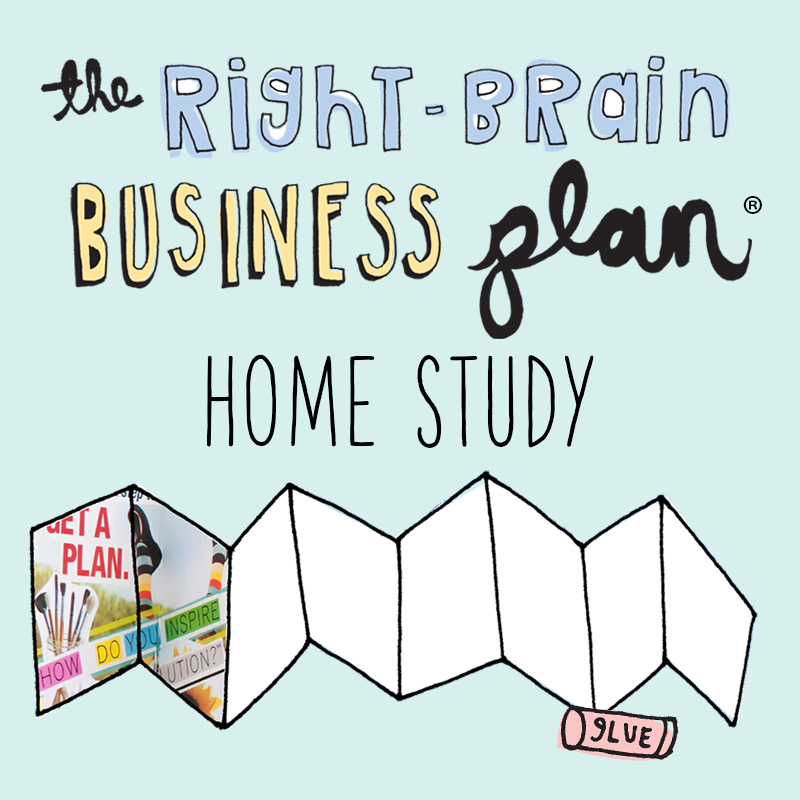 Want to create your own Right-Brain Business Plan®? Check out our flagship course
The Right-Brain Business Plan® Home Study
.