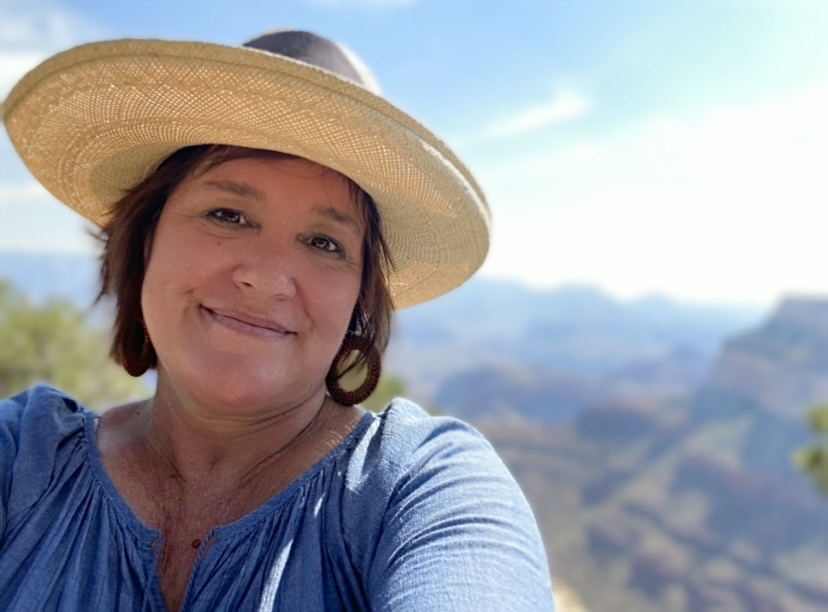 Name: Katherine Carey
Business Name: Style Kat Pro
Website: http://stylekatpro.com
Instagram: @stylekatpro
Facebook: StyleKatPro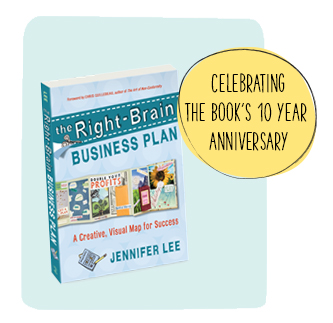 Note from Jenn: Our next "Where are they now?" RBBP Spotlight is on Couture Hat Designer and Bespoke Business Consultant and all-around passionate creative spirit Katherine Carey. I've always appreciated Katherine's go-getter attitude and enthusiasm that she brings to any of her entrepreneurial endeavors. As you'll see in her spotlight and super awesome video as well, Katherine is a multi-passionate creative who developed a global brand of hats, then moved into becoming an advisor to influencers and entrepreneurs and is now finding a way to come full circle bringing the two together in an elevated way. I know you'll be super inspired by Katherine and her RBBP journey! Enjoy!
This is part of a series of "Where are they now?" RBBP Spotlight posts that will be shared throughout 2021 in celebration of the Right-Brain Business Plan book's 10th year anniversary.

10 year video review from Katherine.

What is your business and what makes your business unique?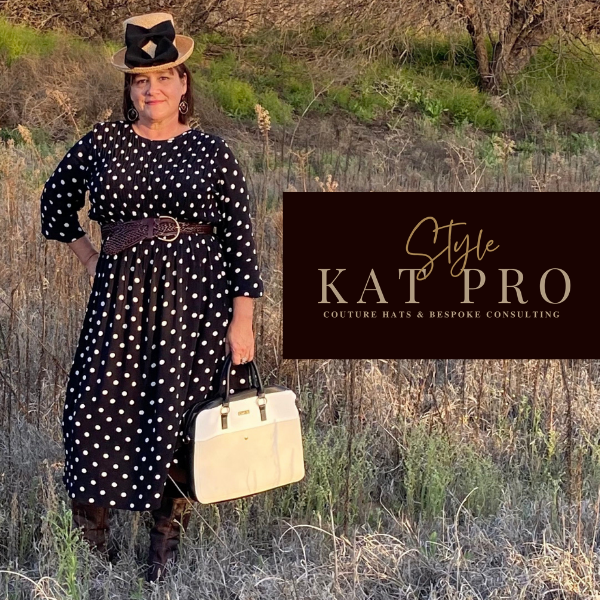 I love to implement inspiration into income. I'm a Couture Hat Designer and Bespoke Business Consultant.
My secret superpower is being relatable to my clients genuinely and authentically. I help them grow their confidence, whether through wearing a fabulous hat or upping their value in their businesses by turning up the pro-factor.
Everything I do intertwines to build confidence, get the clients positioning themselves in front of their key audience, and the style items that set them apart from the pack.
How has the Right-Brain Business Plan® helped you? What is different for you and your business after approaching planning in a creative, visual way?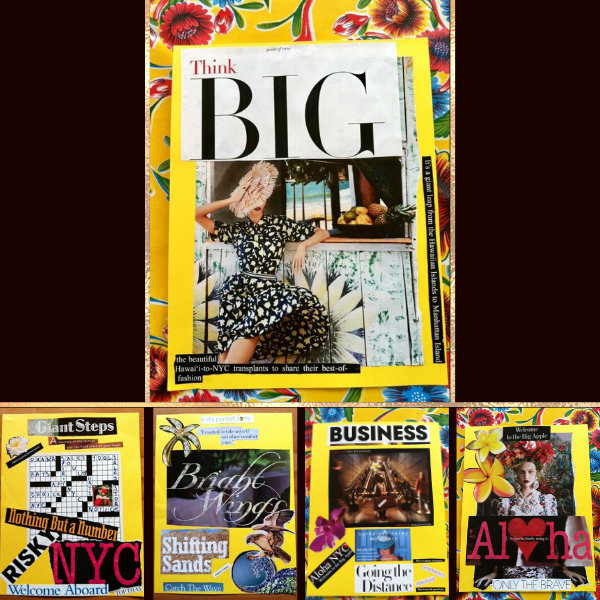 Katherine's RBBP 2013
Firstly, I must acknowledge and give a huge shout-out and congratulations to Jenn. What a legacy you have created.
The RBBP has become the cornerstone of my business foundation. It is a golden reference book that I tap into every time I feel stuck, need a little re-direction, or simply want a boost.
My time spent with the Cohort Circle was vital in the growth of my business. At the time, this was my first proper investment into a mentoring program. It was the best investment I ever made.
I'm a lifelong creative, so discovering a community of business-minded creatives and using the tools Jenn created to help us, I can simply say it works!
It's timeless wisdom that elevates your business.

Tell us about your RBBPs through the years: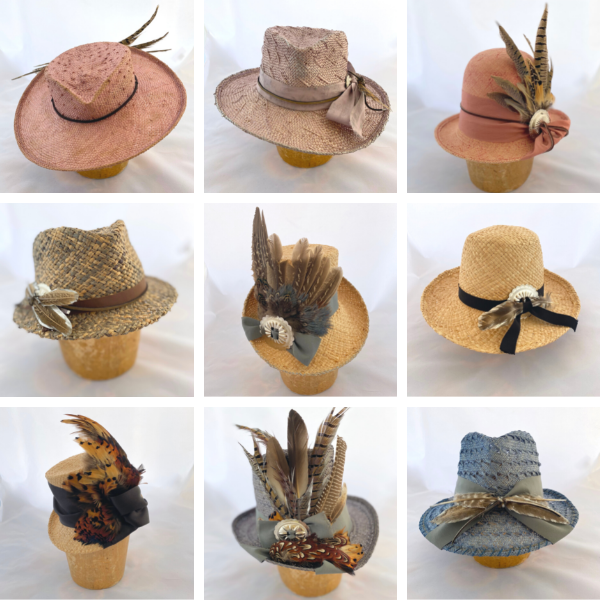 Katherine's Couture Hats
Thinking back on my past decade, the amount of growth I've seen in myself and my business is exponential.
My original intention was to see my hat business become a global business. It now is. This stage occurred during my time with the RBBP community.
I found myself doing NYFW, PFW, and LAFW with Vogue Italia requesting hats as well, all while setting up shop in an artisan marketplace in the heart of Greenwich Village. In the end, my brand became one of the best-selling lines in the city's top hat shop, with my hats purchased by Jill Scott, Yoko Ono, and Bette Midler.
I now had clients globally.
So you know how that goes. When you find yourself at the top of your peak, you can either sit there, maybe stroll the plateau on that level, or just take a running start and make a leap to a new mountain.
I am a quantum leaper, so I took off.
I chose to leave the city and the intense merry-go-round that was the work cycle there and partner with my Mama in Southern Arizona.
I was ready for a change (my hands were anxious too), so I sought fresh inspiration. I saw a need to help other creatives with exceptional talent yet flat sales and inner blockages about showcasing their work. Tapping into this insight, I launched my consulting business.
I specialize in upping the value and price points for my clients, curating luxury experiences that feel in-person but are done online, and nurturing their clients to become loyal patrons.
I became a columnist for the feminine high-performance magazine, The House Of Preeminence™. This opened doors to an entirely new clientele. Now I am working with women who have 6-7 figure businesses. Many of my clients did their business through public speaking engagements. Now they had to transition to show up online. I help them with strategy and create social media content and materials for their design programs.
In full-circle fashion, I just launched a new hat collection of twelve originals with custom options called The Trailblazers—power hats for everyday wins.
My world is a dance between couture hat design and boosting other businesses through my own experience.
Oh! And I totes plan on hitting the road for some sweet traveling ASAP. A road trip to Texas next month and NY/Paris in the Fall. I, like many, am ready!

What advice do you have for other creative entrepreneurs?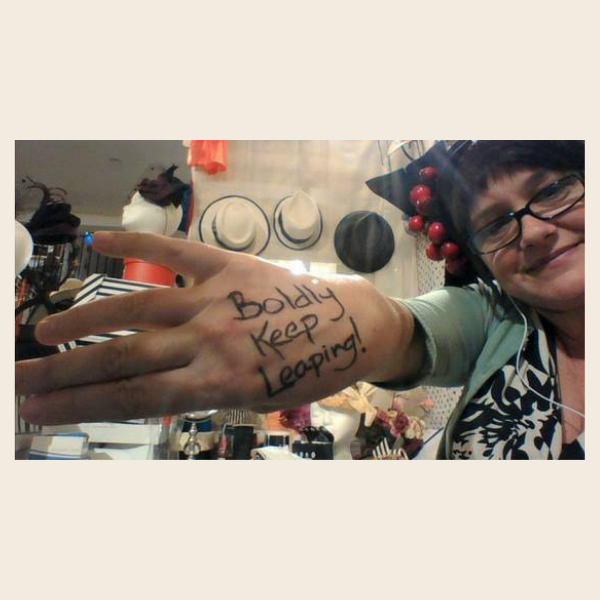 Katherine's Motto
I 100% believe in letting your audience inside. Saving all your energy for the Big Launch Date sounds great, but to your audience, it just means they likely haven't seen or heard from you at all. When you let people into your studios and behind-the-scenes of your business, you become relatable. They will be interested, follow your progress, and most importantly, they will feel invested in your success. This translates to them primed to purchase come launch day.
If you only take one thing away… this is it!
xoxo
Katherine
p.s. And don't forget the power of Client Love!
Check this out!
To celebrate, Katherine is offering my amazing community two VIP % discount codes.
For the new hat collection she just launched, The Trailblazers, use the code: MODERNWEST for a 20% discount on any of the hats. (Including custom-made.)
For any other services and products use the code: RBBPSTYLE for a 10% discount valid through the end of the year.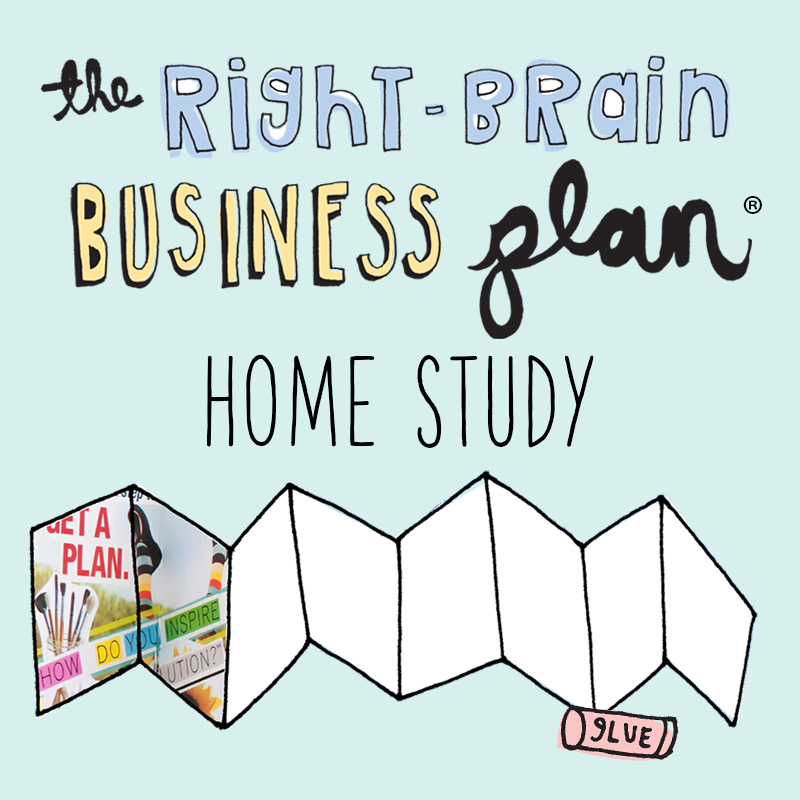 Want to create your own Right-Brain Business Plan®? Check out our flagship course
The Right-Brain Business Plan® Home Study
.