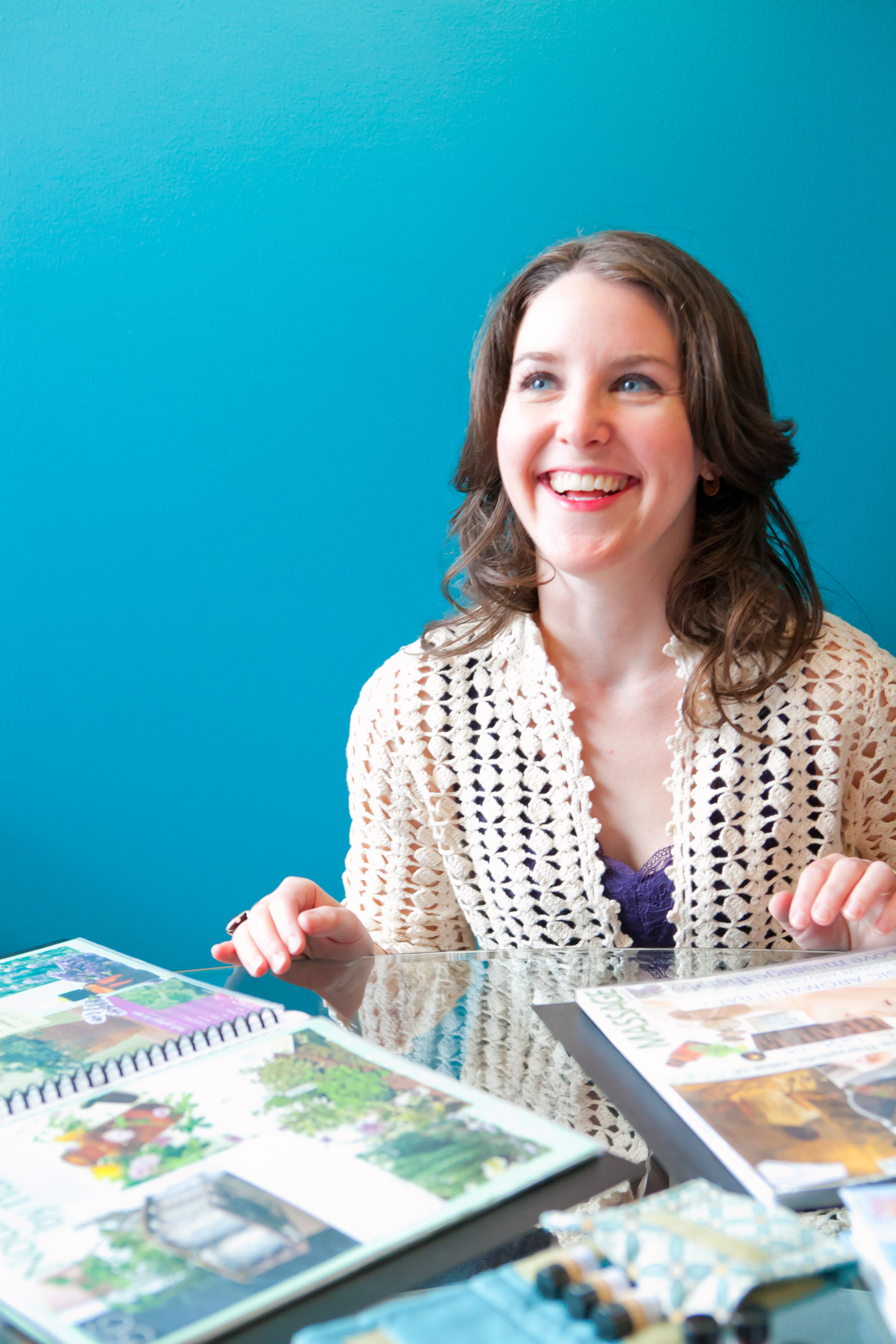 Name: Sarah Bellman
Company Name: Holistic Rebel LLC
Website: http://www.holisticrebel.com
Facebook Page: https://facebook.com/HolisticRebel/
Twitter: @SarahBellmanLMT
Instagram: https://instagram.com/HolisticRebel
Sarah Bellman is a Right-Brain Business Plan® licensed facilitator located in Ohio. She's the October guest host of our RBBP Facebook group so make sure to stop by and get some support and encouragement from her. Plus, if Sarah resonates with you and you are interested in integrating aromatherapy, crystals, and elemental theory into your sacred space then check out this Feng Shui Guide here.

What is your business and what makes your business unique?
I have grown into two LLCs. One is service-based massage therapy with a shop featuring artisanal brands called Lavender Moon Spa & Botanica whereas the second is a hand-crafted herbal skincare line known as Holistic Rebel. The two businesses are separate entities but are very compatible with one another. Current office setup is in a quiet country setting with a shop, massage room, and aroma lab. Getting into vending events for festivals, expos, and conferences.
Also, I am a Right-Brain Business Plan Licensed Facilitator helping other like-minded creativepreneurs a support system for building their business in a way that supports them. My workshops are accredited by NCBTMB and offer continuing education hours for holistic practitioners.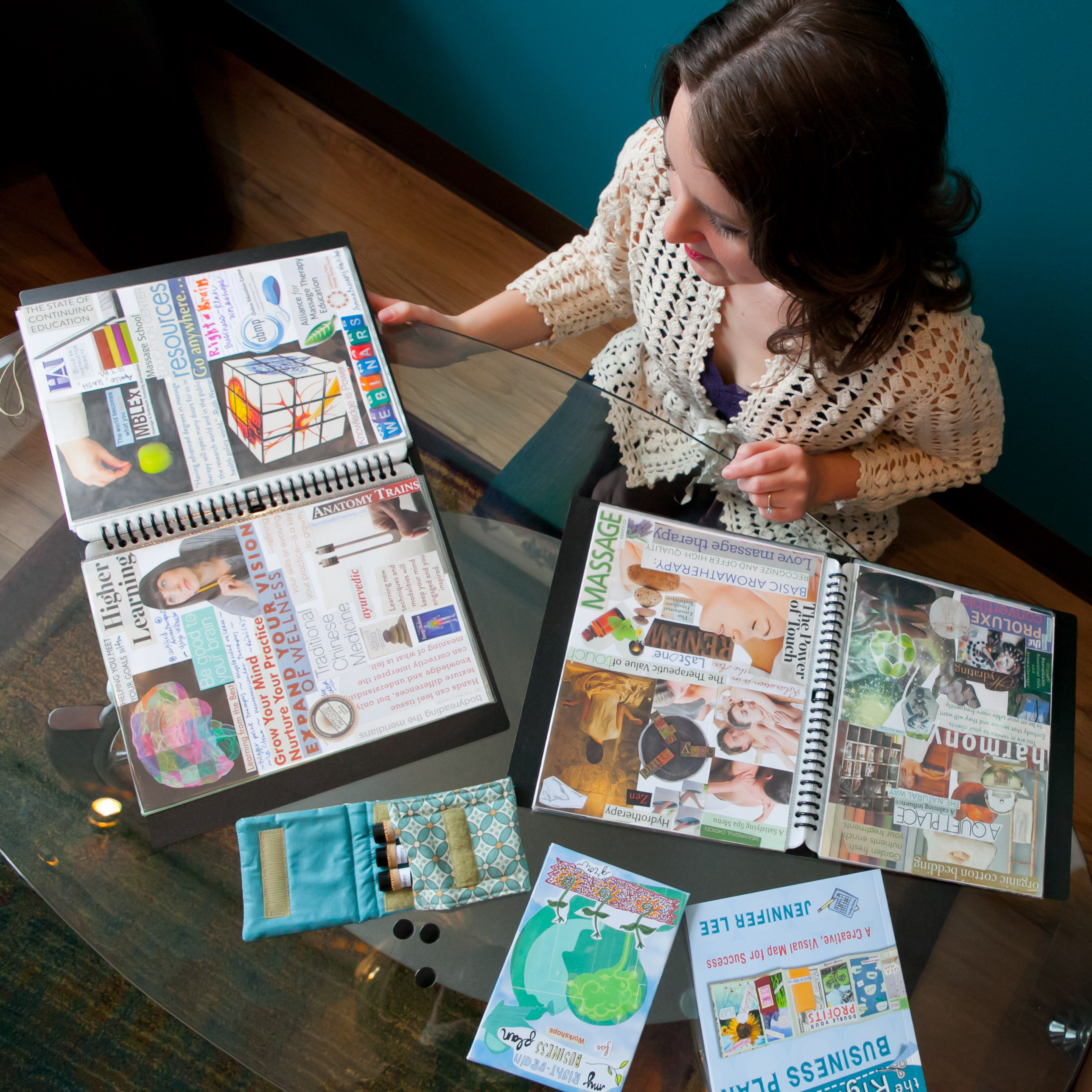 How has the Right-Brain Business Plan® helped you? What is different for you and your business after approaching planning in a creative, visual way?
The RBBP found me in 2011, a year after I graduated from college and felt lost and unsure of my career path. At that time I had been a massage therapist for 7 years with BIG dreams but no plan. I started reading Jenn's book and created my BIG vision board which led to 4 more RBBP plans because my dreams were flowing in and becoming my reality. This creative, visual business planning has helped me to build a framework for my goals and projects which acts as a baseline. Progress is being made and results are noticeable. I kept showing up, creating, organizing, evolving, and envisioning – I kept showing up and celebrating. I better understand my strengths and talents along with weak spots to know when to set boundaries, ask for help or accountability. And connect with other creative-minded business people!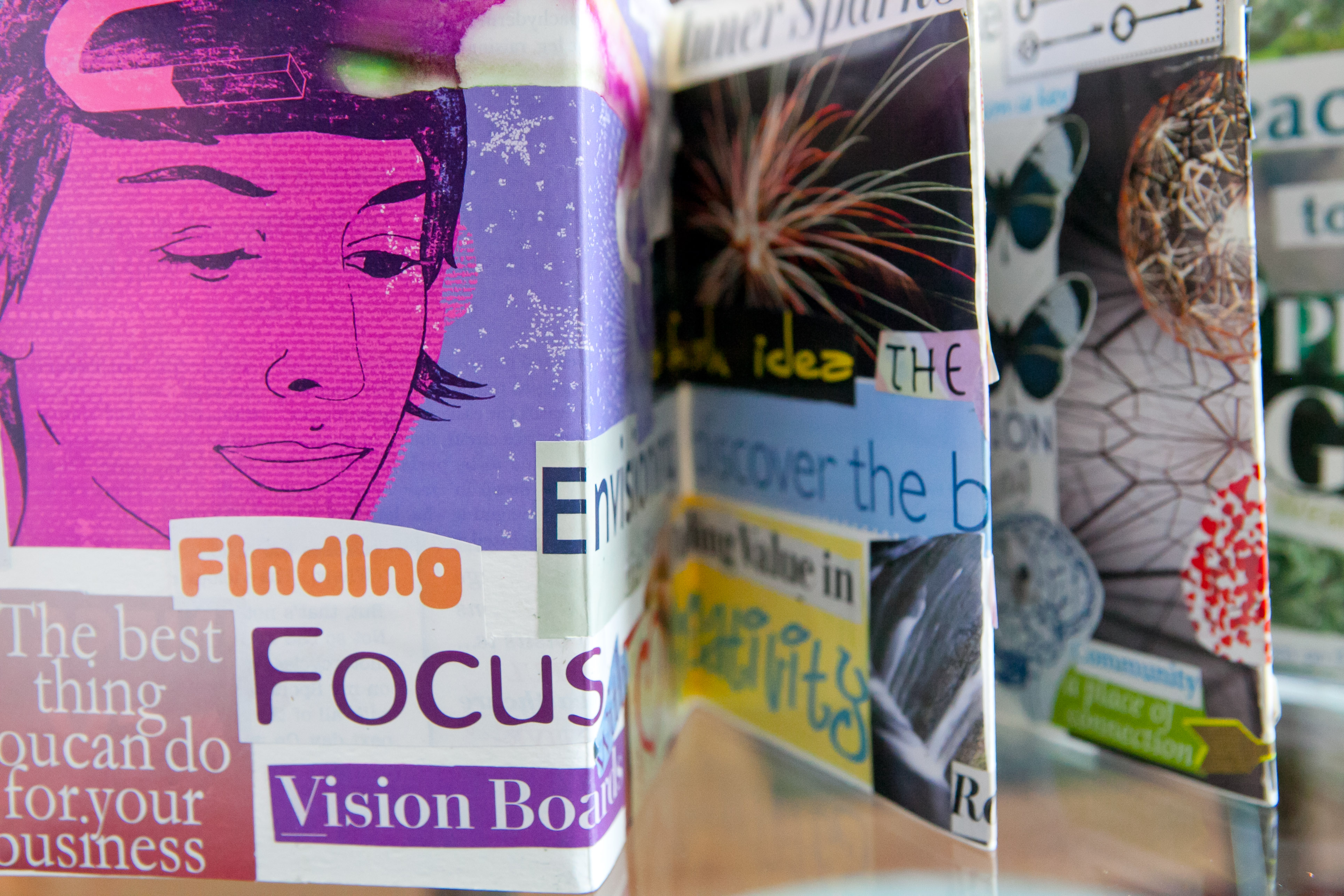 What goals (big or small) on your business plan have you already accomplished or have made progress on?
Started with a DBA which has evolved into two LLCs. I am living my best life on my terms, my schedule, my perfect clients/customers. I am my own boss and my honey helps me in my business. I love it! It is hard work with a lot of decision making and not always easy or profitable but I don't imagine doing anything else. Just better! I feel connected to a great team of cohorts to round out areas I need support in – bookkeeper, graphic designer, accountant, accountability partner who is a tech/website guru, health professionals – more than ever. The biggest accomplishment has been the mental shift from anxiety and fear into creating a doable plan to get what I want and to really celebrate my progress from the tiniest step to build the moment to gigantic leaps. I don't feel in my own way as much.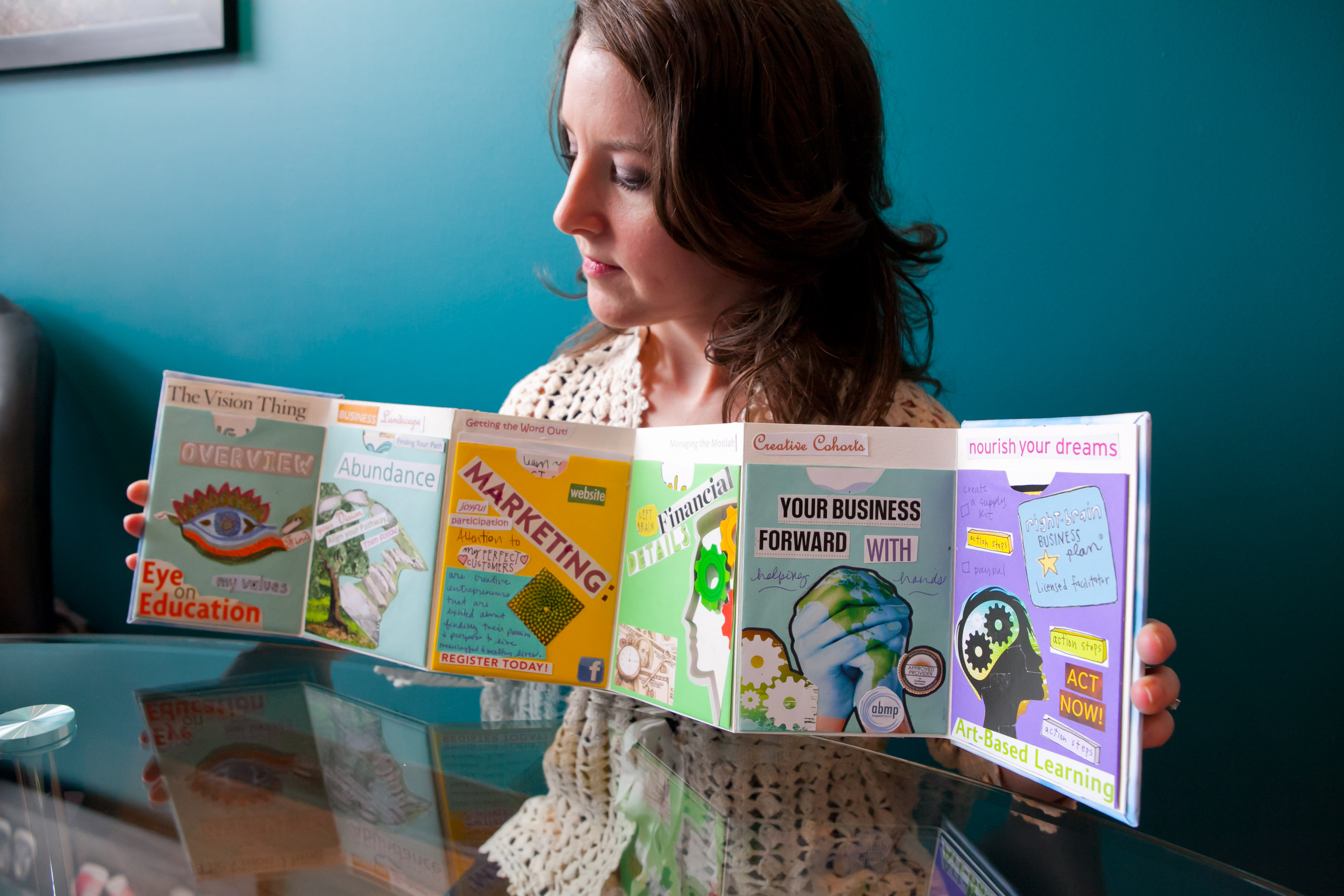 Why do you love teaching the Right-Brain Business Plan® and using it with your clients? What are some client success stories?
I am so grateful for Jenn and the RBBP for what it has done for my life. I jumped at the chance to become a licensed facilitator in 2015. Watching the process help so many creative people build a framework around their abstract notions and ideas into something tangible and measurable. Participants have ranged from artists, healers, massage therapists, chiropractors, salon owners, herbalists, hairstylist, fitness instructors, creative business owners from little to advanced experience. Every workshop seems to have some hidden theme that connects each one of us, adds a bit more support and shines a light on doable action steps. Dreaming, learning, sharing and working with other creativepreneurs melts away resistance, fear, feeling alone and obstacles. It's truly inspiring and motivating!
How do you use your creative intuition in your work?
Every day! I am a reiki practitioner/master so am always working with my intuition and 3rd eye chakra. I learned years ago to always trust that. Always! It's crucial with healing work. Am an avid learner of energetic studies, TCM, Ayurveda, plant intelligence, aromatherapy, crystals, chakras. Throughout my day I incorporate therapy techniques, herbs, essential oils, colors, flower essences, crystals for my own healing or for others. When making products, I've had an essential oil or herb that has jumped out at me so I go with it. I really try to trust the process and the timing of things. And show up for self-care and restorative time. Oh, and my workspace is very sacred to me so feng shui and intuition are used for decorating.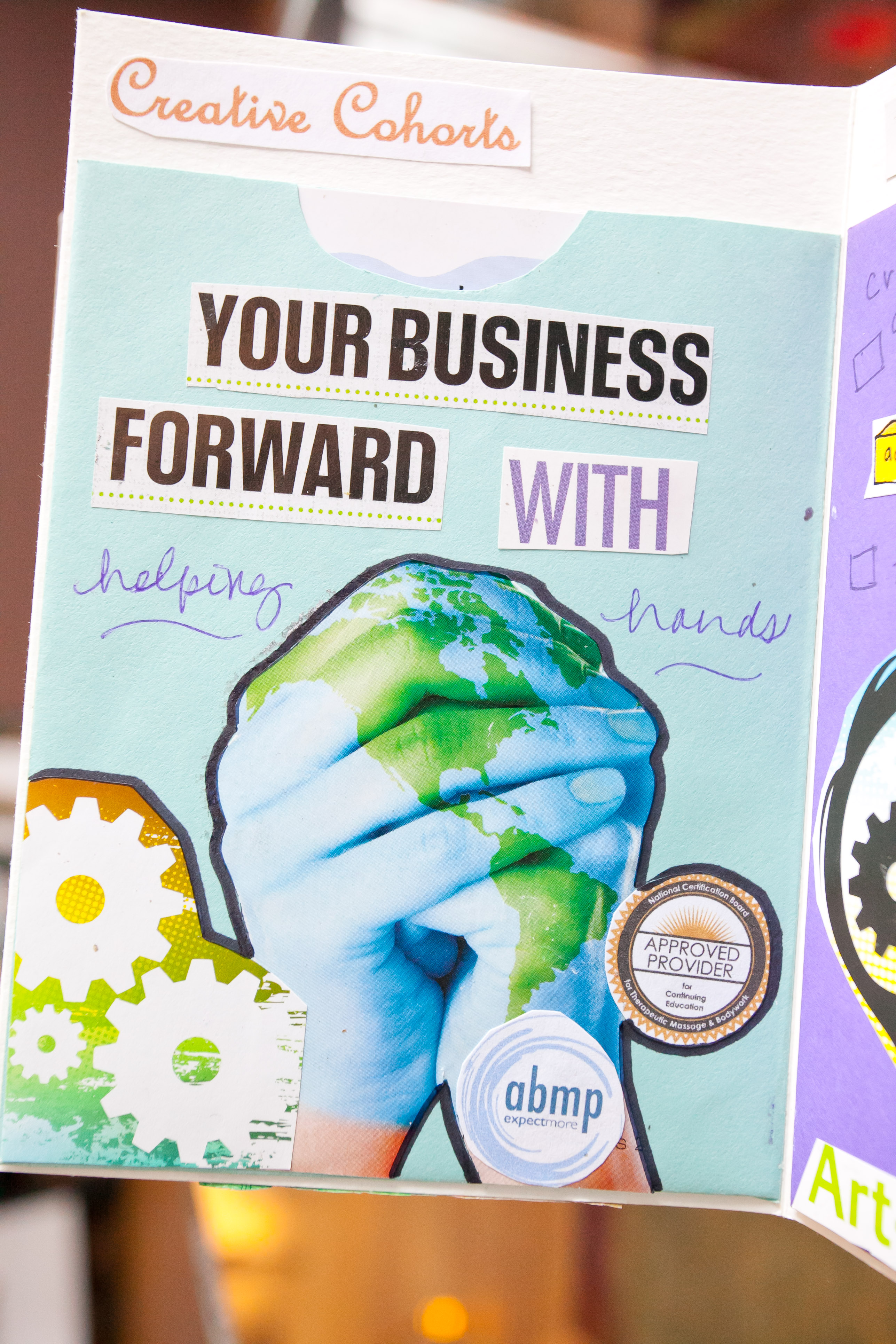 Is there anything you'd like to share about your Right-Brain Business Plan® in terms of what it's made out of or how you made it?
I have one huge dream vision board that wouldn't end, two envision binders full of exercises from Jenn's book and home study. The ideas where constant, I could not turn them off. I would do one plan, complete it then be off to a new project or revenue stream. Before I started facilitating RBBP workshops I wanted the experience as a student and went to a 4-hour workshop from another facilitator and made a plan with the official RBBP (accordion style) kit. When my entire office setup changed I felt inspired to do something a bit different with a digital version ~ it really helped me with decorating my office space. Helped me share my inspiration when working with a feng shui practitioner. I do a new RBBP whenever a fresh start is needed. It's an ongoing process.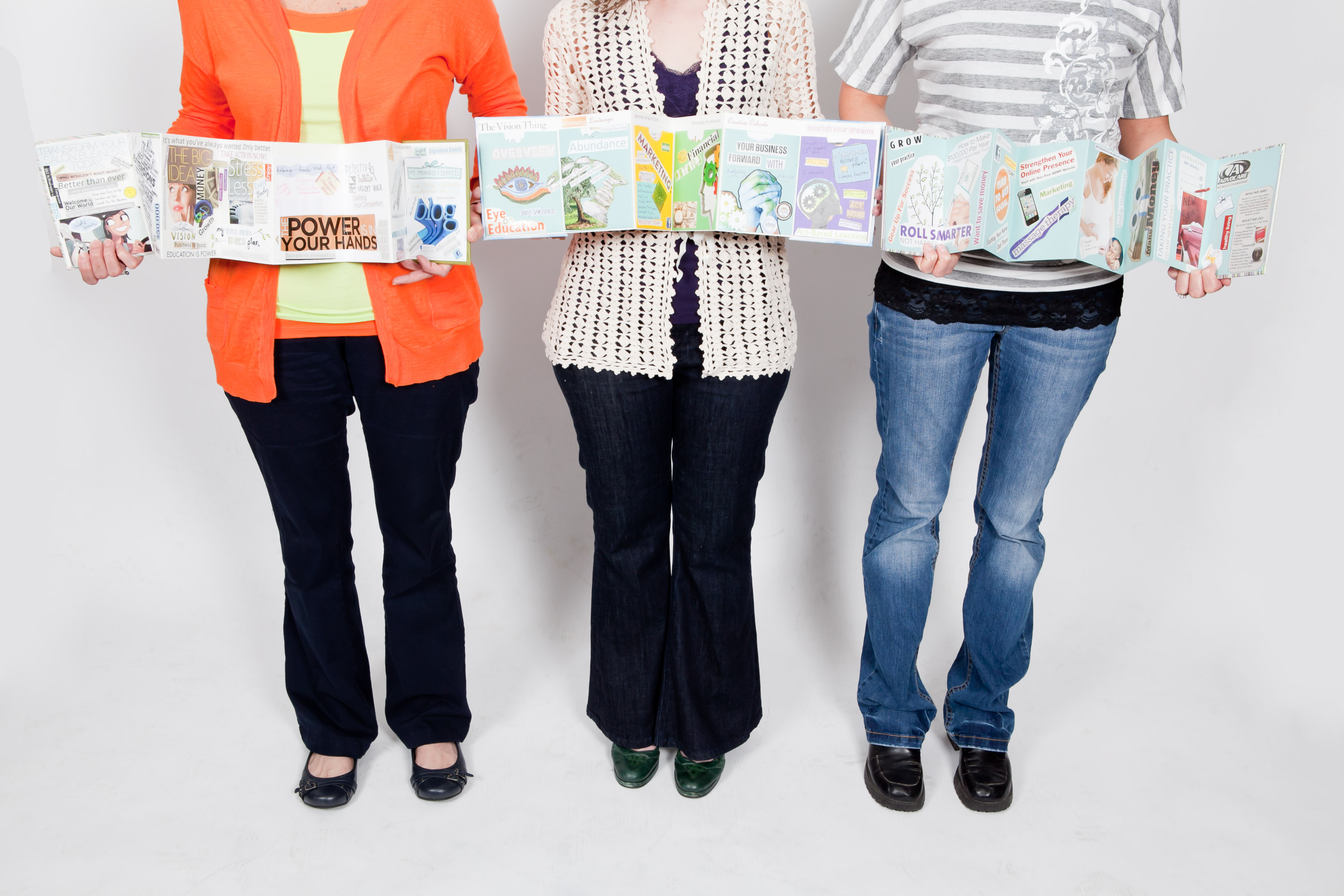 What's your big vision for your business?
Right now, I am very comfortable with where my businesses are – I have reached most of my goals from 2011-2016ish. With that said this state has peaked and I'm turning towards owning a building and land in which my businesses will be flourish. I am in no hurry. Just started to dream of a quiet little setting, ideal for a holistic healing center with other practitioners, a larger botanical shop with lots of free aromatic whiffs and aromatic lab for workshops, working with 3rd party labs for testing and quality standards, maybe have a salt cave relaxation room, on-site laundry services (this will be living the dream!), well trained staff, organic herbal gardens and a greenhouse. Love the idea of a beautiful water feature. And traveling more for conferences, workshops, and vending events.
What advice do you have for other creative entrepreneurs?
Start with one baby step. Then another. Action helps with clarity so the cycle builds momentum. Notice your progress, the shifts in your perspective. Doesn't seem like much at first but have patience and faith, over time you'll see measurable results. Really celebrate your achievements – big, small, and especially the tiniest – doing so makes you want to show up more. And prevents burnout and analysis paralysis. Give yourself plenty of room to breathe and adapt as needed. Be in alignment with your values and the process and go with the flow. Trust yourself and keep checking in.
Keep showing up for yourself and your dream. What you are doing is beautiful and empowering work! Just takes consistent steps forward, lots of self-care, maybe a dash of therapy. Live your best life, share your talents with the world and love your workspace. Make it sacred. Surround yourself with sources of inspiration and positive productive people. If you are interested in integrating aromatherapy, crystals and elemental theory into your sacred space then check out this Feng Shui Guide here.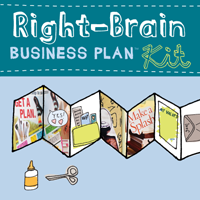 Want to create your own Right-Brain Business Plan®?
The Right-Brain Business Plan® Kit
includes supplies to make your own accordion book style visual business plan.