Name: Sara Ortiz
Business: Sara Ortiz Workshops
Website: www.saraortizworkshops.com
Blog: creativityonamission.blogspot.com
Twitter: twitter.com/Cre8onaMission
A note from Jenn: You're going to love this interview with Sara Ortiz of Sara Ortiz Workshops.  I bet you'll relate to some of her challenges and that you'll be inspired by her creative process. Just look at her fabulous three-dimensional and interactive take on the Right-Brain Business Plan.  It makes me think of pieces of a puzzle or colorful gems tumbling out of a treasure chest. Her fun-loving energy can't help but burst through!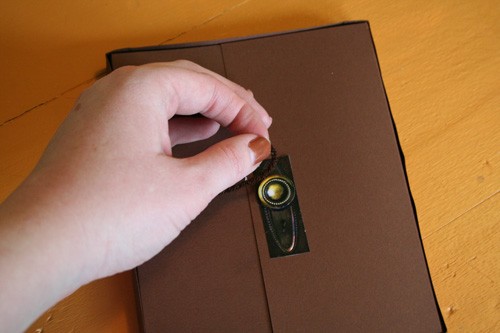 What makes your business unique?
I give creativity workshops and design creative products to not only help people find their creativity but use their creative ability to better themselves and their world. My approach is unique because I am going through some of the same issues that most people go through when trying to work with their creativity. Every time I come across a roadblock and am able to find a solution, I work that solution into my workshops and products. Many people feel that creativity is just playing around and isn't practical. I teach people how creativity can be a practical, fun, and often times, a silly part of their lives.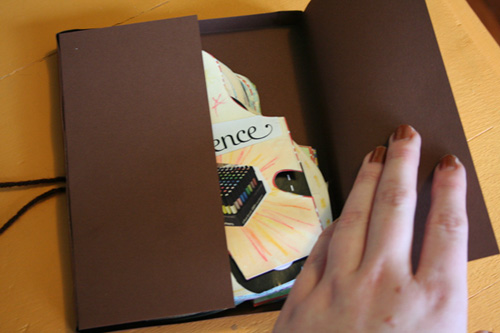 How has the Right-Brain Business Plan helped you?
I am a very organized person but by no means am I a business oriented person. Starting a business traditionally needs left brain functions like accounting, managing and sales. So when I first started out I was overwhelmed and scared to the point where I was doing nothing. I realized I was only working on the "safe" things and not doing the down and dirty things that I needed to do to get my business going. The Right-Brain Business Plan helped me realize that the right brain has the ability to work through left-brain type functions, it just works on them in its own way. And because of this I was able to move forward and improve my business.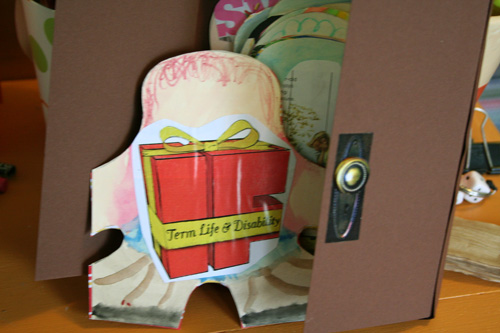 What are you most proud of accomplishing in your business?
Setting the foundation and finally feeling like I'm on to the next step. For a while I was caught in a loop of researching, reading and planning. I felt for a while that I was in a perpetual state of start-up and I never made it to the actual launch of my business. Some planning for starting a business is needed but many times we get caught up in getting everything perfect (left-brain) that we don't move on and listen to our gut (right-brain). I am happy to say I just recently had a Mini-Launch of my new and improved website and am working on a free creativity workbook/teleseminar and my first creative product, The Creative Soul Kit!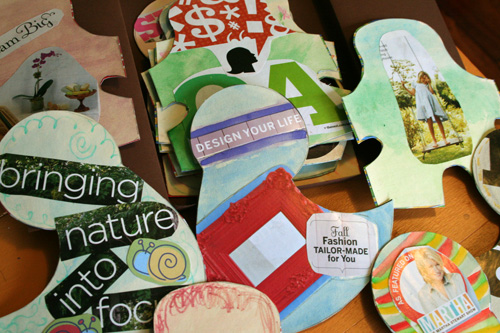 How do you use your creative intuition in your work?
Now that I've gotten pass the left-brain hell I was in I can't stop relying on my creative intuition every day. Sometimes the doubts and frustrations rear their nay-saying heads and my left-brain butts in to try to make things "right" but instead of bending to its whim and listening to the negatives I stop what I'm doing and crochet or draw or color in my Anti-Coloring Book. It takes a while for the negative feelings to go away but after they do I feel much better and can get back to my business.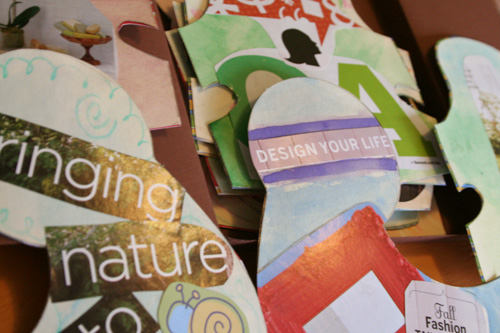 What's your vision for your business?
I believe that creativity can help find a solution to any problem and can also help people or groups who are in opposition work together to find a solution that benefits them both. So my vision is to infiltrate the government and infect our leaders with creativity in order to stop all this bickering and nonsense so we can find real, effective and most importantly, efficient solutions. Mwah Ha Ha Ha!