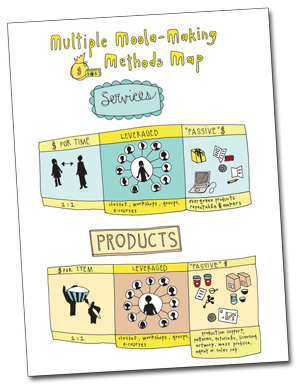 Are you tired of being trapped in the limiting money-for-time box?
There is a better way…
Whether you're a service provider longing to earn more than what you can charge by the hour…
… or you're a crafter or artist wanting to do more than what your own two eager (and exhausted) hands can make…
Come join me for the encore replay of my popular Multiple Moola-Making Methods video class on November 6th at 11am PT.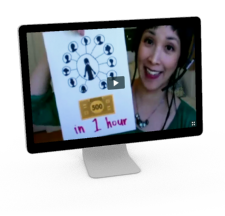 The last time I did this encore "cloning" format, I heard from so many participants that they really appreciated being able to interact more directly with me in the chat room and that they got a better understanding of what to take action on the second time around because I was able to do some laser coaching in the chat.
In this FREE, content-rich class you will:
Learn 3 main ways to make more moola – it's simpler than it seems!
Get ideas for diversifying your moola-making methods and insights into what pitfalls to watch out for
Understand the progression from moola-for-time, to leveraged moola-making, to passive income and identify where you currently are on the map
Discover how you can finally charge a premium for your services or products
Create an action plan for increasing your moola-making
And more!
"I love how you 'chunk' the process into visuals – it helps me keep every step in mind without feeling overwhelmed by a list."

"love how you incorporated spiritual practice with business work ethic, fantastic!"