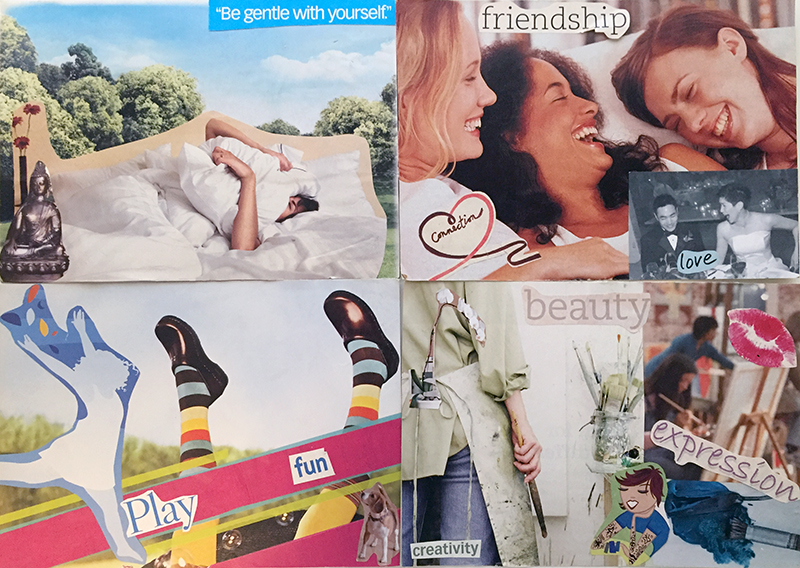 So many creative entrepreneurs, myself included, are driven to succeed. It can be seductive to go after the holy grail of hitting six-figures. And once you've checked that off, to keep on pushing toward the next milestone. Believe me, I get it!
Yet, when I talk with creative entrepreneurs from all walks of life and at different stages of their business and I ask what they really want, that's not the whole picture.
When we dig deeper they share from their heart how much they crave more quality time with loved ones, to be more present for their children, to enjoy playful creative time just for the sheer joy of it, to meditate regularly, to do yoga or go on retreat, to take a vacation, or simply to have some white space in their day to breathe.
What is it that matters most to you?
Yes, if you're in business it's important to earn income, but that's not the only currency. Remember to honor your values and what matters most to you, because isn't that why you went into business for yourself in the first place? To live the life of your dreams?
If you're making big moola at the expense of your relationships, health, personal values, and joy, the cost is much too high.

I hate to admit it but in the past I was so busy with work that I missed out on a dear friend's wedding because I couldn't pass up the opportunity to speak at a conference in Australia, I bailed on my book club, birthday parties and the like to gear up for my launches, and I ignored signs of a chronic health issue. I'd pull all-nighters and would scoff at my husband's observations that I was working too much. I even let my my house fall apart with a leaky roof and weeds for a lawn. All because I was so wrapped up in my business "success."
While I don't regret what I've been able to achieve thanks to my ambition, over the past couple of years as my business (and I!) have matured, I'm learning a new way to approach my work. I'm making conscious (and sometimes tough) choices to really honor what matters most to me. And while the adjustments and transitions can be painful at times, I know that I'm working smarter and that I'm cultivating my right balance of moola and meaning.
If you find yourself relating even just a little bit to what I shared here about my journey, I urge you to take another look at what matters most to you. If you say that your family matters but you're so obsessed over creating the perfect sales page that you miss having dinner with them yet again, or you know you need to tend to your well-being more but you pick an Instagram binge over afternoon yoga, have an honest conversation with yourself about the choices you're making.
This is something that I'm becoming increasingly passionate about in my work with more seasoned entrepreneurs.
So, if you're nodding your head because you've found yourself relating and saying yes I'm missing out on experiences, and it's not worth the price I would love for you to join me at a LIVE video class 10am PT Tuesday, Sept 13th and learn how to Maximize Your Moola!
This is an interactive webinar where I can help show you how you can make money AND not sacrifice those things that matter most to you.

Click here to sign up.
The class is newly updated with even more tips and teaching in my signature creative and visual style.
If you want to be able to spend less time working and more time doing what you love, this class will open your eyes to new possibilities.