This week we're celebrating the 5th anniversary of my first book The Right-Brain Business Plan and the video summit that helped launch it all!
To mark this milestone and as a special thank you to YOU for being part of our right-brain family, we're doing something we've never done before…
TODAY, February 29th ONLY …
You can Pay What You Choose on our Greatest Hits video summit bundle!
This bundle includes 5 of our most popular sessions from the 5 years of the Video Summit and is valued at $97.
But today only, you get to name your right price! So there's an option for every budget!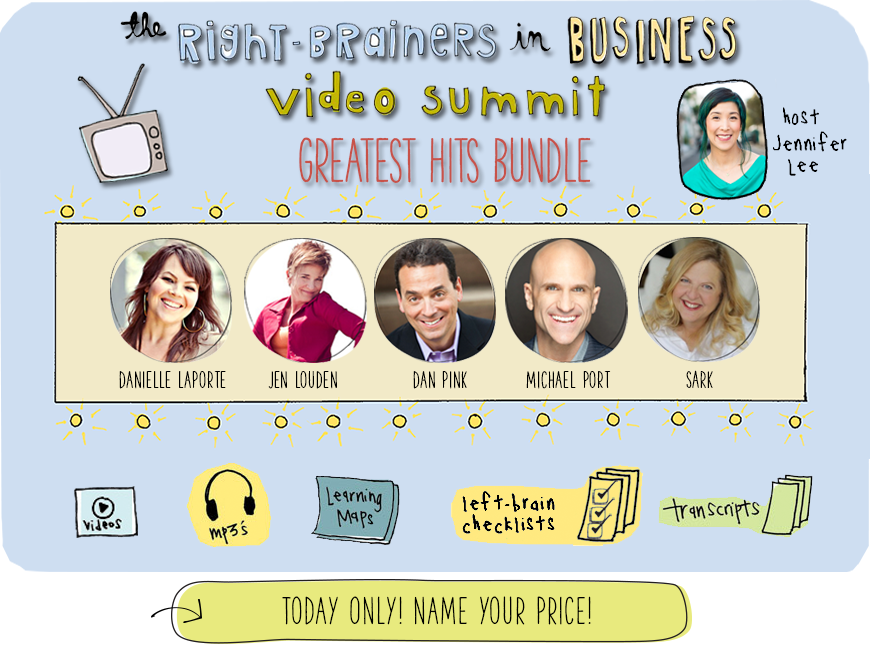 These luminaries share their practical and proven tips for growing your creative empire, showing up consistently to do the work, marketing authentically, and much, much more.
I personally refer back to advice from these experts again and again in my business (and life!), and now you can tap into their valuable wisdom at the touch of a button, too.
AND if you need a quick live video summit fix, I'll also be trying another new thing today…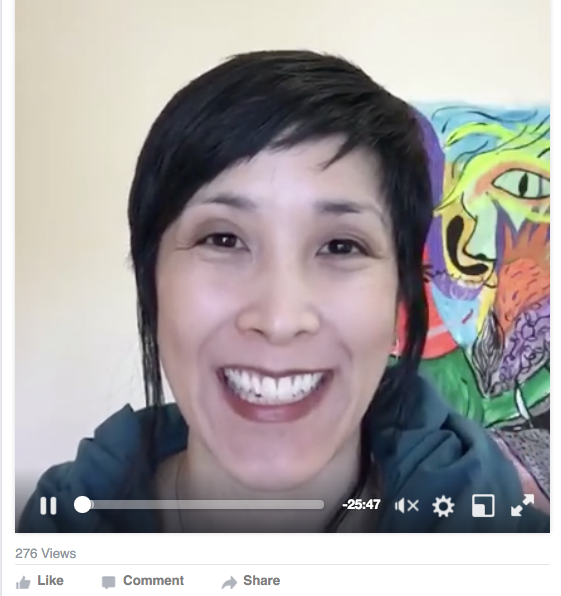 Join me at 10am PT for a live video stream on my Facebook profile (UPDATE: You can watch the replay here (we don't have to be friends, you can just follow me as it's posted as public). I'll be on for a short bit sharing what I know now that I didn't know then when I launched the first video summit back in February 2011.
P.S. Also, stay tuned… starting tomorrow, you'll be able to get your hands on 5 more amazing bundles focused on Moola-Making, Getting the Word Out,Spirituality in Business, Artists and Makers, and Productivity and Team for an amazing deal. It's a whole week of right-brain business celebrations!