Name: Tonya Tucker Collins
Company Name: SoloAfter5
Website: http://www.SoloAfter5.wordpress.com
Twitter: @soloafter5
Note from Jenn: Tonya Tucker Collins is a woman who wears many hats. Her breadth of experience make her a great resource for creative entrepreneurs and aspiring cubicle-land refugees seeking to follow their dreams. Learn more about this glowing, multi-faceted gem below.
(All photos courtesy of Tonya Tucker Collins)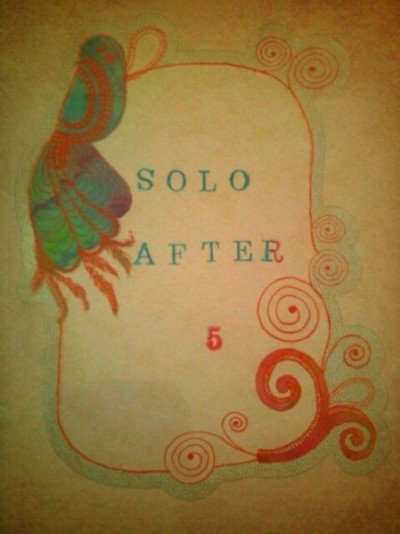 What is your business and what makes your business unique?
Solo After 5: Small Business coaching and mentoring for creative solo entrepreneurs in and out of the cube or those who desire to stay in the cube while we create their dream.
Tonya is the creative with a business background who decided to use her coaching, creative intuition, training and facilitation skills to help creative indie, solo and micro business owners bond with the art of creating a business that has structure and soul.
Creative Coach + Certified Facilitator + Certified Coach (Business, Career and Life) + Creative Entrepreneur + Small Business Trainer + Consultant and HR Professional = Small Business Coach/Mentor and Trainer (don't you think)
More Stuff: instructional designer, change management consultant, and project manager, beader, designer, bead store owner, instructor, superwoman and a fabulous mom
How has the Right-Brain Business Plan helped you? What is different for you and your business after approaching planning in a creative, visual way?
It helped me to see my vision and bring forth the words needed create a better business plan. The RBBP helped me value and see how I use and need right brain thinking to grow as a business professional, creative entrepreneur, coach and designer.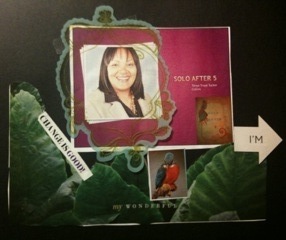 What is different for you and your business after approaching planning in a creative, visual way?
This approach has more heart and soul. Using traditional business plans, you can form a structure but they don't tap into the heart of what we do and why we do it, especially for creatives. It is many words that seem like the "right" things to say but it is in someone else's voice, not mine. The RBBP allowed my creative heart to speak and see the value it has in my business.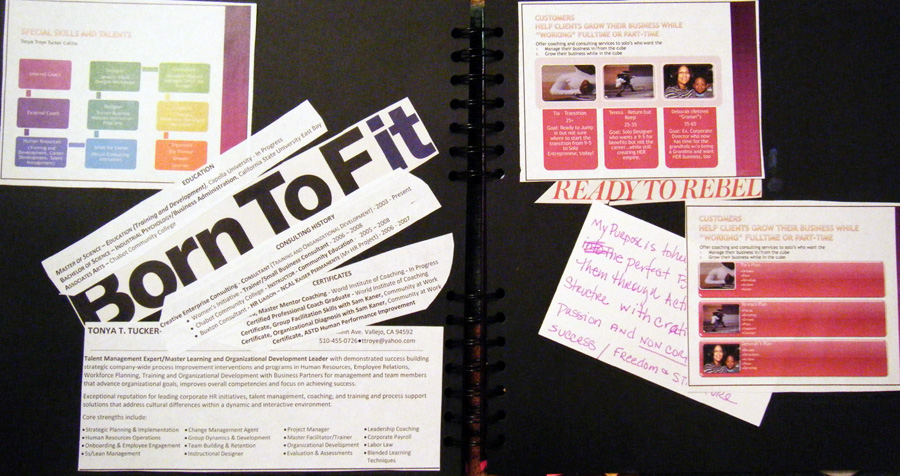 What goals (big or small) on your business plan have you already accomplished or have made progress on?
The one major goal I accomplished for my business and myself was to obtain clients who were not family/friends to launch my coaching practice to the next level. I know internal coaching, training and consulting but this was a big leap for me…vision, structure and a push from my creative team helped me to obtain three new clients in one week. The achievement of this goal was needed to test my theory that I could coach after 5 and help others in creating their creative dreams.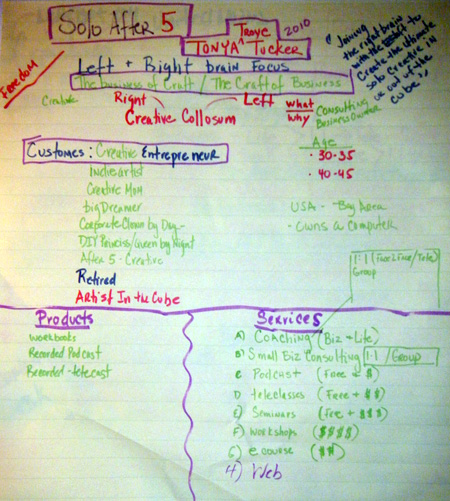 How do you use your creative intuition in your work?
I am a highly visual, intuitive, creative big picture thinker that is structured, analytical and logical. I can "see" what needs to be created when working with clients as they present their vision, goals and blocks. I see them achieve it, so all things are possible. We are able to brainstorm, create strategies/structure based on what they want and to formulate all the possibilities that they can create.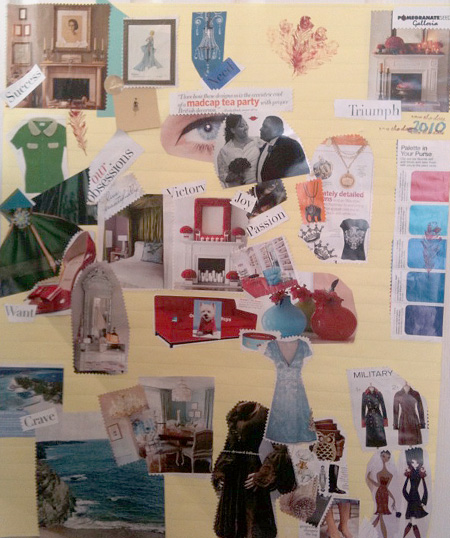 Is there anything you'd like to share about your Right-Brain Business Plan in terms of what it's made out of or how you made it?
First, understand that I cannot draw but I am a designer and my "tools" are not traditional. I used a ton of pictures (websites, magazines, photos and cutouts), PowerPoint, post it notes, words/print, flipchart paper, and color. My favorite tool is my I-phone to capture photos and recording ideas. Further, I gave myself permission to color/create outside of the lines and free myself from what I think others expected me to produce. Every time that inner critic tried to speak, I reminded myself that the new rule was to do what I felt not what I had been taught.
What's your vision for your business?

Growth and success defined on my terms.
What advice do you have for other creative entrepreneurs?
Do not let fear keep up from living your dream. Who said you have to swim like everyone else.

The next Right-Brain Business Plan e-Course starts on September 20th. Find out more or sign-up now. Early bird special ends on September 7th.