Name: Marlies Venier
Company Name: Love This Place
Website: http://www.LoveThisPlace.ca
Twitter: @marliesvenier
Note from Jenn: Once you take a look at the pictures of Marlies Venier's gorgeous oceanfront vacation rental home/retreat space below, you will fall in love with this place! Can't you just picture yourself enjoying a nice cuppa tea on the cozy couch while you soak up the beauty of a stunning seaside view? Ahhhh. Inspiration and rejuvenation at it's finest. Thanks, Marlies!
Read on to find out how Marlies gets inspired in her business and what words of wisdom she has for creative entrepreneurs.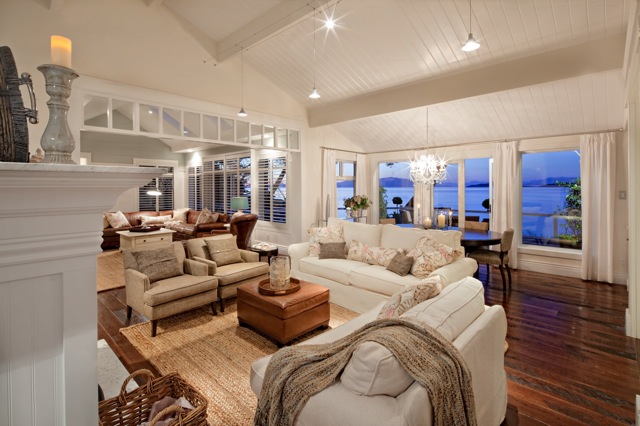 What is your business and what makes your business unique?
My business is a luxury oceanfront vacation home on 11 acres in British Columbia. I have created a place for artists and entrepreneurs to come and find inspiration, as well as a place for families to share and reconnect with one another where there is plenty of space for children to run and play in a natural setting. Apart from the property, I can arrange extra amenities such as spa services, catering, yoga teachers and retreats.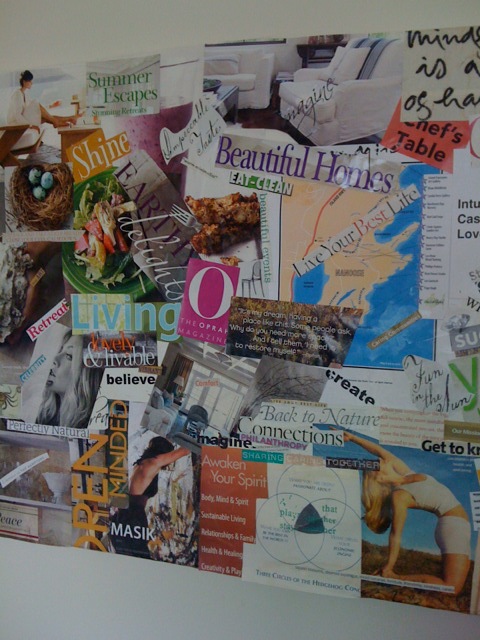 How has the Right-Brain Business Plan helped you? What is different for you and your business after approaching planning in a creative, visual way?
The Right-Brain Business Plan helped my confidence soar. It gave me (a right-brain person) the tools I needed to get my creativity flowing in the right direction. I was able to get my vision out of my head so that it could manifest itself and come to life. I loved the vision board work. Seeing my own vision come to life was magic. Who thought doing a business plan could be so inspiring and fun!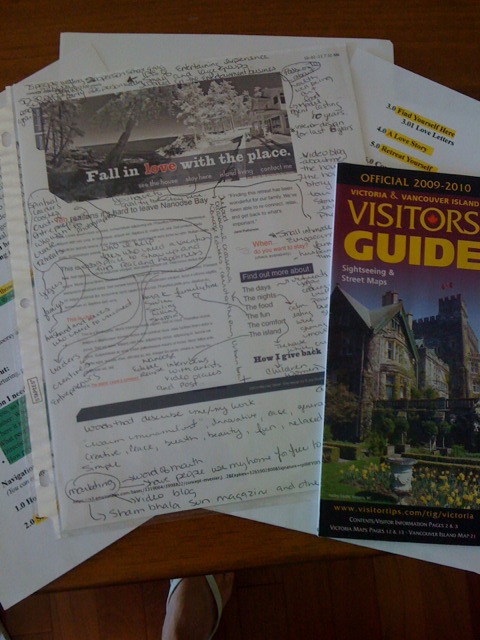 What goals (big or small) on your business plan have you already accomplished or have made progress on?
I have already surpassed my immediate goals. My business is up and running, my site is live and has had hundreds of hits, and I have had four summer bookings since launching at the end of June. I am now working on developing and organizing retreats for others at Love This Place, such as workshops for women on self-realization, health, money and relationships. I want women to design a life they love, simply and effortlessly. Sharing and helping other creative, innovative women help themselves realize their full potential in life thrills me. Life coach training here I come! Looks like I will be repeating the RBBP process again soon!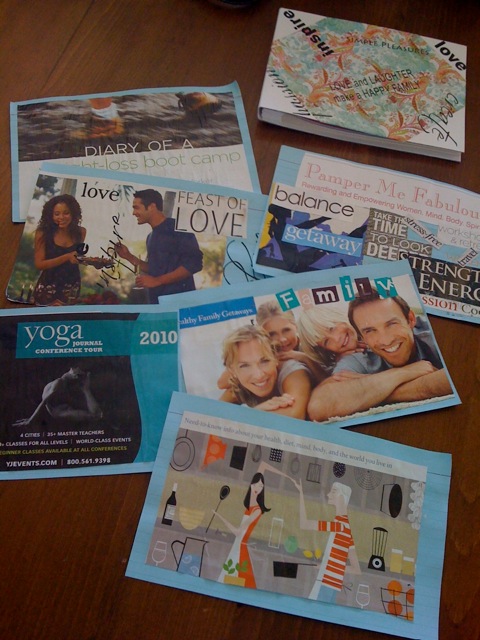 How do you use your creative intuition in your work?
I have always needed to follow my heart and my passions. I have never lasted long doing work that felt like work. I am a self-realization junkie. Until recently, my creative intuition has always been a strong unknown force. I now give my creative intuition (another name for this is my authentic self) the faith it deserves to take me in the right direction. My creative intuition lets me know when it is time to step up my game, to push and challenge myself, to get out of my head, to let go of the fears and judgments I create so that they do not stop me from doing all I am meant to do.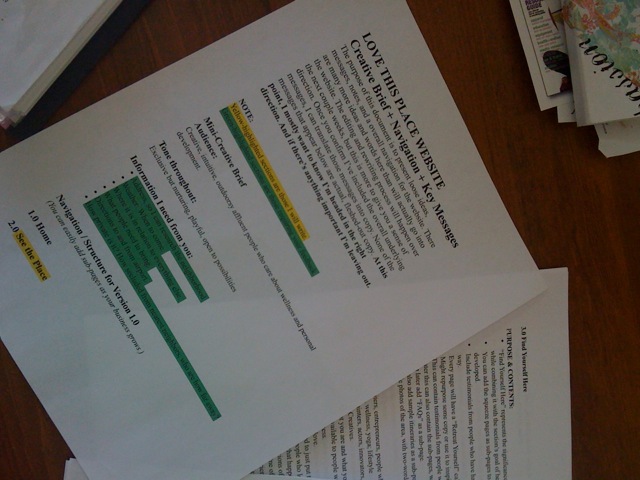 Is there anything you'd like to share about your Right-Brain Business Plan in terms of what it's made out of or how you made it?
The vision board exercise that I did on canvas was eye opening, and the amount of time I spent writing my vision out on paper has moved me to another place in my life. I love to paint and get messy, so creating a business plan in a creative and artistic way was so much fun. Watching it all come together was awesome and made me very proud. For me, the RBBP course allowed me the freedom I needed to not give up when I felt overwhelmed. I could just go and make a mess and call it work!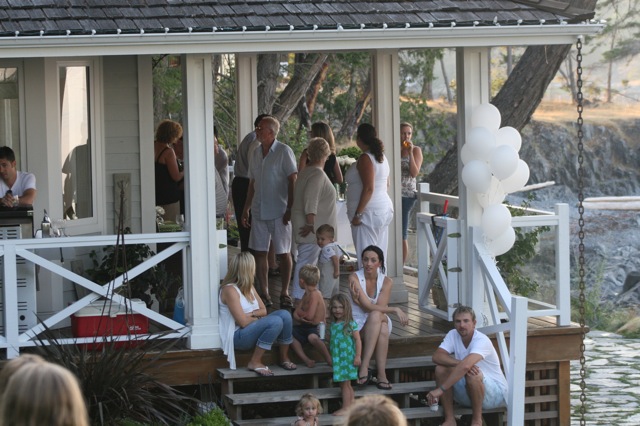 What's your vision for your business?

The vision I have for my business is to create a place that attracts dynamic and interesting people and families from all over the world. I want Love This Place to be a destination both physically and emotionally — a place "to go to." I also desire it to be profitable. I am excited to see what creative ideas come from my heart to market and share what this beautiful place has to offer.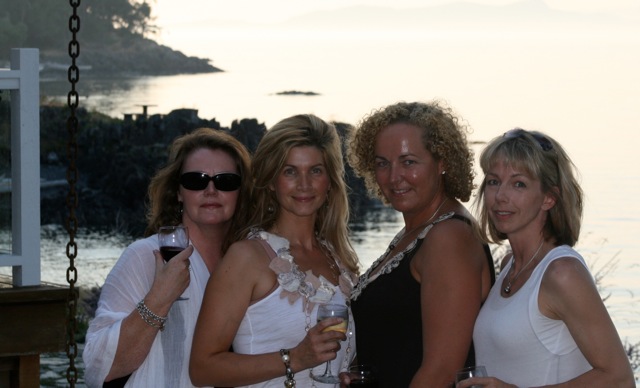 What advice do you have for other creative entrepreneurs?
Take the Right-Brain Business Plan course! Utilize your authentic self. She or he is there to guide you and help you create the business you desire. Get out of your head and into your heart. Success is waiting for you!
Is there anything else you'd like to share?
Thank you, Jennifer, for developing such a unique and interesting course. Cheers to my forum of women who shared the process of doing the RBBP course at the same time. I wish you all much success in your businesses. You are all Rock Stars!

Creative Resources
Click here for more information about Marlies Venier.
Listen to Jennifer chat about the creative goal-setting on Tuesday, September 7th at 11:30am on eWomenNetwork's Success Institute TeleSeries.
The next Right-Brain Business Plan™ e-Course starts on September 20th. Grab your spot now – the early bird special ends on September 7th.