Name: Julie Benjamin
Company Name: Little Lane Studios
Website: www.littlelanestudios.com
Blog: http://littlelanestudios.com/wordpress/

Last month I had the pleasure of visiting my past client Julie Benjamin at her beautiful space Little Lane Studios in San Francisco's Hayes Valley. When we first starting coaching together more than a year and a half ago, Little Lane Studios was just a dream. Now, it's a darling studio where children grow and learn through creativity, collaboration, and community.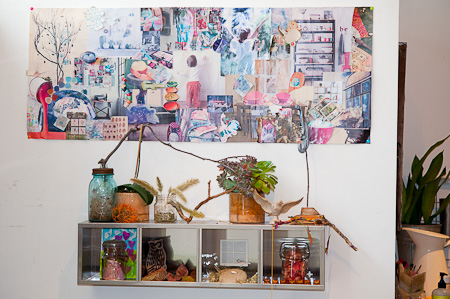 Early on in our coaching, Julie made a vision board of the art studio she wanted to open up. It depicted the look and feel of the space, her values, and the essence of her business. Now her vision board hangs in her stunning studio! How's that for manifestation?!
Little Lane Studios blends Julie's background in teaching and education with her passions for artistic expression, nature, community, and designing beautiful spaces. The studio's classes and workshops encourage children's curiosity, creative spirit, and teamwork while they work together to complete a project. Julie approached building her business much like how she has her kids do project – she gathered a team of people together, she collaborated, and through a joint effort and shared vision, she brought the studio to life.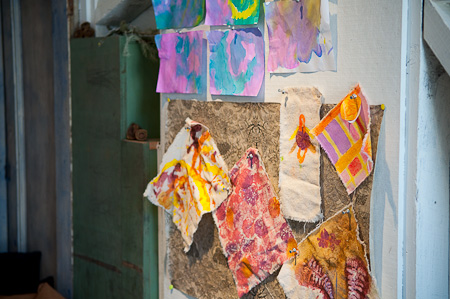 Classes range from mural making to print making, from gardens and botanicals to jewelry from natural materials. There's painting, collage, and more. You can even watch Julie on View From The Bay as she gives a demo on how to use citrus fruit to make colorful prints. So fun and simple to do!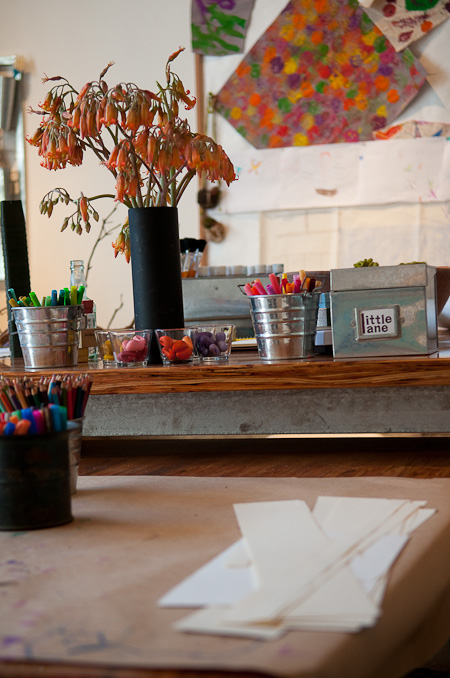 In Julie's vision of her space, one of the central images was a large wooden table that symbolized community. A place where people could come together to create and collaborate. Her gorgeous tables of recycled wood are certainly a focal point in the studio.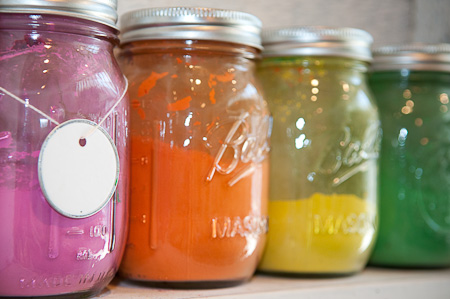 Every nook and cranny is decorated with colorful art supplies that the kids can use…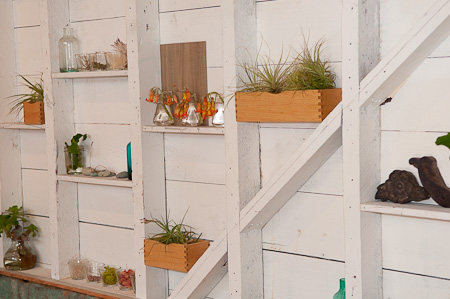 … or with tiny plants and flowers that brighten up the room.  Nature is definitely an important part of Little Lane Studios. Julie has a class starting August 9th called Adorning Nature and Ourselves that sounds lovely!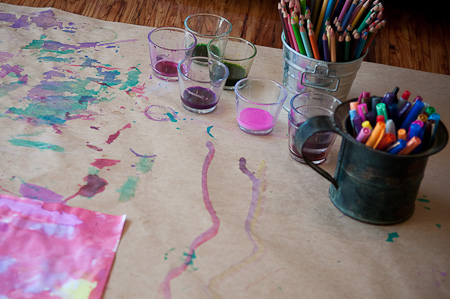 And you don't have to be a kid to enjoy Little Lane Studios. Julie offers other options for adults like a Wine Down & Relax evening where you can unwind and make art while sipping a glass of wine with friends. You can also talk to her about renting the space to host your own creative workshop. It's definitely a nurturing, inspiring, and cozy place to get your creativity on!
Thanks, Julie, for doing what you do! You are playing such an important role in these young children's lives. And by living your dream, you inspire other creative entrepreneurs to live theirs. Little Lane Studios is having a BIG impact!