Name: Jen Young
Business Name: Jennifer Marie Young
Website: https://jennifermarieyoung.com
Blog: https://jennifermarieyoung.com/musings
Instagram: @jenyoungdakini
Facebook: https://facebook.com/jenyoungdakini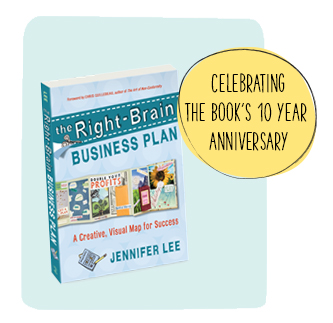 Note from Jenn: Our next "Where are they now?" RBBP Spotlight stars the wonderful Jen Young. Jen was a long-time cohort in my past mentorship program and I had the pleasure of also coaching her 1:1 then as well. Then in 2019 while I was in the DC area for my meditation teacher training opening ceremony, we finally got to meet in person!!! It's been inspiring to see Jen's journey from doing personal training to choosing to teach yoga full-time and how she's continuing to evolve her offerings. Make sure to check out her upcoming new book and classes shared at the end of the spotlight!
This is part of a series of "Where are they now?" RBBP Spotlight posts that will be shared throughout 2021 in celebration of the Right-Brain Business Plan book's 10th year anniversary.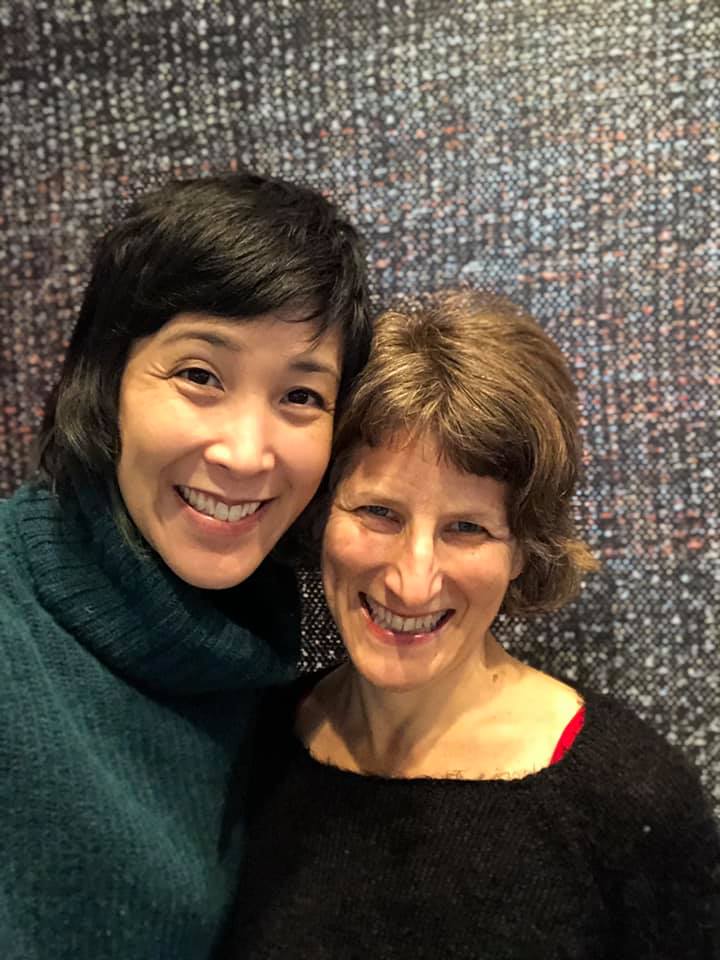 Jenn Lee and Jen Young in 2019 in the DC area

What is your business and what makes your business unique?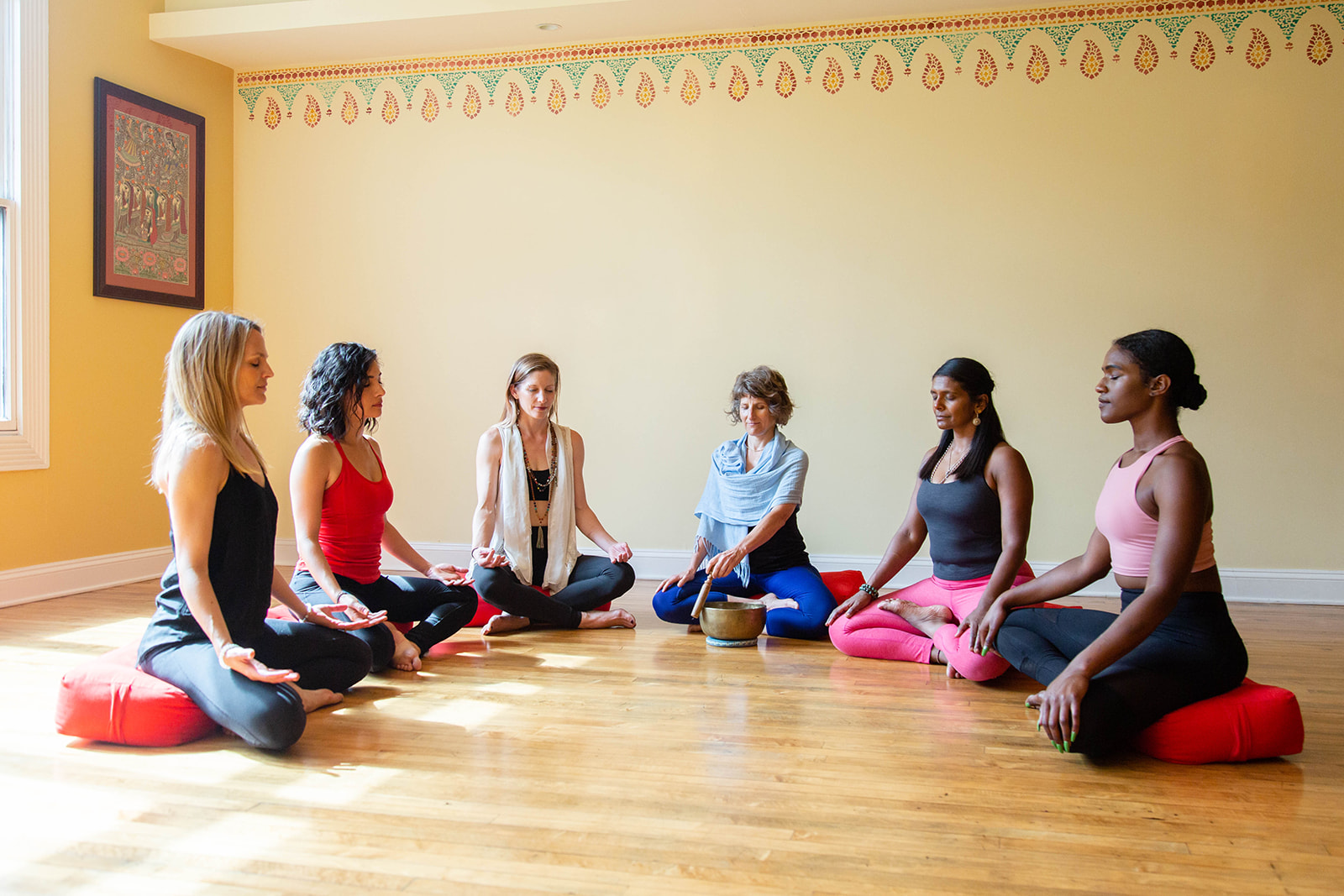 BYDC Shakti Circle
photo credit: Emily Belson Photography, https://emilybelson.com/
I'm Jennifer Marie Young. I'm a Somatic & Yoga Instructor, Medicine Carrier and Temple Artist. I recognize the body as a uniquely constituted temple, where the individual self and Divine Self unite. I love to empower change-makers to cultivate an intimate relationship with themselves, sustain their vitality and embody all they were born to become.
My clients and students appreciate my ability to pay close attention to both what is said and what is not said during our sessions. Through this intuitive communication, a personally curated experience unfolds. It thrills me to witness a client's face light up in amazement when they discover a gift, talent or ability they did not know they possessed.
How has the Right-Brain Business Plan® helped you? What is different for you and your business after approaching planning in a creative, visual way?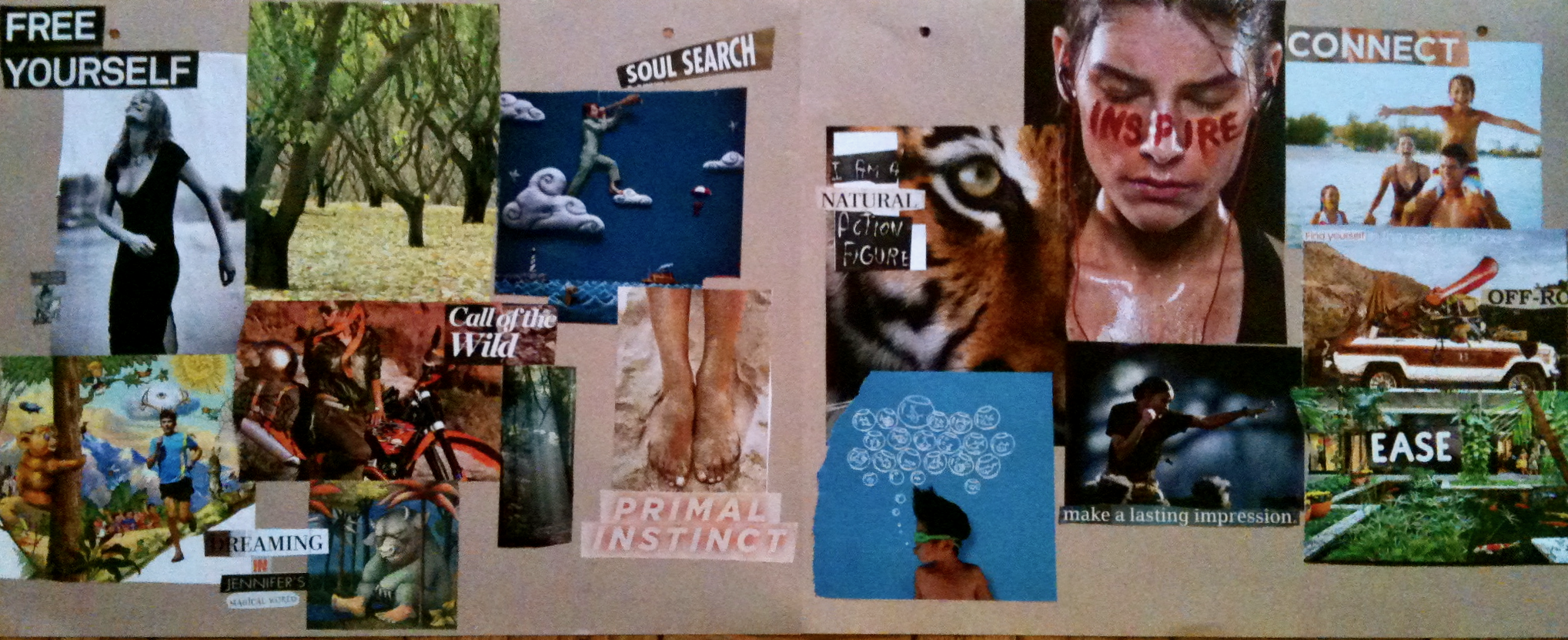 Jen's 2013 RBBP
I find that approaching a business plan the Right-Brain Business Plan (RBBP) way is the most practical. The facts and figures approach of traditional business plans has always felt nebulous. Numbers are intangible to my mind.
Images and metaphors, however, have amazing manifesting power for me. When I first created my RBBP Big Vision board in 2013, I may not have understood all the images I placed on it at the time. Over the years, I recognized that what was manifesting in my business and life corresponded to that board. My right brain seems to know what my business needs long before my left brain gets the message.
With each revision of my RBBP, I trust the guidance of my imagination more and more.
Tell us about your RBBPs through the years: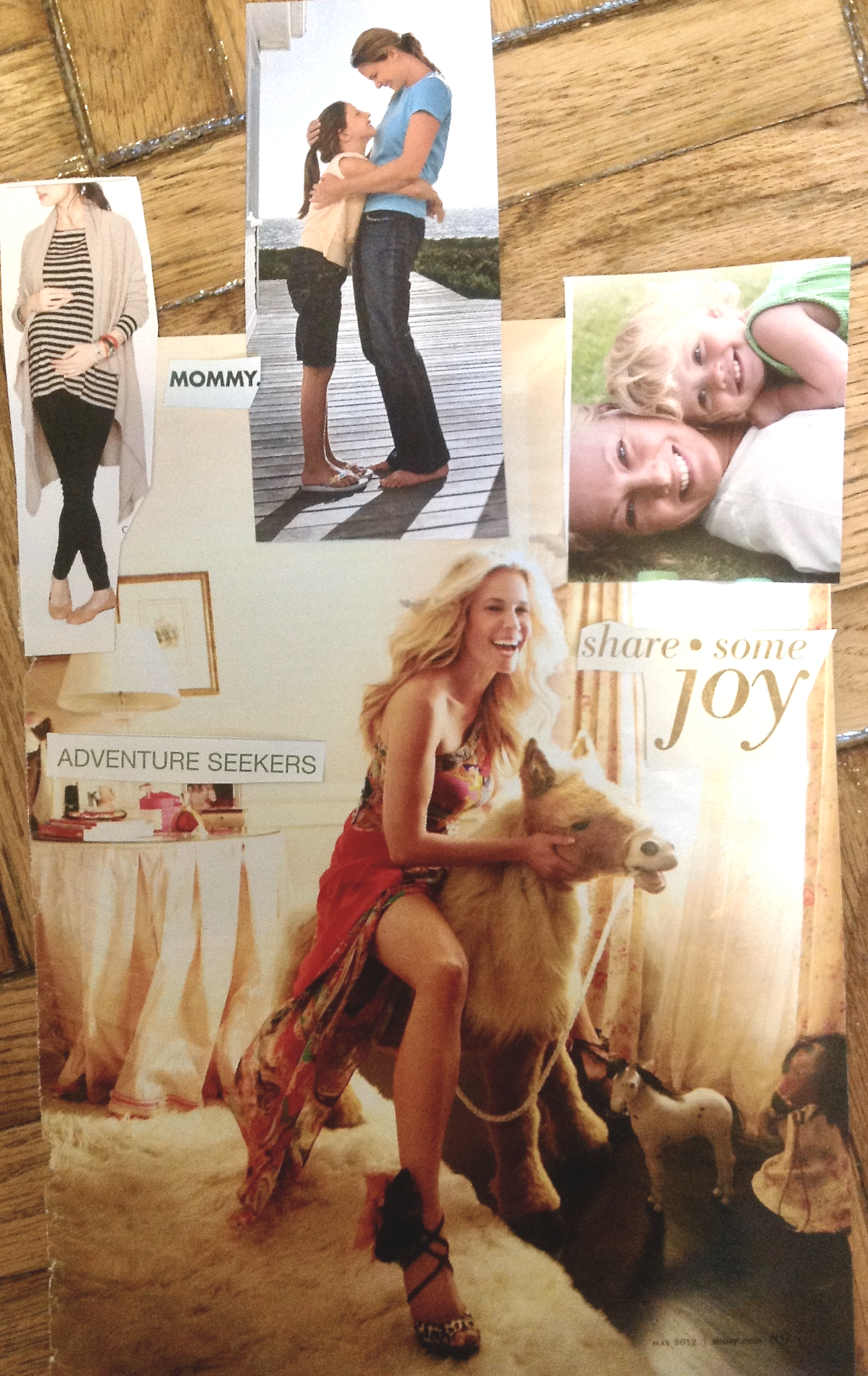 Jen's 2013 RBBP Perfect Customers
I discovered the Right-Brain Business Plan (RBBP) from Jennifer Lee's 2012 Video Summit. I felt excited about creating my first Right-Brain Business Plan and had so much fun working on it.
Over the years, I have been amazed at how my Right-Brain Business Plan has intuitively guided my business.
Not long after creating my Big Vision Board, I recognized that I no longer wanted to be a personal trainer and train people to "work out" in artificial environments. I was teaching yoga at one of the gyms I worked for. I looked out at the people in the weight room and felt my heart drop. I saw the woman in the upper left corner of my RBBP with the words "Free Yourself." I immediately decided to leave personal training and pursue teaching yoga full-time.
My right brain knew that I would receive a big lesson from nature about how media teaches us to loath our bodies, especially our bellies. In 2015, I created the 30-day Belly Love Challenge. "Listen to Your Gut" was right there on my RBBP.
My first Perfect Customer Portrait included affluent adventurous moms. When I looked at that portrait, I didn't feel that passionate. It simply reflected who my clients were at the time.
So I intuitively created a new Perfect Customer Portrait that I call "Creative Spiritual Warriors." Within a year of creating that portrait, I was teaching yoga to the very people my right brain revealed to me in that new Perfect Customer Portrait. I have witnessed these young change-makers blossom into community leaders who serve from a place of abundance rather than self-sacrifice and depletion. We have co-created the Bhakti Yoga DC Shakti Circle together. Some of these creative spiritual warriors have started their own circles.
The foundation of my RBBP supported the changes I needed to make in my business with the 2020 shutdown. "Dreaming in Jennifer's Magical World" showed up as a book I wrote called "Harnessing the Power of the Senses," which chronicles my spiritual journey during the 2020 shutdown.
Without my Right-Brain Business Plan, I don't know if I would still have a business at all. I may have become disgruntled, burned out, and resentful had my right brain not had a say in my business.
I look forward to what my right brain has in store for 2021.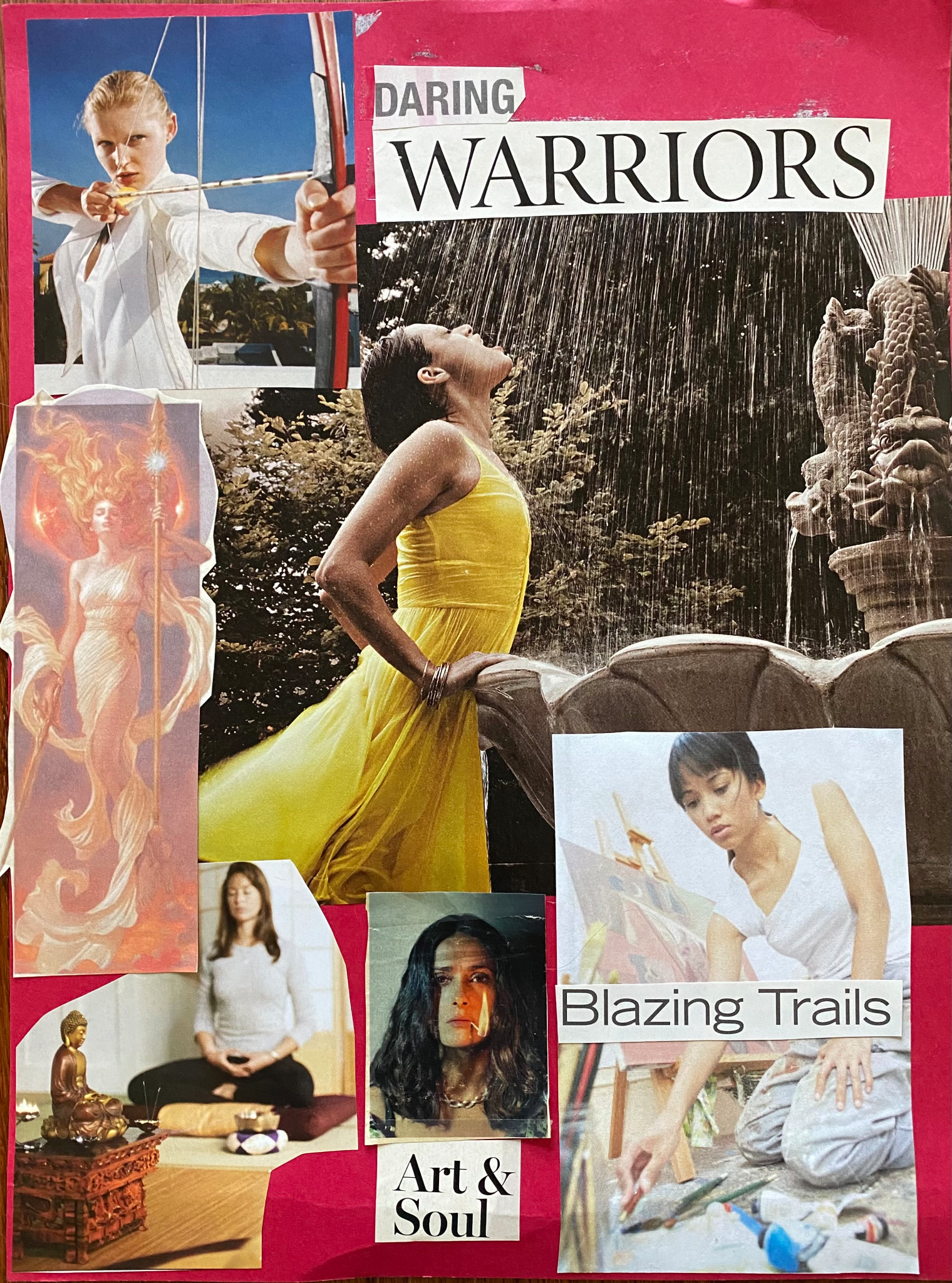 2021 RBBP Perfect Customers
What advice do you have for other creative entrepreneurs?
I would advise other creative entrepreneurs to get clear on whom you serve and why you want to serve them. Knowing WHO and WHY is magnetic.
Once I defined who my perfect customers are, they started to show up to my events and classes. Once I understood why I serve them, ideas for stand out offers began to flow.
I had to take some time and pay lots of attention to what showed up on my RBBP to find my who and why but it has made all the difference in honing in on my offerings recently.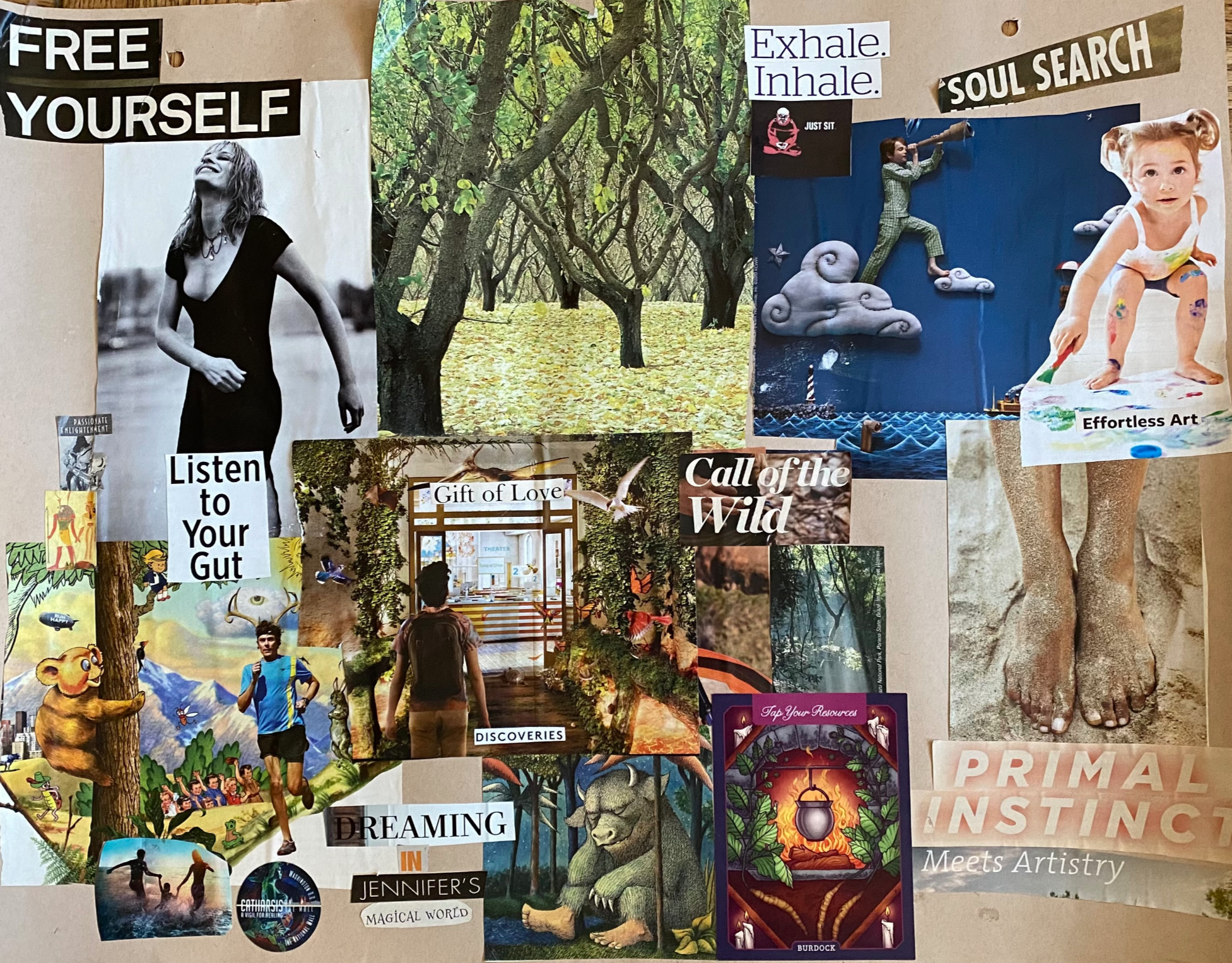 Jen's 2021 RBBP Big Vision
Check this out!
Jen's first book is coming out this spring! Harnessing the Power of the Senses accounts her 42-day exploration of sense appetites influence on the mind, perception and reality. Included in the book are instructions for practices to inhibit sense appetites for creativity and mental health. Visionary Artist, Summer Blake, illustrated the book.
In late 2020, Jen gave a webinar on the yoga practice of controlling the senses. Sign up to receive the webinar slides and audio and learn more about the book at https://jennifermarieyoung.com/the-book.
Jen will also be teaching in the FIFTH YEAR of Pull, Pen, Paint with Kiala Givehand and a host of other stellar guest teachers. Pull, Pen, Paint started the week of March 19th with the first of four VIRTUAL RETREAT style weekends. Registration is still open and will be ongoing through September. Jen will be guiding a ceremony during the next Pull, Pen, Paint retreat during the weekend of June 18-20.
This class is about learning to listen to your intuition more deeply by connecting to a long list of tools, techniques, and topics. We use tarot, oracle cards, astrology, numerology, poetry, painting, storytelling, signs, symbols, and systems to strengthen our inner wisdom. Kiala has brought together more than 30 teachers from all walks of life to share their love of journaling, creativity, divination, and self-exploration to uncover the answers that live inside of us.
You can learn more at http://bit.ly/ppp2021templearts.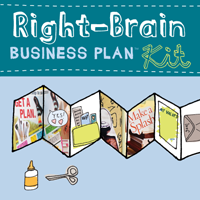 Want to create your own Right-Brain Business Plan®?
The Right-Brain Business Plan® Kit
includes supplies to make your own accordion book style visual business plan.