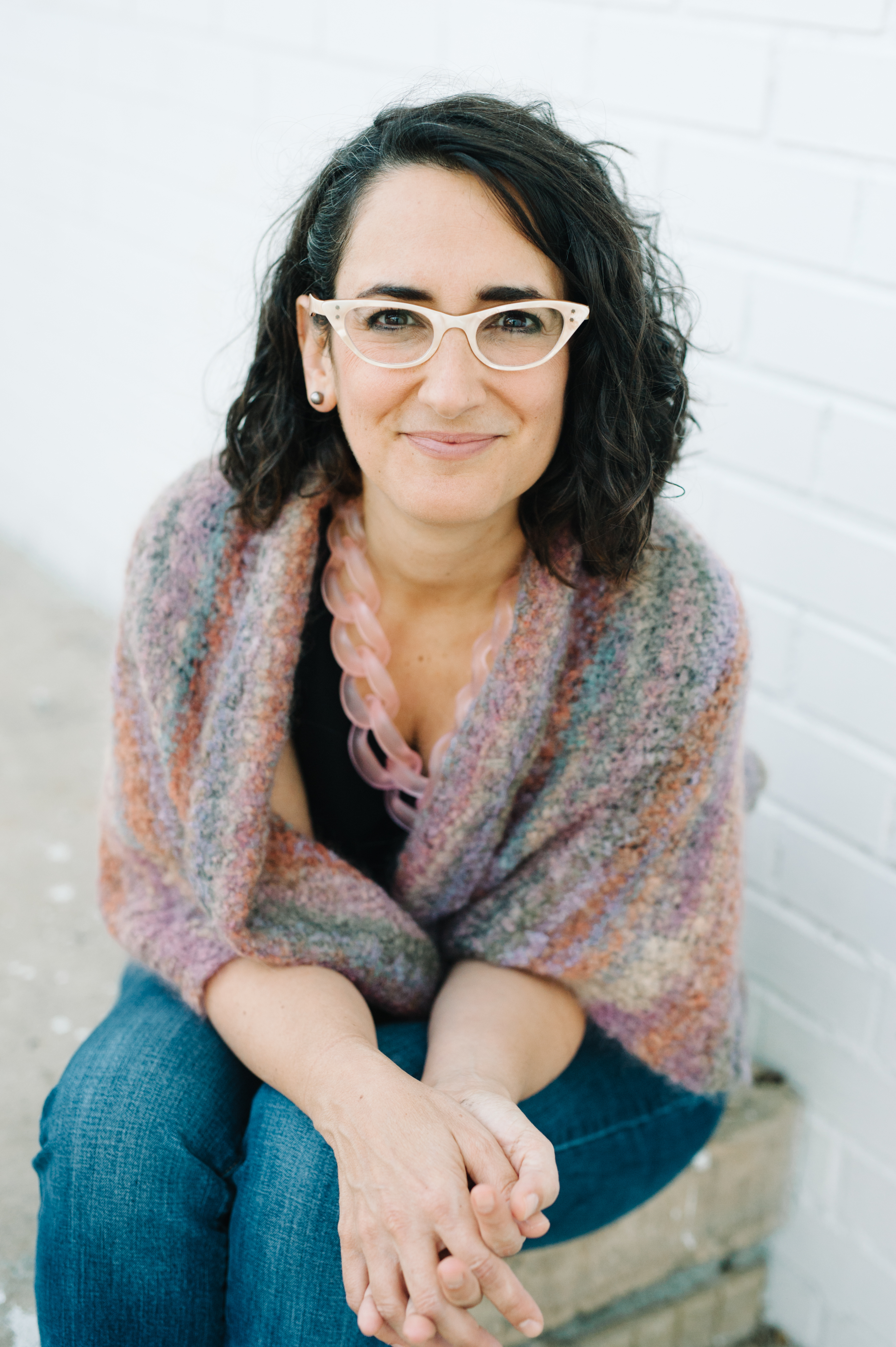 Name: Lauren Brownstein
Business Name: PITCH: Fundraising and Philanthropy Consulting
Website: http://pitchconsulting.com
Blog: http://pitchconsulting.com/blog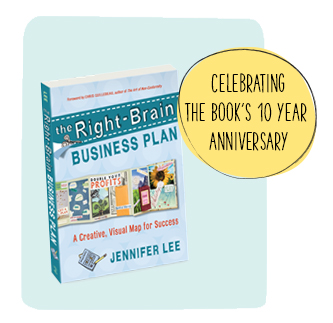 Note from Jenn: Our next "Where are they now?" RBBP Spotlight is on the inspiring Lauren Brownstein. I had the pleasure of meeting Lauren when I led a Dream Box Workshop back in 2009. That was a fun evening! I featured Lauren's incredibly creative paper plate mobile RBBP (one of my all time favorite formats!) in the RBBP book and I've loved seeing that Lauren has continued to make new RBBPs through the years to help her envision her goals for her business. For non-profits or fundraisers, make sure to check out Lauren's offer at the end of her spotlight! Enjoy!
This is part of a series of "Where are they now?" RBBP Spotlight posts that will be shared throughout 2021 in celebration of the Right-Brain Business Plan book's 10th year anniversary.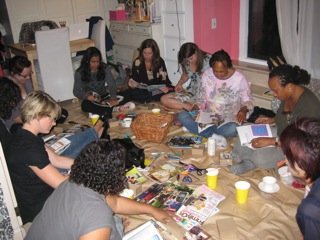 Jenn and Lauren got to meet at a 2009 Dream Box Workshop Jenn led in DC.

What is your business and what makes your business unique?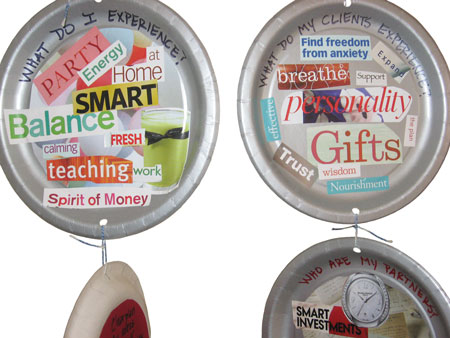 Lauren's paper plate mobile RBBP featured in the RBBP book.
PITCH: Fundraising and Philanthropy Consulting helps nonprofits work smarter and raise more philanthropic dollars, through strategies that help organizations stand out from the pack in a crowded fundraising marketplace. From grant writing to fundraising campaigns to board and staff training, PITCH works with nonprofits across the country and around the globe, with a particular specialization in foundation relations and in working with small to mid-sized nonprofits. PITCH's Small & Mighty Membership Program, designed for those smaller nonprofits, delivers a tightly curated set of fundraising and nonprofit management resources directly to its members' inboxes each month.
How has the Right-Brain Business Plan® helped you? What is different for you and your business after approaching planning in a creative, visual way?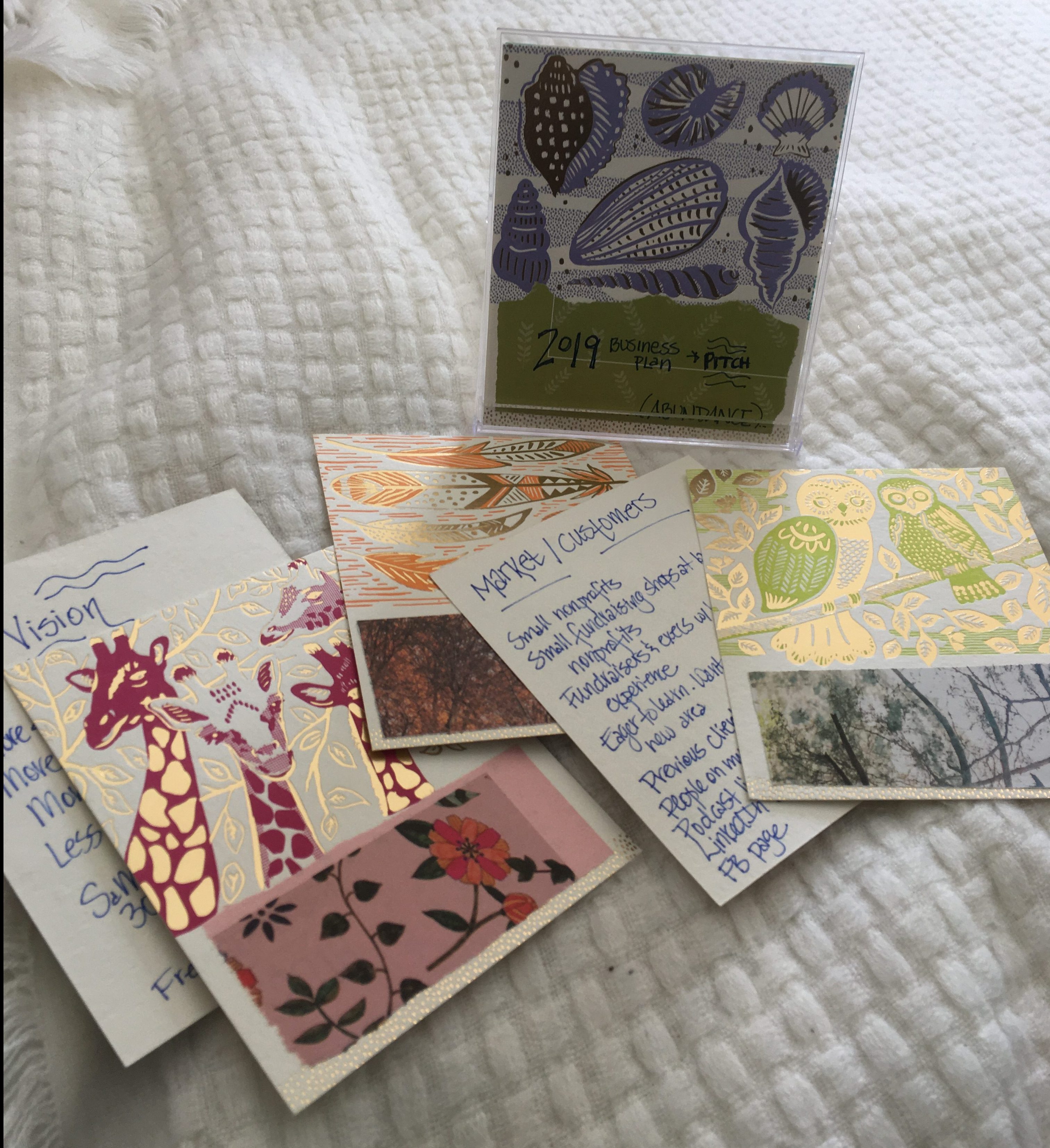 Lauren's RBBP evolving
The RBBP has helped me walk the talk. My company embraces a creative approach to grant writing and fundraising; in a highly competitive fundraising landscape, creativity helps organizations' fundraising communications stand out and remain memorable to potential donors. My RBBPs have helped me stay creatively ignited while reminding me of the innovation, playfulness, and personal touch that I bring to my work. My clients appreciate working with me because I am meticulous, focused, personable, and fun! My RBBP reminds me to stay true to my vision and values.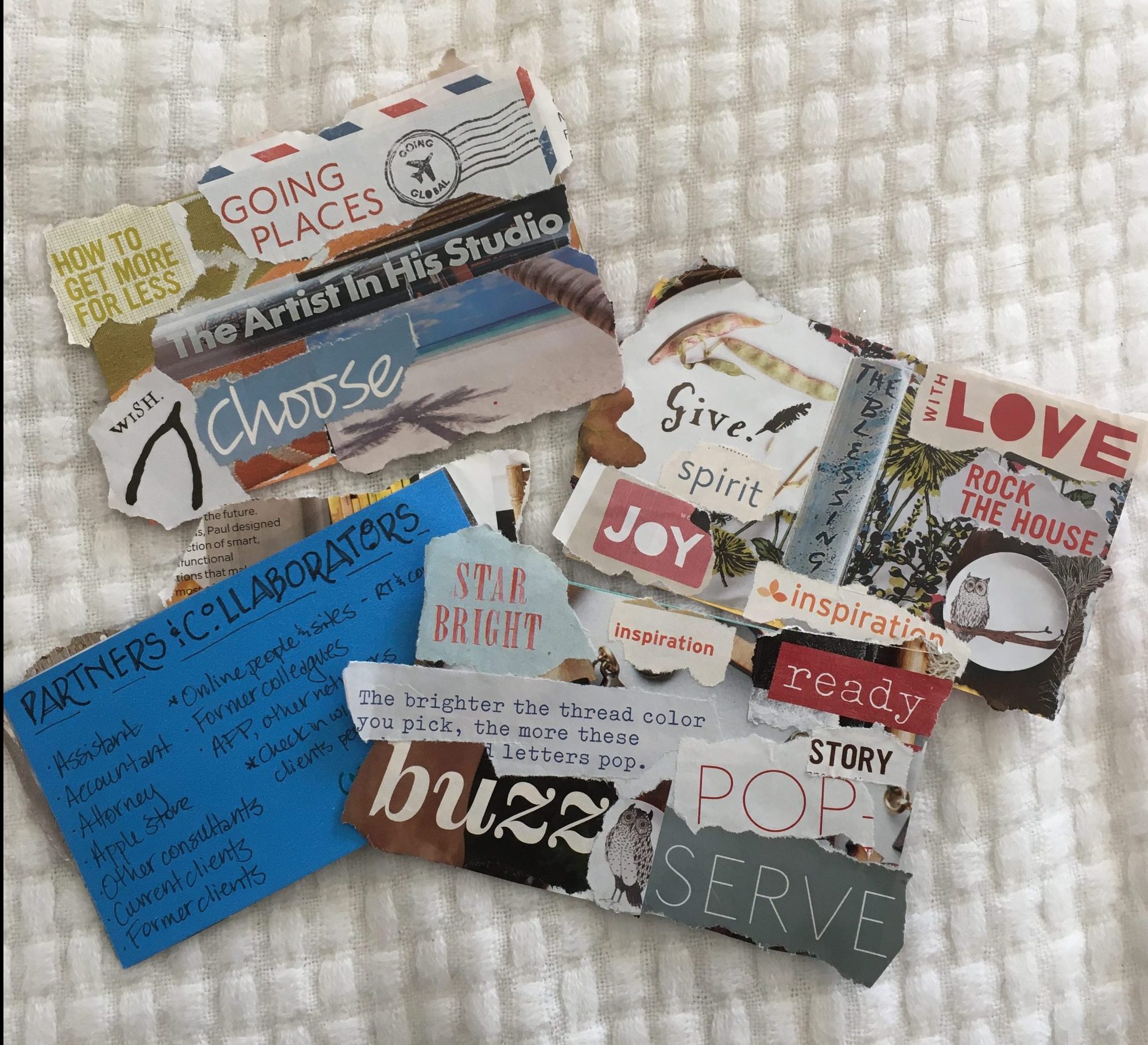 Lauren's RBBP
Tell us about your RBBPs through the years: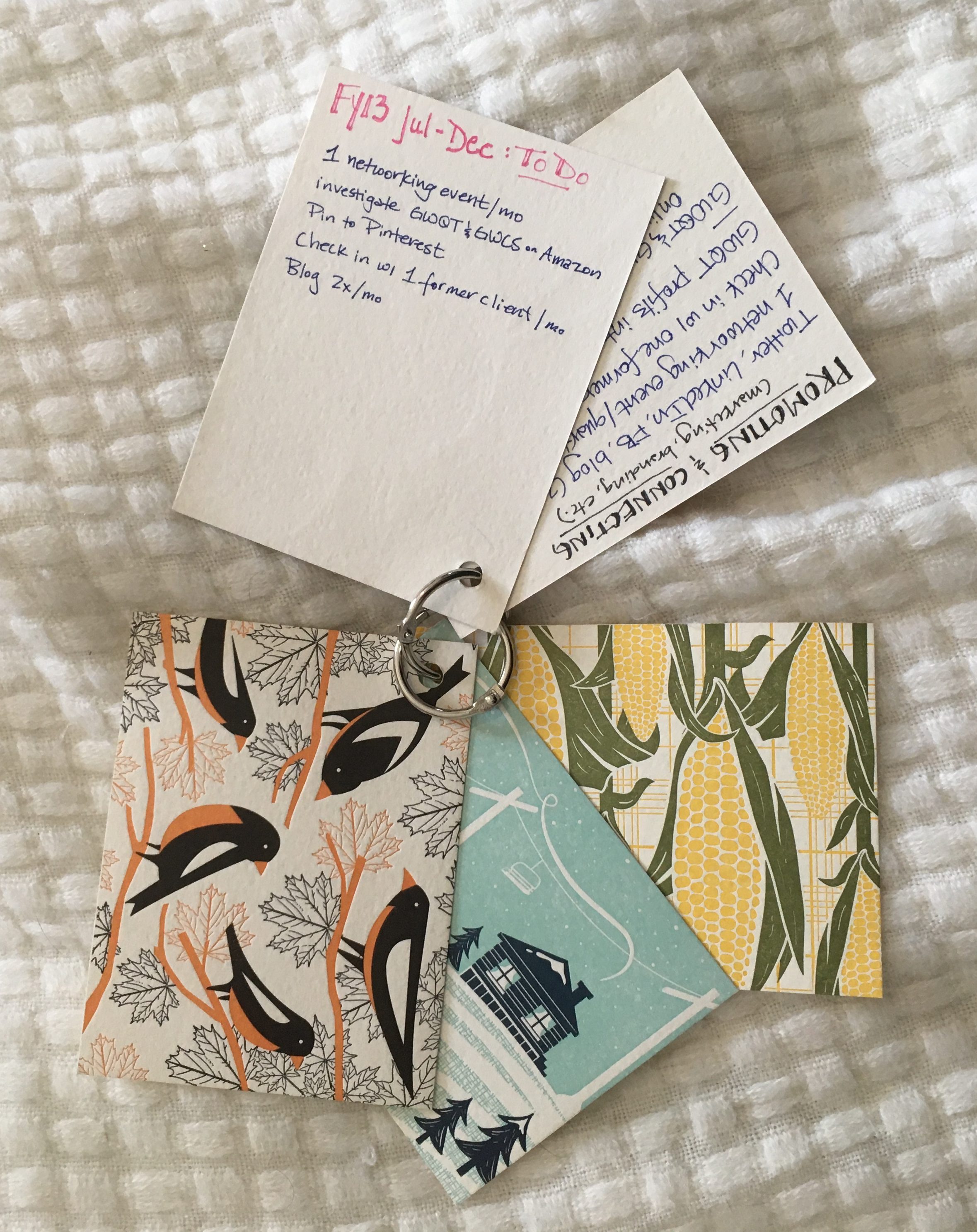 Lauren's updated RBBP on a loop.
I want my clients to raise more money with greater clarity and ease. I want them to feel taken care of, and also empowered. I want them to have fun with this work! These values always have been a part of the "vision" section of my RBBP – a powerful reminder for myself, each year. I've also outlined various revenue goals; not just how much money I want to bring in, but what I want my real hourly rate to be (how much I actually earn divided by how many hours I work). This helps me measure my progress towards my ultimate goal: work less and earn more! Some years I hit my annual goal, and some years I don't, but overall, through the 10 years I've been making RBBPs (and the 18 years I've had my consulting practice), I have been able to raise that real hourly rate. I also have consistently gotten feedback from clients that the kind of experience I want them to get is the kind of experience they are getting by working with me.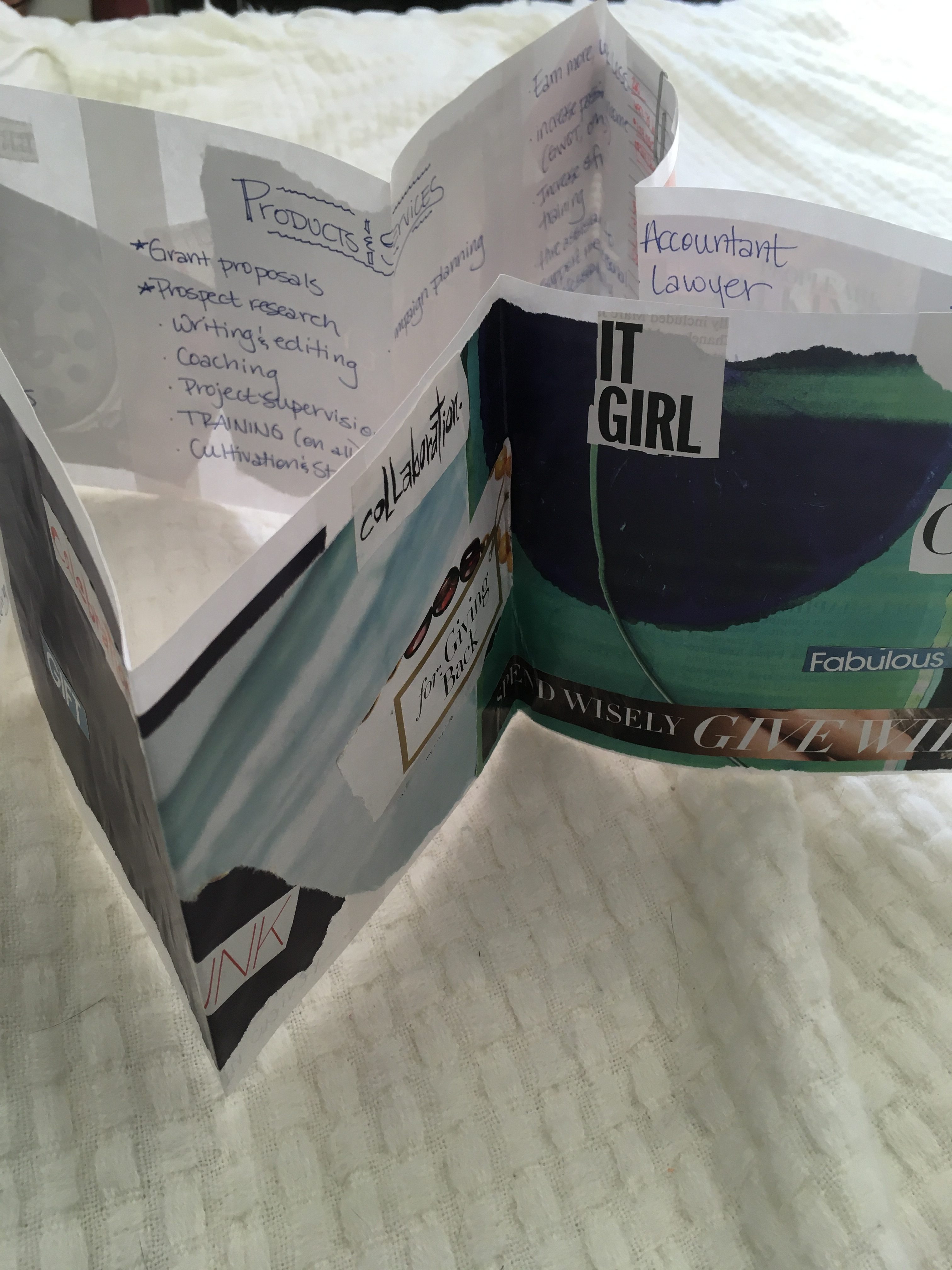 Folding RBBP
What advice do you have for other creative entrepreneurs?
Any entrepreneur can be a "creative entrepreneur," even if the work doesn't at first seem creative. Taking a creative approach will help you crystalize your vision and feel, even more strongly than you may already do, that you are really a part of your business, that your heart and soul is in it. Embrace that! It'll provide the motivation that helps you keep going when the going gets tough.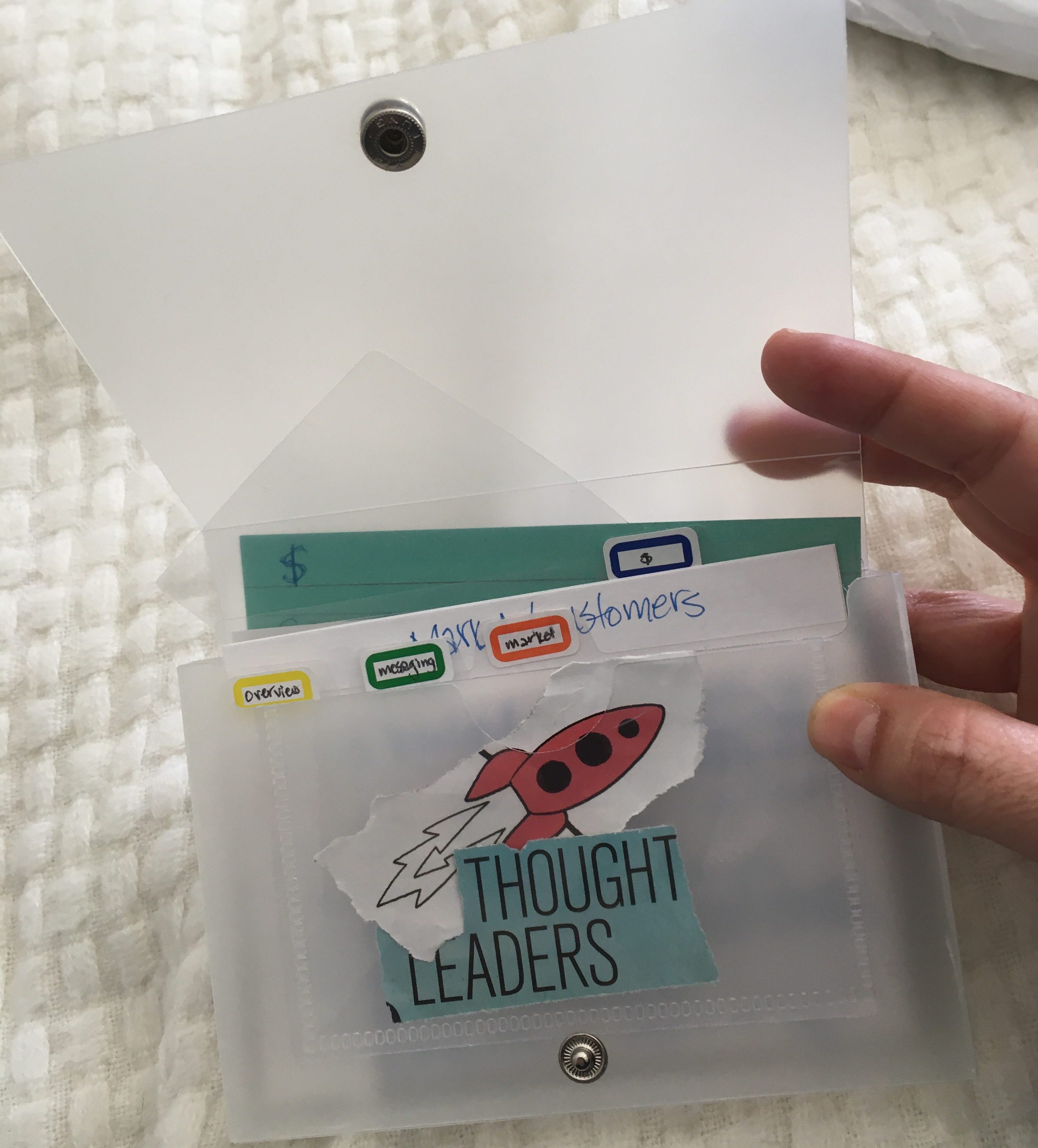 Lauren's RBBP cards
Check this out!
What if fundraising could be inspirational?
And creative?
And… fun?
What if you could approach your next grant proposal with confidence?
What if you could work smarter and achieve fundraising better results?
What if raising a fortune didn't cost you a fortune?
While there are plenty of fundraising resources out there to help you write grant proposals, find new donors, and stay on top of philanthropic trends… it's just way too much information for anyone to absorb. Some of what's out there is helpful. Some of it is mediocre. A lot of it is junk.
With the Small & Mighty Membership program, you won't have to sift through the clutter. Each month, you'll get short, actionable, results-oriented tools that have been road-tested over 25+ years of working with a vast array of nonprofits. All for the price of about two trips to Starbucks per month. More info at: https://pitchconsulting.com/product/small-mighty-membership/.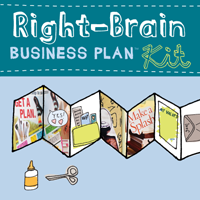 Want to create your own Right-Brain Business Plan®?
The Right-Brain Business Plan® Kit
includes supplies to make your own accordion book style visual business plan.