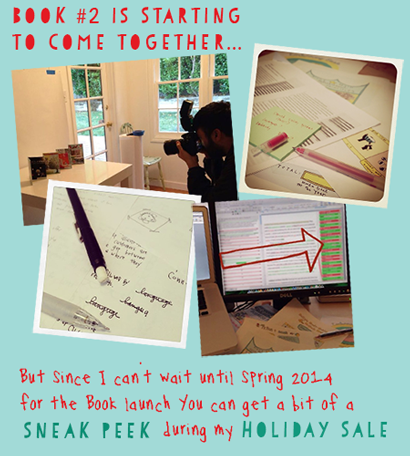 The past several weeks I've been busy finishing up final edits to my new book Building Your Business The Right-Brain Way and gathering all of the artwork and photos together. I'm getting excited about this follow-up to my first book and can't wait to tell you more in the coming months!
Book #2 launches in the Spring but since that feels a bit far away from now, I've cooked up a Holiday sneak peek gift for you to coincide with my annual Holiday Sale.
This is my way of giving you a taste of just some of the right-brain business building concepts that are included in the new book and helping you jumpstart getting more of your gifts out there in the world.
The Special Limited-Time-Only-Sneak Peek:

When you purchase any Holiday Sale item through December 8th (my most popular products are on sale up to 50% off) you'll automatically receive a special BONUS GIFT – my Product Development Playground Replay (valued at $97).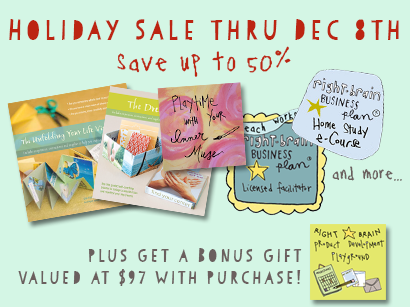 The Product Development Playground Replay is a raw, uncut recording of a live workshop where I let you in on how I created my digital and tangible products (including many of the ones on sale)! It also includes an insider's guide to tools, resources, and services that can help you finish, launch, and sell your products.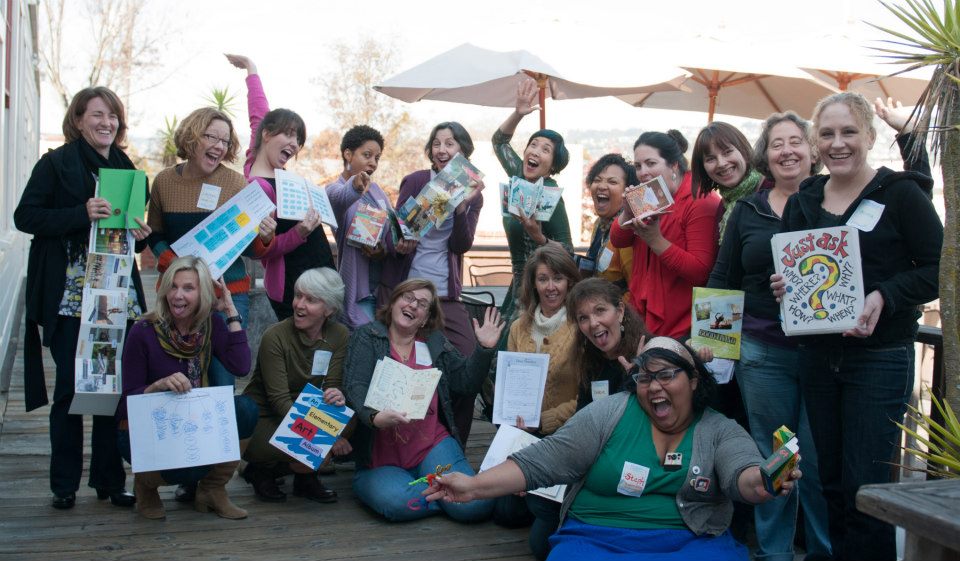 Now through December 8th, you can save between 15-50% on some of my most popular offerings including my kits, the 2013 Video Summit Booster Pass, the RBBP licensing program and UYLV licensing progam, and the RBBP Home Study (which is at it's most affordable price yet!). So grab that goodie you've been eyeing or get a gift for a cohort.
So to recap: When you purchase any Holiday Sale item not only will you save up to 50% off the regular price, you'll also get a valuable bonus gift!
For example, you can get my first book The Right-Brain Business Plan for just under $16 AND you'll get access to the day-long workshop on product development worth $97. Pretty sweet deal, right?
Make sure to act now – the sale and special book sneak-peek bonus gift ends on Sunday, December 8th 9pm PT! We have a limited supply of our tangible products (they make great gifts and if you order them now and are shipping within the U.S. they will get to you in time for Christmas).