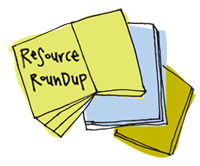 The Creativity World Forum happened earlier this week in Oklahoma during Global Entrepreneurship Week. I enjoyed watching their inspiring video above about the event.
Also as part of Global Entrepreneurship Week, President Obama proclaimed today as National Entrepreneurs' Day.
A fabulous post about changing your business to follow your spirit from the always wise and wonderful Goddess Leonie. Plus, she just launched her new 2011 Creating Your Goddess Year Workbook, Planner & Calendar. The 2010 one rocked and this one looks even more amazing.
I really loved Chris Guillebeau's post Who You Are and What They Say – if you're a creative entrepreneur blazing your own trail, you will love it, too.
Here's more creative inspiration from Jamie Ridler's post for entrepreneurial dreamers.
And, I'm excited to let you know that you can now pre-order my forthcoming book The Right-Brain Business Plan: A Creative, Visual Map for Success which will be published by New World Library in February 2011. Woohoo!