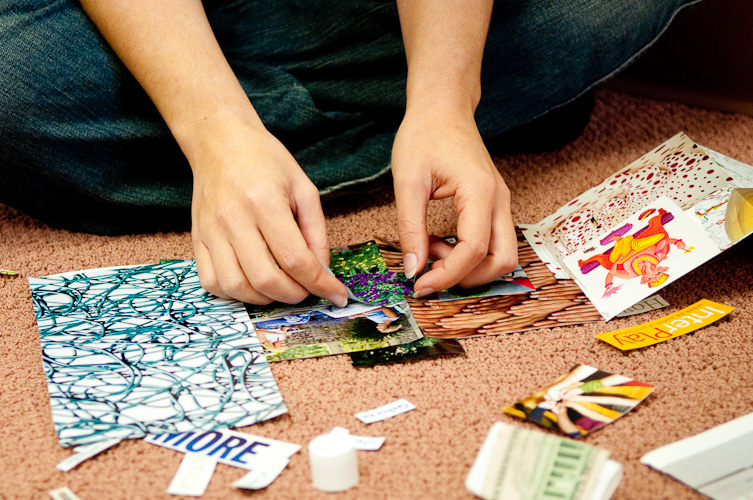 On Sunday a fabulous group of creative women entrepreneurs gathered for my Right-Brain Business Plan workshop in Oakland.  We had a fun day full of visioning, play, movement, collaging, sharing, planning and learning.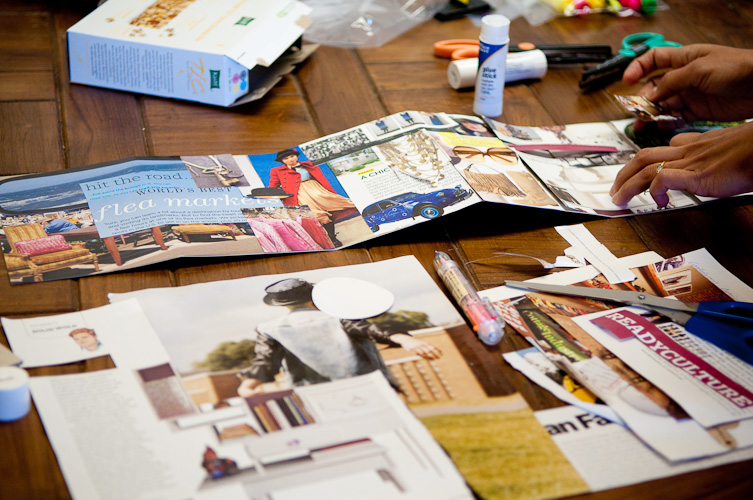 I was so inspired by all of the participant's creative visions for their business.  Most were expanding an existing business and finding ways to integrate their many passions and interests.  And some were looking for ways to transition into their idea full time.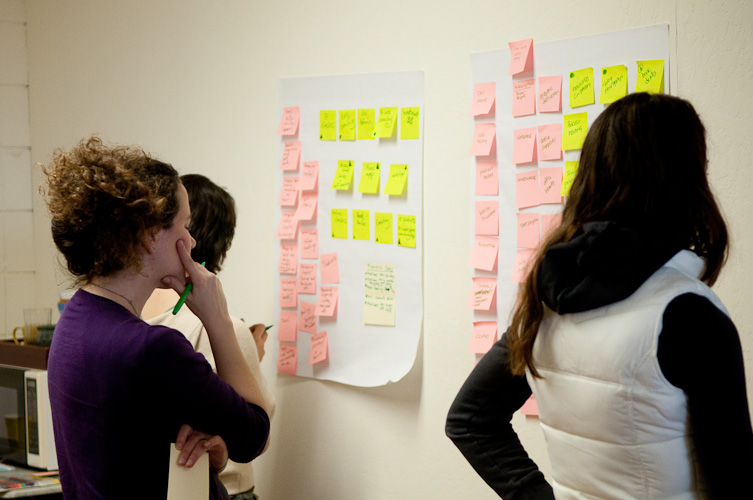 The Right-Brain Business Plan puts just as much importance on the "how" as the "what."  So when we started to dive into some of the left-brain details, we took a right-brain approach with visual Post-it Notes.  It made the planning much more accessible!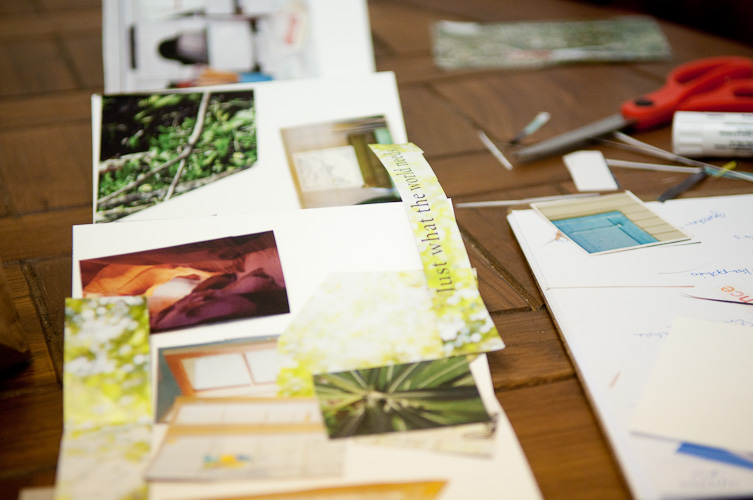 Unfortunately, one of the participants ended up getting sick and couldn't attend at the last minute.  Not wanting to miss out on the fun, though, she e-mailed to let me know that she had her Right-Brain Business Plan, stickers, magazines and glue nearby for some bedside-business planning :).
I love knowing that the this creative approach makes the planning process more fun.  And it's such a treat to see when people are so passionately connected with their work.  I look forward to seeing how each of these creative women's business vision unfolds.
Oh and, check out Muse Cube creator Gretchen Wegner's post about the workshop.  Thanks, Gretchen for leading us in some energizing movement exercises and for the much needed Muse Cube breaks.