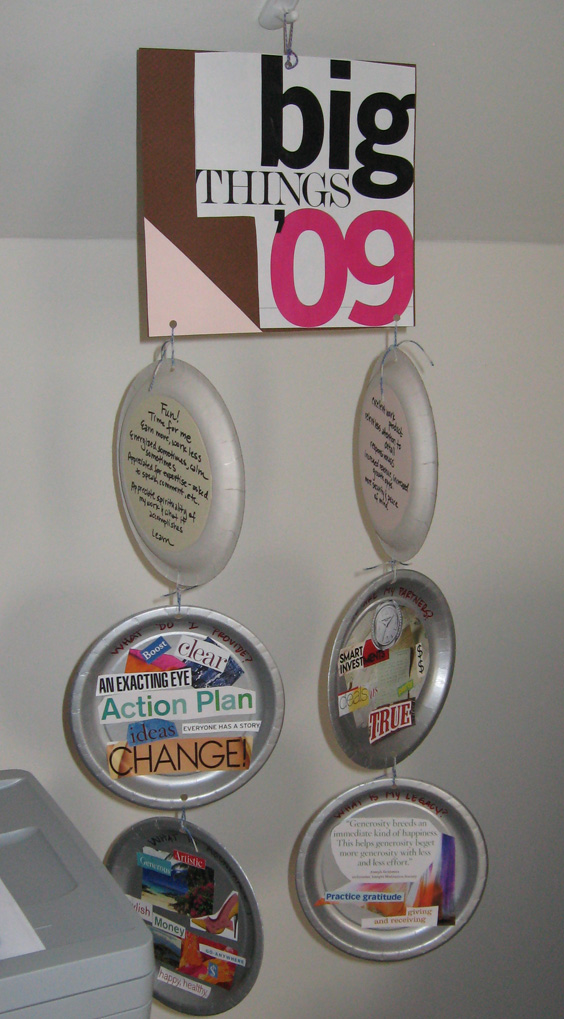 I simply love the creative spin fundraising and philanthropy consultant Lauren Brownstein of PITCH Consulting took with her Right-Brain Business Plan.
Lauren dished up her 2009 business goals in the form of a mobile made out of paper plates and string.  She collaged sections such as, "What do my clients experience?" and "Who are my business partners?" Then she wrote the details of her plan on the back of her collages, hole punched the plates, tied it all together and hung her masterpiece proudly on display.
With a mobile Right-Brain Business Plan, your goals will soar to new heights!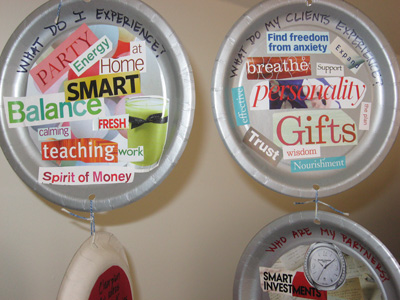 I'm thrilled to see the unique ways people have created their plans after reading my Right-Brain Business Plan e-book. If you'd like to have your Right-Brain Business Plan and business featured in my newsletter, blog and Facebook fan page please send me a photo with your contact info.