Get your MVP out there now!
Dear Creative, Heart-Centered Entrepreneur,
It breaks my heart when I see creative entrepreneurs who have lots of passion but are stuck or afraid of sharing their gifts in a bigger way. And with the unprecedented times we're in right now you may be experiencing some additional obstacles.
Have shelter-in-place measures impacted your ability to serve your clients and you're struggling to find new ways to do your work?
Or maybe you're just looking to get your first client but you're not sure what to even say about what you have to offer.
Perhaps you've already built a solid business but are hesitating to launch that next idea because you're waiting to get every single detail just right.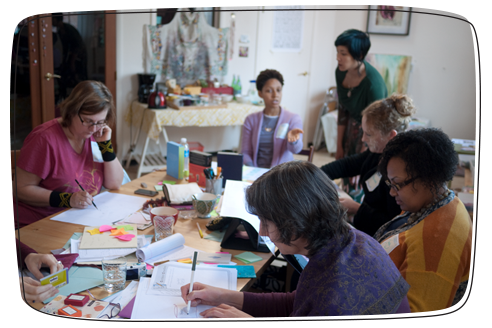 What I've found to be true in my own work and through coaching creatives just like you, is that when we simplify things, take small steps and let go of perfection, we're able to gain so much more momentum.
And that's what I'm wanting for you right now. For you to have more ease, opportunities for some moola to flow in, all while getting to serve your community and gain valuable insights.
Take a stand, attract your right peeps, and get a simple offer out there NOW
with the Offer Accelerator!
May 12th and 13th from 12noon – 1:30pm PDT,
Plus a follow-up action and accountability webinar and short-term Facebook group
You'll build your moola-making muscles and gain more confidence through small, do-able steps that are aligned with what's most important to you. Just think, you could have a very simple offer out there in just a week without overextending yourself! The key is keeping it small and simple.

I can't wait to work with you! Please read on for more details.
What This Is/Isn't | What You Get | FAQs | Meet Your Coach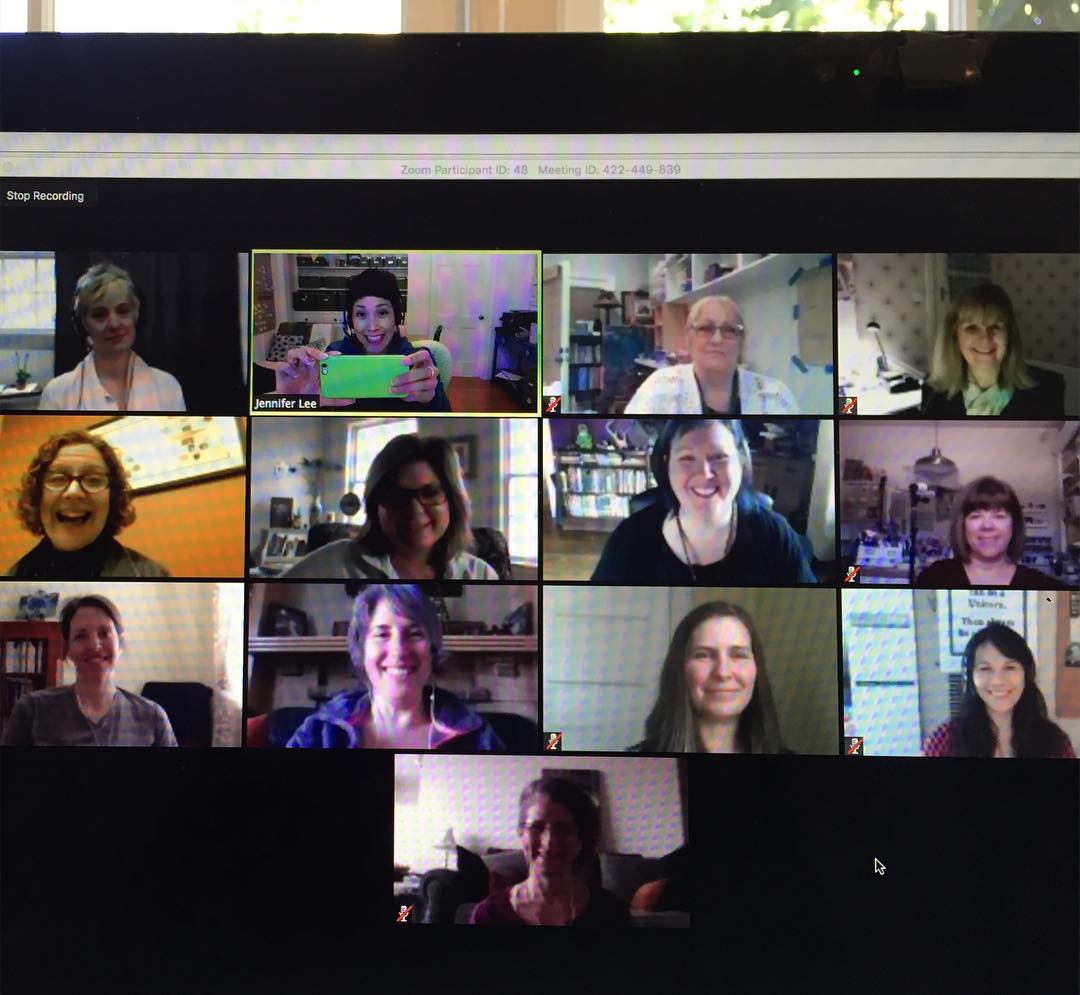 What this is and isn't
Here's what you can expect from this workshop:
This is NOT about your be-all, end-all "legacy" offer (you know the one that's in your BIG, BIG vision, that currently feels totally out of reach!). So, you can breathe a sigh of relief as you take the pressure off yourself to get everything figured out now. Whew!
Instead, this IS about creative license to get a simple beta-test service or Minimum Viable Product (MVP) out to your peeps right now without things needing to be perfect.
This is NOT about making a ton of money with a big launch.
Instead, this IS about learning nimble and innovative ways to bring in a quick infusion of some cash. Even just a small bump in income can create huge shifts in financial and energetic flow.
This is NOT about creating your brand or overall business plan.
Instead, this IS about helping you clarify what you're taking a stand for and how to transform those core messages into simple, authentic offers to test out without needing to have a big audience.
And this IS about learning tools and approaches that you can easily apply again and again whenever you want to create more forward movement in your business in a pinch.
Yes, the Big Vision takes time to build, but it's the small steps that will get you there. You can take those small steps more quickly than you think and, as a side benefit, the action will lead to more clarity around your overall plan.
This intensive will give you the jumpstart and guidance you need to move forward with more ease, even as we navigate the challenges of shelter-in-place.
The workshop and the accompanying support structures are focused in a short window of time to help you eliminate complexity and cut to the chase. Don't worry, though, your community and I will be there to support you so you don't have to face that challenge alone!
You'd be surprised by what you can get out there in 14 days or less!
No more waiting until you figure out your brand, get your beautiful website done, or find the perfect words to describe what you do.
Your time is NOW and we're here to give you the nudge you need!
What This Is/Isn't | What You Get | FAQs | Meet Your Coach

For one affordable price you'll get: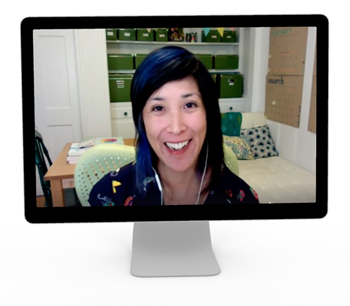 Live access to two 1.5 hour online video conferences led by Jenn plus real-time chat with other participants so you can share ideas and learn from each other (May 12th and 13th at 12noon – 1:30pm PDT)
Virtual breakout sessions to do the exercises in small groups with other participants (past attendees have said this was one of their favorite parts!)
An integration and accountability follow-up webinar facilitated by Jenn a week after the workshop, on Wednesday, May 20th from 12noon-1:30pm PDT
A short-term private Facebook group facilitated by Jenn just for Offer Accelerator participants from May 11th-May 24th. This is a focused, intentionally short-term group to enhance our interaction during the action-oriented time right before/during the workshop and right after our follow-up webinar. Having the group open only during this concentrated window of activity is extra incentive to make the most of the support and community while you can and to take action now! I'll be facilitating the group and there to offer feedback and encouragement. You will have the opportunity for more structured ongoing support with me if you choose.
Access to the workshop and follow-up webinar recordings through Sunday, May 31st so that you can refer back to the teachings and exercises if you missed it live
Downloadable chat transcripts so you can refer back to the juicy conversation with other participants and see their suggestions, feedback and resources
Downloadable play sheets to help you articulate your message and offer visually
Join the Intensive for only $37! I'm keeping it super-affordable to help folks in our creative community who are feeling the financial impacts of sheltering-in-place.
Recap of Dates/Times
Use this time converter if you're not sure what time that is in your location.
Tuesday, May 12th and Wednesday, May 13th from 12noon-1:30pm PDT: Two 1.5-Hour Intensives that build on each other
Wednesday, May 20th from 12noon-1:30pm PDT: Follow-up Webinar for integration and accountability
Monday, May 11th – Sunday, May 24th: Short-Term Facebook Group facilitated by Jenn

Buzz from the last time we ran the Offer Accelerator:
"Thank you for this webinar experience! It has been EXTREMELY BENEFICIAL to me. I have been stuck in many ways for some time and while I have been working hard toward my goals, something seems to have unlocked during this webinar, so thank you thank you THANK YOU for hosting it."
"I right sized my offer today very thankful for this loving nudge to not procrastinate :)!!!!"
"I really enjoyed this – thank you! I've at least got as far as offering something to my database, instead of worrying about whether it was right/enough/ok etc."
"Thanks for this nudge to get out there in the world. I made several phone calls and sent some emails to potential clients who were interested in more information."
"Oh my goodness. Little did I know what an amazing journey these 10 days were going to be. (Actually, I did know – it's why I chose to jump in :))"
"great simulcast today! my first step is to figure out exactly what goes into my offer, using existing content and how i want to deliver it."
"I learned to keep asking how to make my offer more simple and not to worry if it's not perfect. I now know what my offer is (more or less) now that I've simplified it. I have also figured out a simple way to deliver it. I hope to have the actual product page for the offer set up in the next 24 hours and have the actual content ready by end of the week."
"The simulcast was inspiring. I'll have a group coaching event published by Wednesday!"
What This Is/Isn't | What You Get | FAQs | Meet Your Coach
Frequently Asked Questions
How will the Intensive work?
There will be two live 1.5 hour Zoom sessions that will build on each other. You'll receive handouts via email to use during the sessions.
We'll gather for 1.5 hours on Tuesday, May 12th starting at 12noon PDT on Zoom and I'll offer some teaching and coaching, plus we'll have exercises to work through in live breakout sessions so you can get real-time feedback from your fellow creatives. The beauty of being together live is that you can source so much wisdom, perspective and encouragement from the group.
You'll have some homework to do before we hop on Zoom again the next day Wednesday, May 13th at 12noon PDT. We'll follow a similar format of teaching, coaching and breakout sessions to help you work through the remainder of the exercises.
You can use the Facebook group for accountability and feedback as you work on your MVP.
We'll gather again on Zoom on Wednesday, May 20th for a follow-up integration and accountability webinar. This is your chance to get laser coaching from me to help you get your simple offer out there.
If you can't join us live or you want to revisit parts of the workshop, you'll have access to the video recordings through Sunday, May 31st.
I'll be facilitating the FB group through May 24th when we will close the group and bring the intensive to completion as we celebrate your MVPs being out there in the world!
What do I need to participate in the intensive?
Technical requirements: A computer, reliable Internet access, Zoom, Facebook, and the ability to watch online videos. Make sure you have the latest version of Zoom. You can also participate in the webinar including chat via your mobile device like an iPhone or iPad. We highly recommend checking out our special Zoom Help Page to prepare for the session or to help troubleshoot during the webinar.
Supplies: We'll be doing some creative activities, so here are the basic types of supplies you might use – paper, pens/markers, magazines, scissors, glue, sticky notes, but you're encouraged to use whatever materials that inspire you!
An open mind and willingness to have fun!
Why are the Facebook group and recordings only available for a short time?
The focus of this workshop is to help accelerate action. Think about how many times you've signed up for something and then peter out because you say to yourself, I can always go back to the materials later (and then never do – it's okay, we get it… it happens!). Typically procrastination, overthinking, perfectionism, the urge to do more research and the like are what prevent creatives from getting their work out there. The time-limitation of this support structure helps you to cut to the chase.
We also find that when un-facilitated Facebook groups sit around, they lose steam and eventually become an unintentional dumping ground for promotional posts. We'd rather that you get a burst of laser-focused support and really milk your intensive 2-week experience with us. If you do want longer-term guidance and support, we'll share opportunities to get ongoing coaching and accountability to help you with your overall business growth.
What's the bundle option with both the Offer Accelerator and the Product Development Home Study?
We heard from some folks who were bummed to have missed the special sale on the Product Development Home Study in April, so we're making it available bundled with the Offer Accelerator Intensive for a great value through May 14th. You'll save $137 when you buy them together. Even if you can't participate live in the Offer Accelerator before those materials expire on May 31st, it's still a fantastic deal to purchase the bundle anyway to get your lifetime access to the Product Development Home Study.
The Product Development Home Study is a helpful complement to the Offer Accelerator. During the Offer Accelerator I might point you to particular sections of the PDHS depending on what your MVP is, so it can be a valuable reference during the 2-week Intensive and after when you're working on your next products or offerings.
You can find out more about the Product Development Home Study here.
Will you be offering this workshop again?
I don't know if we'll offer this again, and if we do, it may not be at this good of a rate. So, now's the time! Even if you can't make it to the live workshops, you'll still have several days to get up to speed and get support.
What if I can no longer participate in the Intensive and need to cancel?
The Intensive registration fees are non refundable.
Who can I contact if I have more questions?
Please e-mail your questions to info @ artizencoaching.com and we'll get back to you soon!

What This Is/Isn't | What You Get | FAQs | Meet Your Coach
Jennifer Lee
Workshop Creator and Facilitator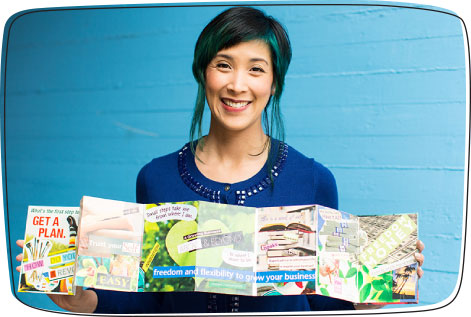 Jennifer Lee, CPCC, PCC, MA, is the founder of Artizen Coaching® and the author of Building Your Business the Right-Brain Way and the bestseller The Right-Brain Business Plan, which has helped tens of thousands of entrepreneurs around the world launch their creative businesses.
After spending 10 years climbing the corporate ladder and getting tired of living her dream "on-the-side," she took the leap to pursue her passions full-time. Jennifer has been featured in The Wall Street Journal, U.S. News & World Report, Entrepreneur, Whole Living, Family Circle, Cloth Paper Scissors Studios, and Choice magazines, numerous radio shows, and on ABC7 TV and partnered with Levenger to develop the Right-Brain Business Plan® Circa® Notebook.
She received her coaching certification and leadership training through the prestigious Coaches Training Institute.
She is also a certified yoga instructor, a certified Expressive Arts Facilitator, a certified meditation teacher, and holds a B.A. in Communication Studies from UCLA and an M.A. in Communication Management from USC.
She lives in the San Francisco Bay Area with her creative, rather left-brain husband, and their sweet husky-lab mix.