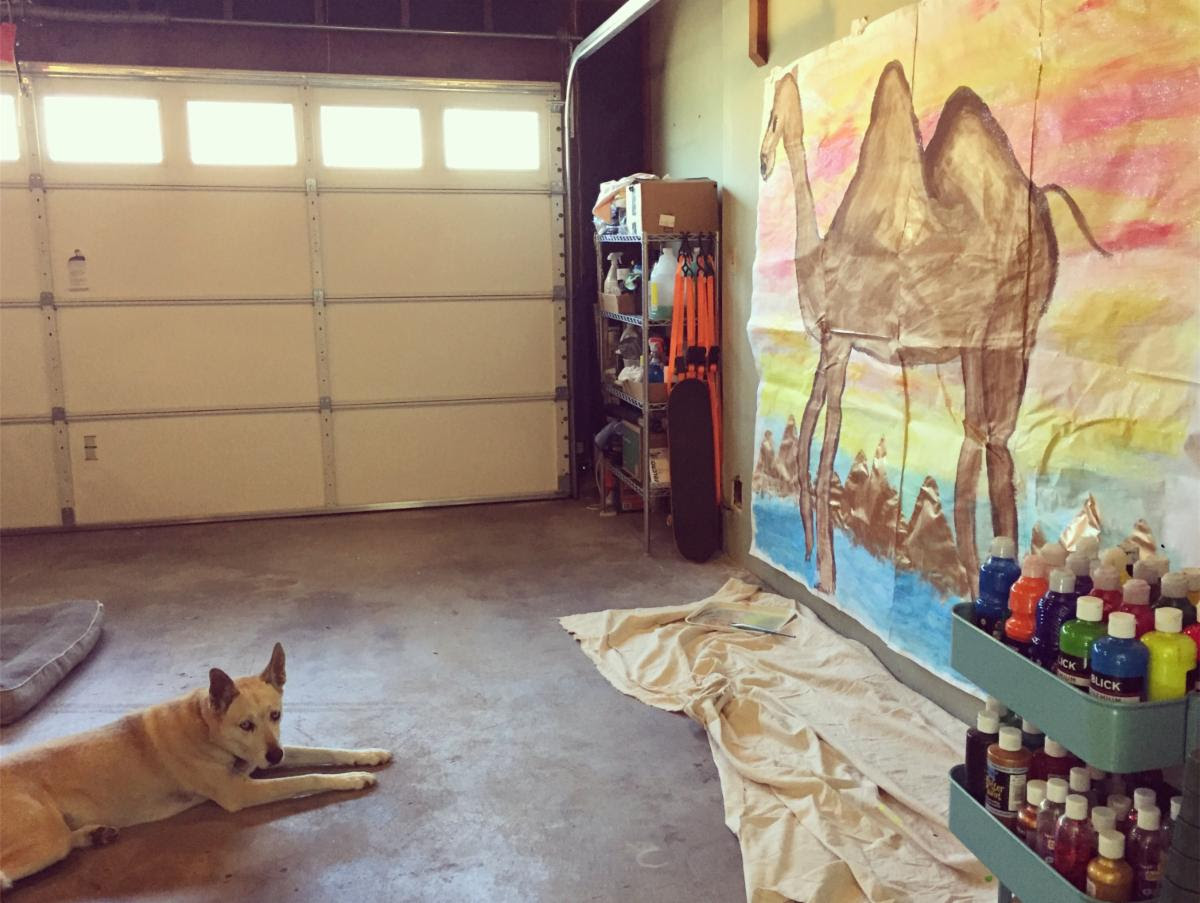 When I found out that a law firm bought the building my studio was in and I had 30 days to move out, I was devastated. My studio had been my safe haven for the past two and a half years – especially during this recent period of transition and loss.
I'm sure you've experienced curve balls like that in your life and business. While they can be disappointing and disorienting at first, if you let them, they can also be opportunities to see things in a new light. As Project Runway's Tim Gunn says, "Make it work!"
Maybe you had to take a temporary job to pay the bills. Or maybe your biggest supplier stopped selling the materials you need for your best-selling product. Or perhaps you're being forced to use a new system because your current one use is no longer compatible with your other essential tools.
Rather than fixate on the frustrating aspects, find ways to move on and make it work for you. Here are the steps I've been taking to move through this latest transition:
Bring closure. I knew it was important for me to acknowledge the loss of my studio before I could move on. Before I turned in my keys, I spent my last afternoon there journaling, meditating, and leading myself through a gratitude ritual as I touched each wall, thanking them for holding sacred space and recounting the marvelous transformation that happened for me and my clients in every nook and cranny. During my reflection I realized that the biggest gift this studio gave me was a strengthened creative practice (which I can take with me anywhere).
Make it work. Get innovative as you work within your new limitations. What are alternative solutions? Think out of the box as you brainstorm. Perhaps the new options aren't ideal, but if you make sure your basic needs met you'll be just fine. My absolute must-have was a large empty wall somewhere where I could paint big – and thankfully there is one in my garage.
Find the silver linings. At first I was so bummed by the lack of good lighting in my make-shift studio not to mention that I'm surrounded by unattractive boxes and random, extraneous stuff. However, the more I started to look for the positive, I realized how convenient it is not having a commute (even if it was only 5 min before!), and how awesome it is to pop into the garage even for just a few minutes of painting. Also, because the surroundings aren't as beautiful, I have full permission to get super messy. It's okay if I get paint on the walls or the floor (whereas I worried about that at my rented space). Now I feel even more liberated! What positive surprises can you identify in your new situation? Identify at least 3 things that you can be grateful for.
Open up to new possibilities. For the near future, I'm going to keep things simple and just stay put for now. But I'm also letting myself dream about what it would be like to have an art shed or maybe even add a studio on to our house at some point. When you have to make a change, suddenly so many other options are possible! What can you open yourself up to?
Is there something in your life or business that you're being forced to change? How can you make it work? I'd love to hear!