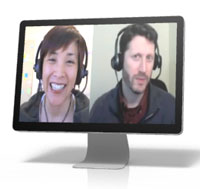 If you participated in this year's Right-Brainers in Business Video Summit you most likely experienced the wisdom of one of my guest speakers Mark Silver of Heart of Business. And, if you don't know Mark yet, you're in for a treat!
Mark's work speaks to me at a soul level. He simplifies the nuts and bolts of business in a way that resonates with my right-brain creative and spiritual side, which is why, I think you'll get a lot from his teachings around Sacred Selling.
On Tuesday, August 21st, you can join Mark and me for a live, interactive video class where we'll be discussing how you can keep your best clients from slipping through your fingers.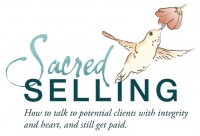 Mark's Sacred Selling materials have been quite beneficial to my business and we'll share some real-life examples of how I've put his teachings into practice.
Grab your virtual seat for this no-cost live video class on Sacred Selling and learn from one of the most down-to-earth, authentic, and effective teachers that I know.
We look forward to seeing you there!