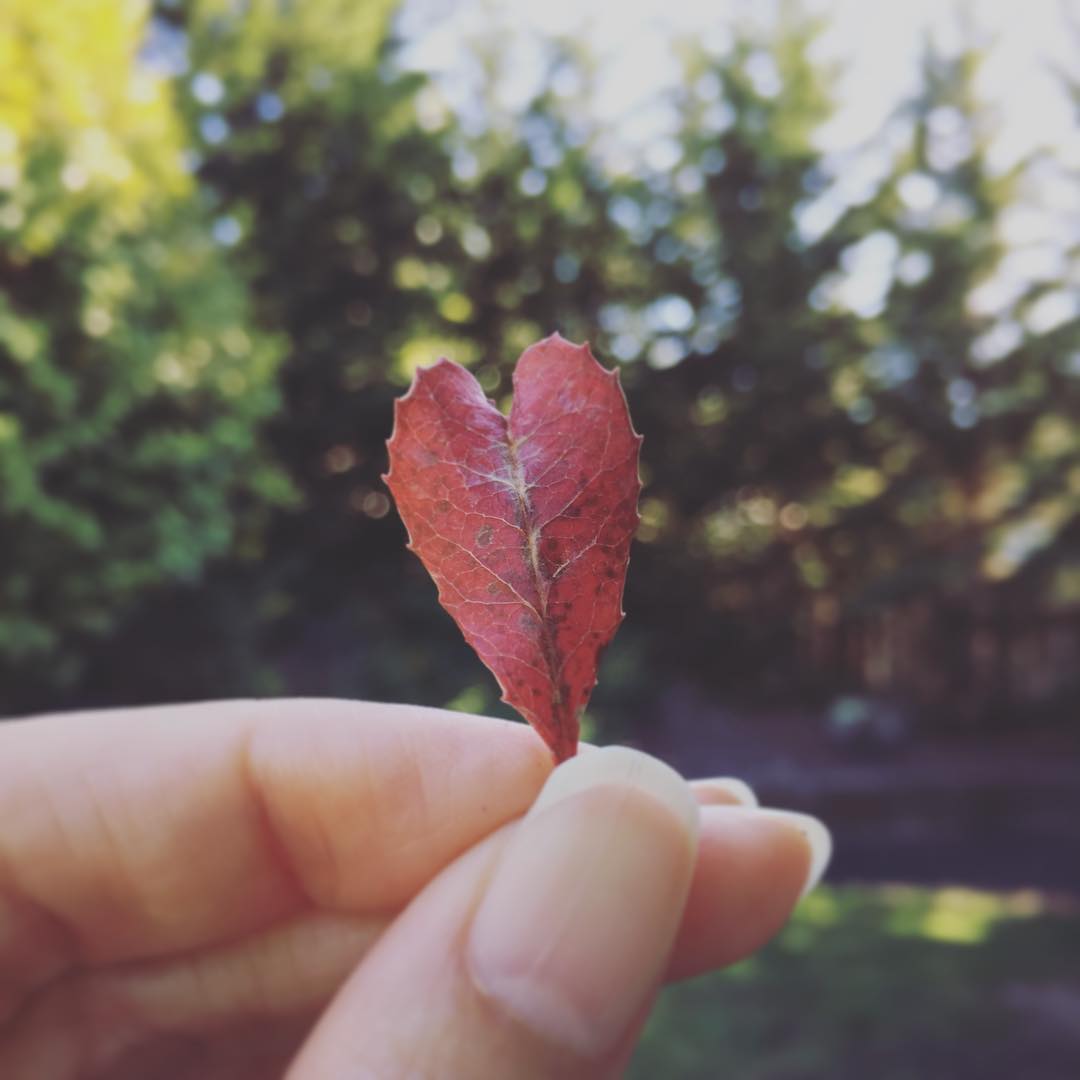 With Valentine's Day less than a week away, love is in the air.
If you're a creative entrepreneur, your business was probably born out of a passion. But if you've been at it for a while, it's possible to occasionally lose that special spark, especially if you're caught up in the day-to-day minutiae of running the business.
If you have lost the spark, how can you re-ignite it?
This year I'll be celebrating my 10th year of being full-time in my own business. So you can bet there have been lots of ups and downs along the way. And yes there have been moments of wanting to throw in the towel when I let myself get overwhelmed our out of touch.
Last year was the start of a transition to re-evaluate what I love and what's working (and what I don't love and what's not working). This ongoing exploration is helping me fall back in love with my business in a whole new way. I'm appreciating what is already there and being open to what is unfolding, like the new energy from my recent in-person retreat.
Here are some tips to help you fall in love with your business all over again:
Be willing to take risks and be vulnerable. Perhaps it's saying YES to an opportunity that fell into your lap even though it scares the bejeezus outta ya. Maybe it's investing in a program where you can have a safe space to work through some challenges you're facing in your life or business. For me it was getting the keys to my studio space 1 year ago this month. I didn't quite know how it would all fit together (and I'm still figuring it out) AND I trusted that the space was part of my path right now.
Have tough conversations and speak your truth. As with any relationship there are bound to be rough patches or sticky situations in your business whether with clients, team, or heck, even your darn inner critic. In order to show your business some love and to demonstrate your commitment, be willing to have courageous conversations to keep things clean and clear in your business ecosystem. If you find yourself complaining about something in your business, is there a request that needs to be made? Or a stronger boundary to put in place?
Listen. What is your business asking of YOU? Is it calling you to go in a new direction, slow things down, speed things up? Does it need you to nourish it more or simply trust in it more fully?
Assess your alignment. Are you working and living in alignment with your core values and big vision? When you're honoring what's most important to you you'll feel alive and fulfilled. If you're not feeling the love that way anymore, what do you need to re-adjust? For me it was re-prioritizing my health and personal creative practices.
Follow the flow. Look at where you already have forward movement, whether it be creatively, energetically, and/or financially. Focus your attention on what is working to give you the much needed reserves for facing the things that may not be so full of ease quite yet.
Take a break. Step away from your computer or phone. Go for a walk in nature. Pick up a paintbrush. Hang out with your family or your best girl friends. Take a vacation. Sometimes just being away from your business even for a bit can give you a whole new perspective and appreciation for what you've already created and the innovative boost you need to get to the next level.
Spice things up. Be adventurous and do something fun that you may have only fantasized about doing up until now. Maybe it's finally getting that professional headshot done (complete with fancy wardrobe and fake eyelashes!). Or getting on camera to record a short welcome video for your website. Or doing an online challenge that will help you connect with new people.
Surrender. Most times the love/hate turmoil is simply your ego wanting things to be a certain way and then being disappointed that you or your business are not there yet. Remember, that things take time to build and change and all of that pushing and muscling through is probably just making things more painful. What can you embrace and accept? And what can you truly let go of or walk away from?
Practice self-love and self-compassion. If you're not taking care of yourself, how can you expect your business to take care of you? Treat yourself with utmost care and respect and you'll have so much more capacity to be present in and for your business.
Healthy, fulfilling relationships in life and in your business require attention, awareness, intentional action, and more. So make sure you're tending to what you and your business need, so that you can keep the spark alive!