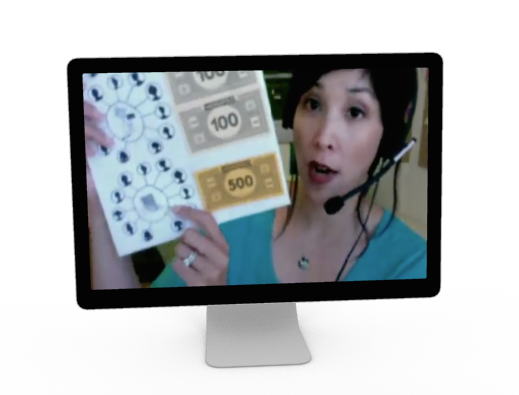 Ever wish you could be in more than one place at the same time? I sure have! Join me live TOMORROW, Thursday, September 24th at 12 noon PT and I'll show you how.
Since I've been teaching about ways to leverage your time and resources in my latest video class, I figured why not model it for you!
Tomorrow, I'll be "cloning" myself for the encore replay of my popular Multiple Moola-Making Methods video class.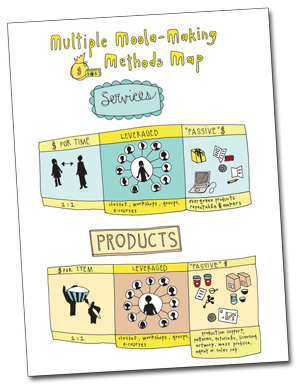 The "past me" will be teaching you about how to get out of the money-for-time box and the "current me" will be live in the chat room actively coaching and answering your burning questions.
You can grab no-cost your spot here: https://www.rightbrainbusinessplan.com/leveraged-income
Here's what some of the participants said from the class:
"There is a way to look at these things without feeling overwhelmed"

"thank you – this is has been really helpful in affirming a career as an artist is possible"

"You are a true leader in creative thought process"

"The visuals really bring all this home"
Come see for yourself how helpful it is to have a creative visual guide to exploring your income potential! And get ideas on how to "clone" yourself.
The last time I did this encore "cloning" format, I heard from so many participants that they really appreciated being able to interact more directly with me in the chat room and get laser coaching.
I'd love to see you there and answer your questions about getting out of the money-for-time box! And yes, there will be a recording if you can't make it live.

And hey, are you ready to clone yourself by making your own info products? Then join the upcoming Product Development Playground that starts next week.
Act now because Friday, September 25th is the last day for early-bird savings and the bonus gift.