Honoring your year through reflection and ritual – a sacred and softer way to celebrate inner success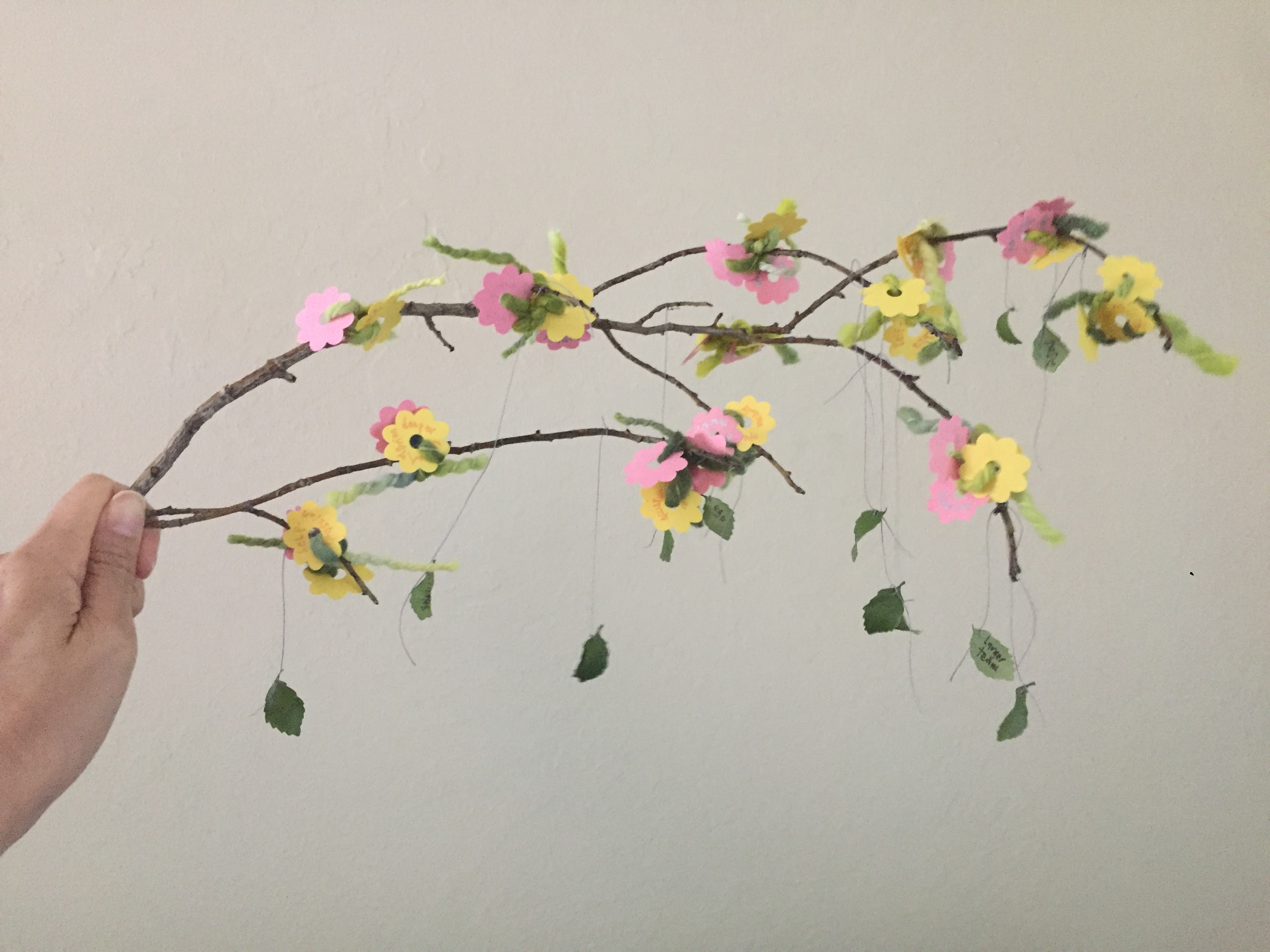 As we near the end of 2017, it's a great time to reflect on all that's happened. Being the creative person I am, I crave artistic rituals that help me authentically honor my experiences. I thought I'd invite you into my process this year to help give you some ideas, especially if you're looking for a ritual that focuses on your internal process and successes rather than the extrinsic rewards we're conditioned to strive for.
Since 2008 I've made a fun Year-in-Review Exploding Box – a fantastic (and flamboyant!) visual structure for celebrating your year, especially if you've had an "explosive" year full of exciting milestones. I've loved it as a way to capture many of my "external" accomplishments over the years. I'll share a link below.
2017, however, has been a much more introspective both by design and by circumstance. I experienced several losses, including the devastating loss of my dad to cancer. I also let go of a program I ran for years to proactively invite more spaciousness and simplicity into my work. I got booted out of my beloved studio when the building got bought, which meant I lost my creative sanctuary where I was painting through my grief.
While these and other losses this year have been challenging and some quite painful, they've also brought some relief, and much growth and transformation. I knew my ritual needed to honor not only my losses but also the gifts that are blooming as I let go and consciously shed old ways. I also wanted it to be organic to symbolize life's impermanence.
Loss and Letting Go Leaves
I found a branch on the ground that was the perfect form and size for what I'd been envisioning. It's like it was waiting there just for me! Then I picked a few fresh leaves from a tree for my "letting go" leaves.
I punched the fresh leaves with a special shaped paper punch to create smaller leaves. Then on each leaf I wrote something I'd lost or let go of this year.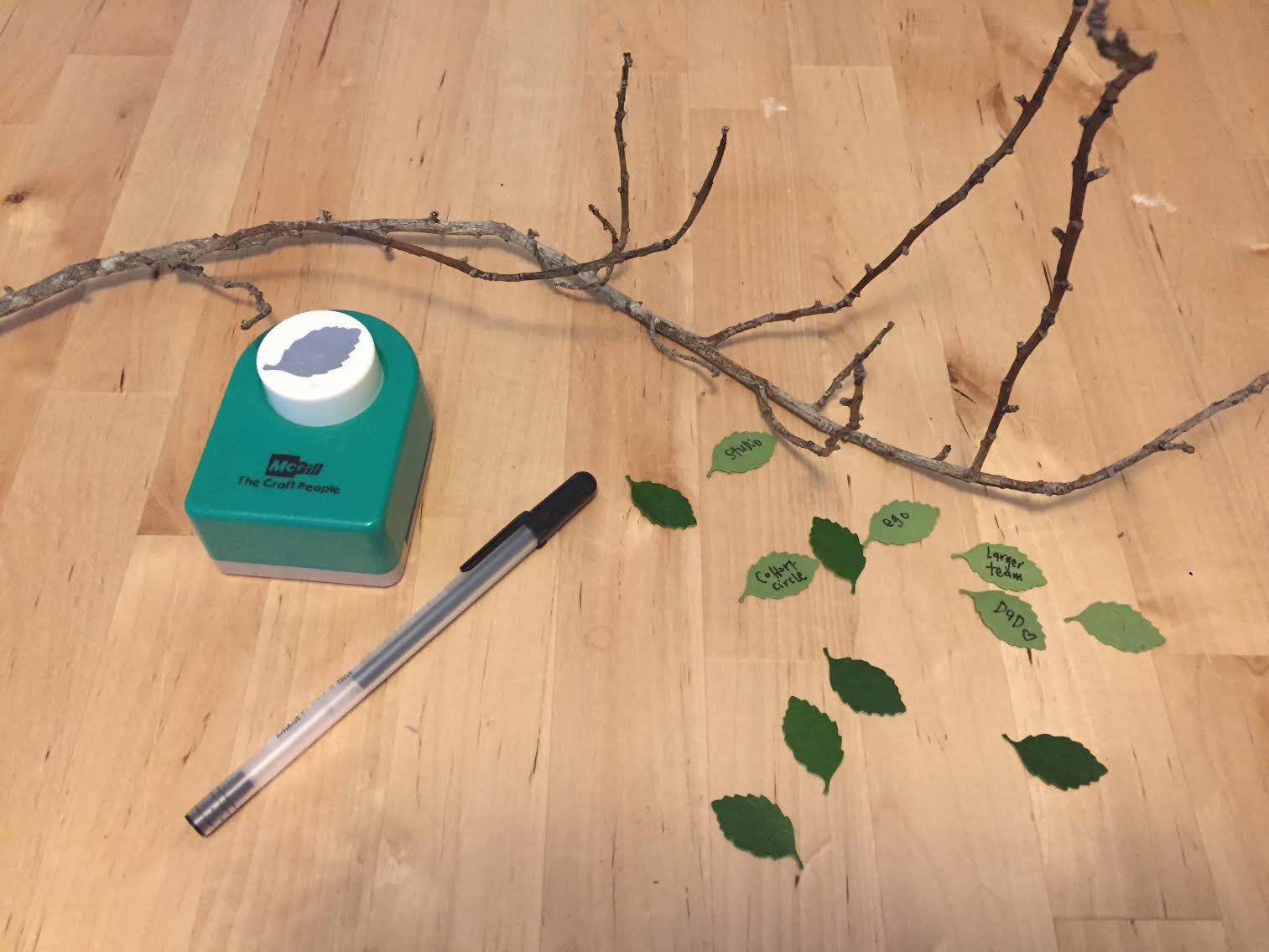 Next, I used a needle and thread to tie each leaf to the branch.
I spent some time journaling about the losses, what I've learned from them, and how they've helped to change me.
I've been letting the leaves dry and at the very end of the year I plan to let them go in a ceremony out in my yard so they can return to the earth.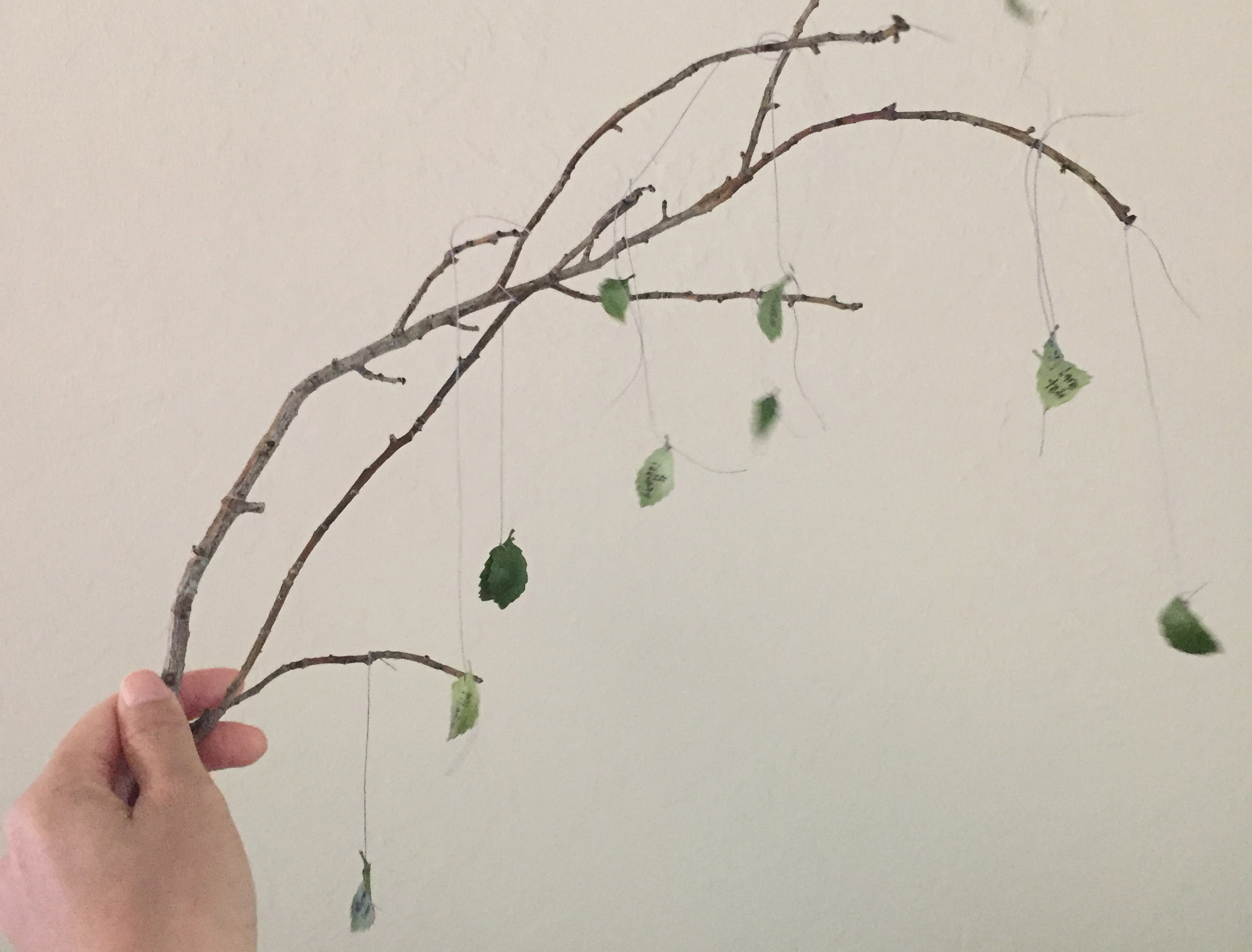 Blooming and Becoming Blossoms
Next, I punched out pink and yellow blossoms from construction paper using a flower shaped punch. On each blossom I wrote what has grown out of shedding old ways or a gift from loss – intangibles like: ease, self-compassion, simplicity, exquisite self-care, deeper relationships plus tangibles like: awesome VIP clients, online licensing, leveraging existing resources, and learning to play the ukulele ;).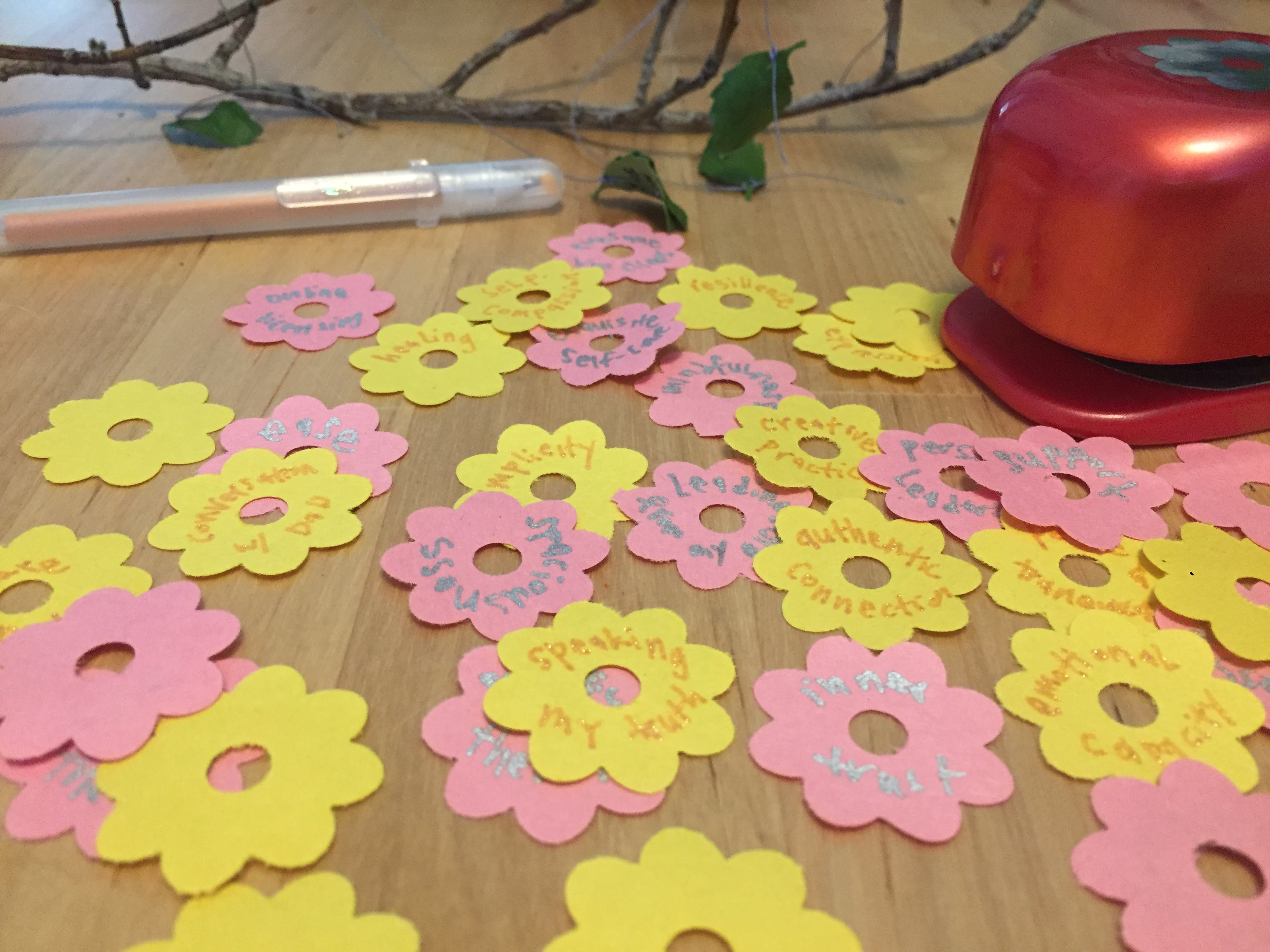 Then I strung blossoms together with yarn and tied them to the branches near the losses they related to.
It's been so helpful for me to see how letting things go creates room for new things to bloom and to journal about what I'm learning and what I'm opening up to.
Once I let the loss leaves go, I'll keep the branch with the blossoms to remind me of who I am becoming.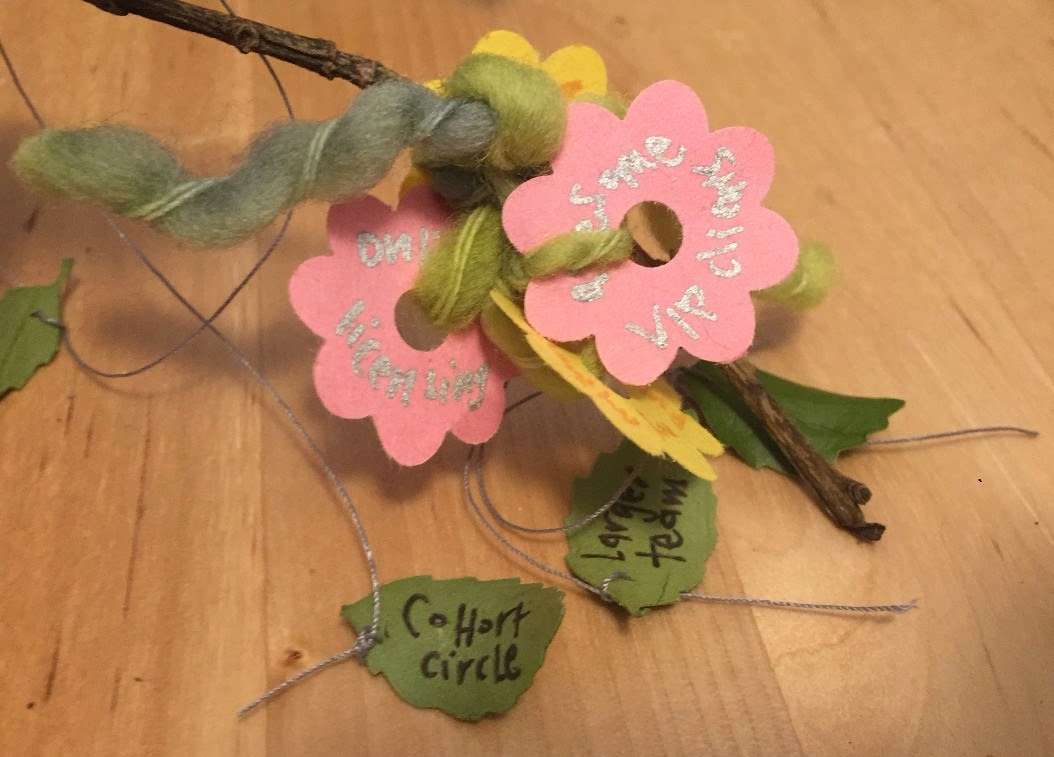 Prompts for your own end of year reflection
What ritual will you create to reflect on your year? What losses are important to acknowledge? What outer success will you celebrate? What inner successes are blooming? And most importantly, who are you becoming?
Think of metaphor or symbol that would honor your experiences and accomplishments. Perhaps something like what I've described here will inspire you to lovingly witness your inner journey. Or if you want something to celebrate a bold and big year, check out my Exploding Box Year-in-Review video class.
Here's to a wonderful new year!