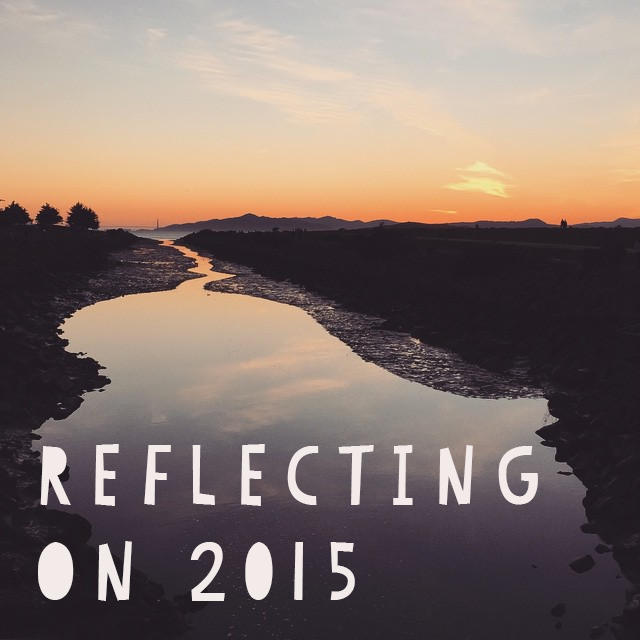 As you know the end of the year is a great time to reflect on the year and celebrate successes and learnings. Perhaps you've started your reflection process already?
I admit that in past years I (well, actually my ego!!!) would get so eager to document all of my external accomplishments and milestones. When you're a driven, creative entrepreneur it can be easy to fall into that trap of out-doing your last year, your last launch, your last big-hairy goal, you name it.
But I need to remind myself (and in the process gently remind you, too, my friend) that your year-in-review doesn't need to always be "bigger and better" than the year before.
In fact, the Shining and Shooting Stars in my Mentorship Program and I have been recently exploring the inquiries "When is enough enough?" and "What does success really look like for you and are you really honoring that through your actions?"
Our heartfelt conversations revealed that success doesn't always have to equate to hitting a major moola milestone, launching new products, or increasing your marketing reach. Yes, achieving those goals can be great, if you're consciously choosing them (rather than merely keeping up with the Jones'.) And there can be room for other things that can be just as fulfilling, if not more so.
When you've been in business for a while, you'll notice that you'll probably have some years or periods that feel more active and outward as you focus on growth, visibility, and the like and other phases when you feel more introspective and low-key as you let new ideas slowly percolate, you emphasize self-care, or work on solidifying your foundation. This is all a natural part of the creative process and seasoned business owners will know how to strategically make the ebb and flow work for them.
So please, don't discount a "quieter" year.
Just because on the surface your year may not feel like it was as epic or prolific or exciting as past years (or your expectations) that doesn't mean there aren't juicy gems to mine.
In fact, the more intangible (and less sexy) aspects such as deep internal work, investing in infrastructure and foundation, moving through transition, and the like are hugely valuable learning opportunities that may make all the difference for you and your business in years to come.
Here are some prompts to help you with your gentler year-in-review:
How have you lived and worked in alignment with your values and vision?
What were your most valuable learnings or take-aways?
Where did you show self-compassion, courage, and commitment (especially in the face of challenge)?
How did you surprise yourself?
What impact (big or small) have you made through your work?
How have you evolved as a business owner and as a human being?
What did you enjoy doing that you want to do more of? AND how did you enjoy simply being?
What do you need to stop doing or let go of?
What three words would you use to describe how you felt in 2015? What three words describe how you want to feel in 2016?
As for me, in many ways this year has looked a lot different than my "bigger" years of book launches, new moola milestones, new house, and such. Even so, I'd say this year may have taught me the most about what I'm made of and that experience will serve me incredibly well in the future. I set out to focus on health, home, and happiness and I'm proud to say that I've made conscious choices and aligned my actions around those intentions. I'm celebrating keeping things steady eddy and sustainable in 2015 and making more space for my own creative process and embracing ease.
I'd really love to hear your year-in-review take-aways! Feel free to share your reflections with us at info @ artizencoaching.com that I can celebrate 2015 with you.