Interview with Todd Henry, author of The Accidental Creative from Jennifer Lee on Vimeo.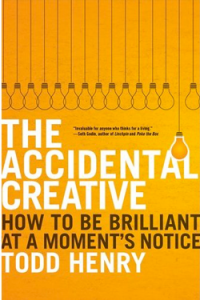 Have too many ideas and not sure where to focus? My creative cohort Todd Henry, author of the new fabulous book
The Accidental Creative
, shares his tips with us on how to focus your energy in this video interview.
His book is full of such great suggestions for harnessing your creative genius.