A note from Jenn: Tonight I have the pleasure of attending my friend Christine Mason Miller's Desire to Inspire book launch in Santa Monica, CA. I can't wait to celebrate with her and so many of the fellow contributors to this amazing book. I loved Christine's book Ordinary Sparkling Moments and am now thrilled that she has a new bundle of joy and inspiration to share with the world. Please read on to find out how you can win some of her beautiful artwork!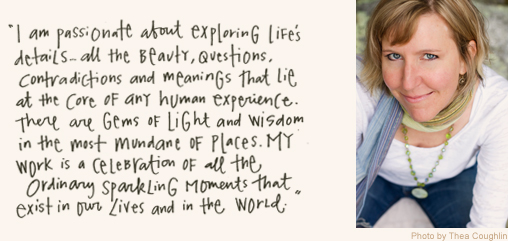 Christine Mason Miller's latest book – Desire to Inspire: Using Creative Passion to Transform the World – is a collection of stories, exercises, images, quotes, and anecdotes from twenty extraordinary contributors, all sharing insights and experiences of how they create a meaningful life and, in turn, make a positive impact on the world. Each chapter discusses a different aspect of living a passion-fueled life, and this month Christine is offering a 60-Second Snapshot of each chapter as part of her Desire to Inspire Virtual Book Tour. Click here for all her online book tour dates!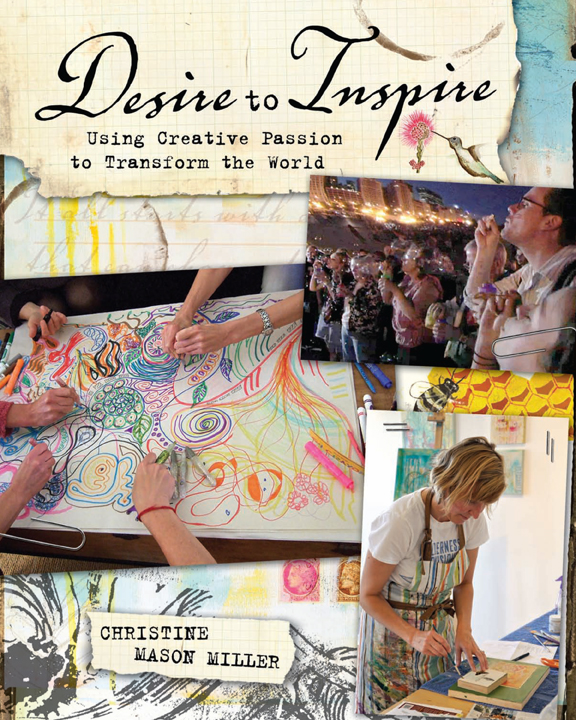 Today Christine discusses Chapter 7 ~ Plenty of Room for Everyone
"My work is not to try to determine what I think the rest of the world will like, buy, celebrate or approve of. My work is to do my own work…That is the first and most important step toward finding my place in the world – the place where what I have to offer walks hand in hand with what the world needs, a place that exists for everyone." ~Desire to Inspire
There is no one on earth like you.
End of lesson.
Leave a comment today through December 20th and be entered to win one of the three wall art pieces pictured below!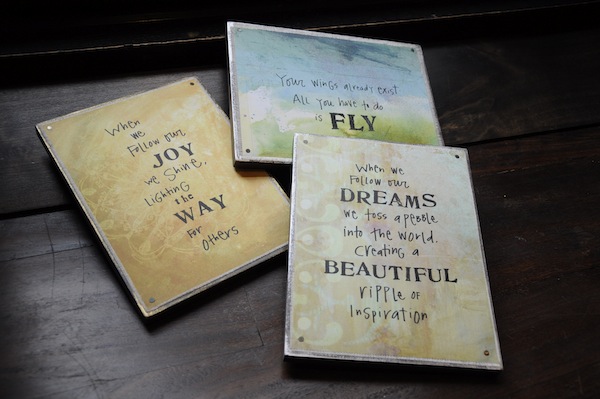 Christine Mason Miller is a Santa Monica-based artist, writer, and explorer. Her next book – Desire to Inspire: Using Creative Passion to Transform the World – is now available at bookstores everywhere and Amazon.com. Follow her adventures at www.christinemasonmiller.com.