One-time, stand-alone session
Need to pick my brain?
Let's make magic happen during a laser-focused 60-minute one-time session!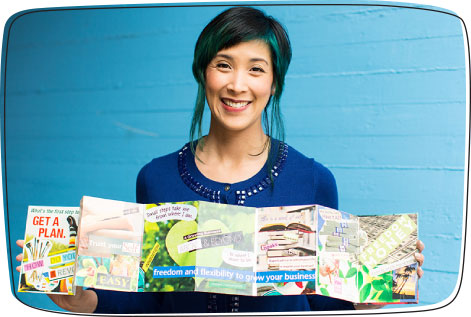 You get to use this individual time however you'd like. We can dive into a particular project or launch. We can brainstorm your next big thing and chunk it down into do-able to-dos. You can pick my brain (both the left and right-hemispheres!) and ask your burning questions.
Clients have sought my expertise and experience around business strategies such as writing a book, creating a licensing program, running a video summit, developing a mentorship program, authentically selling an intensive program, and developing tangible or digital information products.
Check out what clients have to say about their take-aways and results.
Includes an mp3 recording of our session so you can refer back to all the juicy information at your leisure.
You'll receive a confirmation message with a link to schedule your session in my online calendar.
By the way, if it turns out you want to do ongoing coaching with me, we can use this session and investment toward the remainder of a package.
So, whaddya say? Let's do this!

Ready to get going?
Grab your spot now!


Bestselling author and International retreat leader Sara successfully launched a certification program
"I hired Jenn to help me create a certification program for The Way of the Happy Woman. Having seen her navigate the world of licensing in her own business, I trusted her fastidious research, attention to detail, and ability to simplify and streamline the potentially complex legal aspects of this undertaking!
During our time together, Jenn offered me an accessible, step-by-step framework that allowed me to overcome the inertia of overwhelm, achieve one of my long-time professional goals, and create a platform to expand my teachings to exponentially impact more women around the world. I'm always so grateful for Jenn's smarts, kindness, and creative magic!"
Sara Avant Stover
, Teacher of feminine spirituality and empowerment, Bestselling Author & Founder of The Way of the Happy Woman , www.thewayofthehappywoman.com

Community leader and popular TEDx speaker Emilie launched a new course based on her best-selling book and is using the profits to redesign her site
"It was so great having someone wise and experienced to bounce my ideas around with. I feel way less stuck in my work, in general, and a lot more excited about the future of Puttylike. I sold 200 copies of my new Work Your Work! course in the first 48 hours and made $8k in the first week. Now, I'm using the profits from that launch to put together a budget for a site redesign. Thank you again for all of your help!"
Emilie Wapnick
, Founder and Creative Director of Puttylike and Author of
How to Be Everything
, www.puttylike.com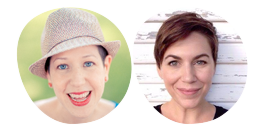 Seasoned coaches Michelle and Laura made more money on one of their signature programs
"We reached out to Jenn with the goal of doubling the price of our program. We had successfully doubled it before, but this jump would put us in a new price range that intimidated us a bit. We had a lot of ideas about how to 'add value' to justify the new price, which Jenn kindly talked us down from. She helped us identify the value of what were already doing, strengthen it, fill in a few gaps, and then communicate the value in our marketing and sales efforts.
Short story: she made things much easier for us. With this launch we not only doubled the price, but we also sold more seats than ever before. Jenn's insight and generosity were instrumental in that."
Michelle Ward & Laura Simms
, Creators of 90 Day Business Launch, www.90daybusinesslaunch.com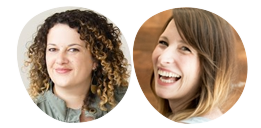 Anya and Phoenix walked away with concrete marketing and sales action steps and a new approach to enrolling people in their offer
"Honestly, we were amazed by how powerful one session could be.
Jenn was super thorough — she had clearly done her research prior to our meeting which allowed us to dive right in and make the most of our time together. The insights she provided were straightforward and simple to implement but hugely significant to the sustainability of our business. She brought the perfect outside perspective that we had been needing.
We walked away with clarity about key gaps in our sales process and a personalized strategy that we could implement immediately. Jenn's feedback has already transformed the way we do business. Her concrete action steps will guide our work for many months to come."
Anya Hankin + Phoenix Rose Anthony
, www.anyahankin.com and www.phoenixrosedesigns.com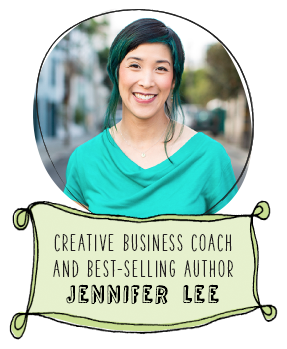 About Jennifer Lee
Jennifer Lee (she/her/hers), CPCC, MA, is the founder of Artizen Coaching® and the author of Building Your Business the Right-Brain Way and the bestseller The Right-Brain Business Plan, which has helped tens of thousands of entrepreneurs around the world launch their creative businesses.
After spending 10 years climbing the corporate ladder and getting tired of living her dream "on-the-side," she took the leap to pursue her passions full-time. Jennifer has been featured in The Wall Street Journal, U.S. News & World Report, Entrepreneur, Whole Living, Family Circle, Cloth Paper Scissors Studios, and Choice magazines, numerous radio shows, and on ABC7 TV and partnered with Levenger to develop the Right-Brain Business Plan® Circa® Notebook.
She received her coaching certification and leadership training through the prestigious Coaches Training Institute.
Jennifer is also a certified yoga instructor, a certified Expressive Arts Facilitator, a certified meditation instructor, and holds a B.A. in Communication Studies from UCLA and an M.A. in Communication Management from USC.
She lives on the Big Island of Hawai'i with her creative, rather left-brain husband, and their sweet husky-lab mix.
It's always good to know a little bit about your potential mentor, so here are some highlights from my entrepreneurial journey:
Unlike many other creative business coaches out there, I'm a certified coach who is trauma-informed and has received extensive, world-class training on how to effectively and skillfully help clients reach goals that are authentic to them.
I have developed workshops, e-Courses, e-Books, tangible products, and coaching programs, wrote an award-winning book with New World Library, a well-known publisher, co-developed a product with Levenger, a national catalog company, partnered with CreativeLive as one of their first general business instructors, and was a pioneer with hosting a video summit, so I know how to take an idea and make it real (and make money with it).
I worked for 10 years as a business consultant in large corporations including Gap Inc., Accenture, Sony, and HP, so I understand the complexities that go into making companies successful (from the high-powered board rooms to your kitchen table).
Through both of my licensing programs I have hundreds of facilitators who lead workshops worldwide based on my unique and visual approach to life and business coaching.
Over the years I have invested in myself and my business by hiring specific coaches to help me through various stages of my growth (including life coaches, business coaches, leadership coaches, spiritual coaches, a product coach, a book coach, an equity/inclusion/decolonization coach and somatic-based therapists). I appreciate having someone in my court who can help me reach my goals and be the best version of myself I can possibly be.
I'm an artist at heart, so I totally get how important it is to express your creativity in all that you do and I've learned how to make that creativity work for me in my business.
My practices and training in mindfulness and meditation have taught me, a recovering perfectionist and workaholic, how to slow down, be present and embrace ease.
With the help of coach and educator Weeze Doran, I began my intensive anti-racism and decolonization journey in 2019 and am committed to the life-long process of continually unpacking the layers of conditioning related to the intersection of my identities and privilege. As a melanated person who holds certain levels of marginalized identities, I value creating and participating in inclusive and equitable spaces and doing the work of repair when harm is done.
Through the 20 years I've been coaching and the 17 years of being in business for myself, I know firsthand the ups and downs of the entrepreneurial journey…
I've gone from coaching part-time while holding down a demanding day job (because I was too afraid to leave), to finally taking the leap yet struggling to come close to my cushy corporate salary, to building a business that reached multi-6-figures and then eventually learning to define and live from my own liberated version of success.