Multiple Moola-Making Methods
In this FREE, content-rich and engaging class you will:
Learn 3 main ways to make more moola – it's simpler than it seems!
Get ideas for diversifying your moola-making methods and insights into what pitfalls to watch out for
Understand the progression from moola-for-time, to leveraged moola-making, to passive income and identify where you currently are on the map
Discover how you can finally charge a premium for your services or products
Create an action plan for increasing your moola-making
If your creative juices got sparked in this class, imagine what you could create in our 5-week e-Course!
You, too, can
package your gifts and teachings
into an e-Book, e-Course, audio or video series, program, summit, kit, or other creative product so you can
impact more people around the world, in less time, and make more money
.
I show you how in my new 5-week e-Course The Right-Brain Product Development Playground, from November 10th-December 12th.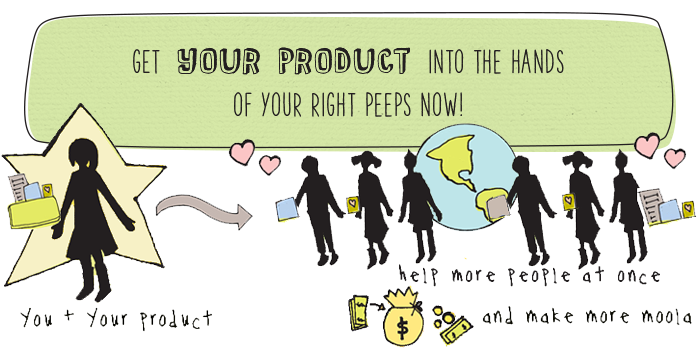 My team of awesome coaches, our 5 guest spotlights, and I look forward to helping you get your gifts out in the world in a bigger way!