Limited Time Only – 4 "Done-With-You" Bonus Gifts
In addition to the awesome bonus gifts that you get through Jenn, you also have the chance to get your hands on these "done-with-you" hands-on sessions with some of Jenn's fabulous creative cohorts.
Rather than give you more information to digest, these experts will personally walk you through their proven processes and hold your hand as you take action!
These bonus gifts total more than $950 worth of expert services to help you check things off your to-do list.
Shining Star Bonuses
Bonus Gift #1: Super Charge Your Social Profiles With Denise Wakeman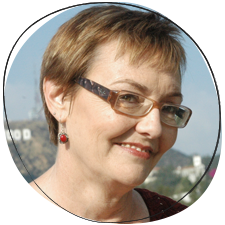 A 20-minute 1:1 Done With You Session with Denise Wakeman ($197 Value) – first 10 Shining/Shooting Stars – must register by April 22nd to be eligible
Are you squeezing all the juice from your social profiles? There are many ways to get your message out on your profile that may not be obvious. Get a social profile audit to learn specific tweaks and tips to optimize your profile to attract more followers and get better engagement. This bonus gift from Denise Wakeman, Online Marketing Strategist, includes a review and specific steps to optimize your profile on the top two social networks you use. Your social profile audit and review is done via a one-on-one 20-minute consult via live video with screen sharing so you can see exactly what to do to make the changes.
Denise Wakeman is an Online Marketing Strategist. She hosts the popular video show, Adventures In Visibility, focused on helping small business owners and online entrepreneurs strategically use social marketing tools to get more visibility and build their audience so they can grow their business. Denise is passionate about Adventure travel and how it can inspire you to think bigger and go for what's possible in your business and life.
Bonus Gift #2: Mastering Your Manifesto with Lisa Canfield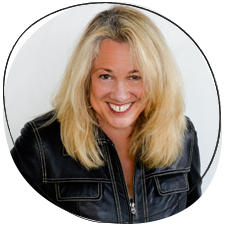 A 45-minute 1:1 Done With You Session with Lisa Canfield (valued at $200) – 5 lucky Shining Stars will get a chance to secure these spots – must register by April 22nd to be eligible and submit an application to be chosen
In this hands-on, individualized session with copywriter extraordinaire Lisa Canfield you'll unearth your own manifesto.
Lisa believes that a manifesto is the next evolution of marketing communication. It lays out who you are and what you stand for. You'll learn about different types of manifestos, you'll choose the right topic, and with Lisa's guidance you'll come up with a draft manifesto to help you connect with your right peeps.
Lisa Canfield is a writing coach and ghostwriter who specializes in helping people tell their stories. She has a B.A. in English from UCLA, and got her start in Hollywood, doing marketing and advertising for TV shows like Ellen, Friends, American Idol and 24 for giant studios like Paramount, Fox and Warner Bros.
Today, Lisa's clients include pro athletes and the occasional gangster, as well as solopreneurs and professionals – you know, regular people! She uses the tricks she learned in the entertainment industry to help her clients find a voice that captures their true essence, and create compelling stories that are fun for people to read.
Cohort Circle Bonuses
Bonus Gift #3: Secure Entrepreneur Done with You 2-Day Intensive with Jeremie Miller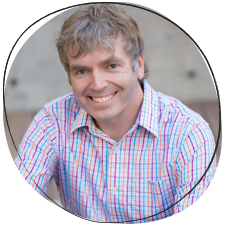 A two-day done-with-you online course with coaching from Jeremie ($500 Value) – for first 30 Cohorts – must register by April 22nd to be eligible
Are you ready to create a new monthly money habit? As a creative entrepreneur you feel like most of the problems in your business and personal life will be solved by making more money. The problem is, if you aren't clear on how to organize the money you already have, making more money won't solve the challenges you are facing. The good news is, you can work with me, Jeremie Miller, on setting up a new monthly money habit that will help you organize the flow of money in your business right now, so you start trusting your money and having the confidence you need to start making more money and build your business on a solid foundation.
In this two day done-with-you course (April 29th and 30th) we will work together to:
give you and your family the security of knowing how your money is supporting your business and your life
create trust in your money so you can play the business game full out, spread your creative ideas, and serve the people you are meant to help
guide the money decisions in your business towards achieving your goals and vision
help you control cash flow so you can make important decisions in your business and life
build a money habit that takes almost no time to use every month – you are already busy enough
Bonus Gift #4: Let Yourself Shine Workshop with Vivienne McMaster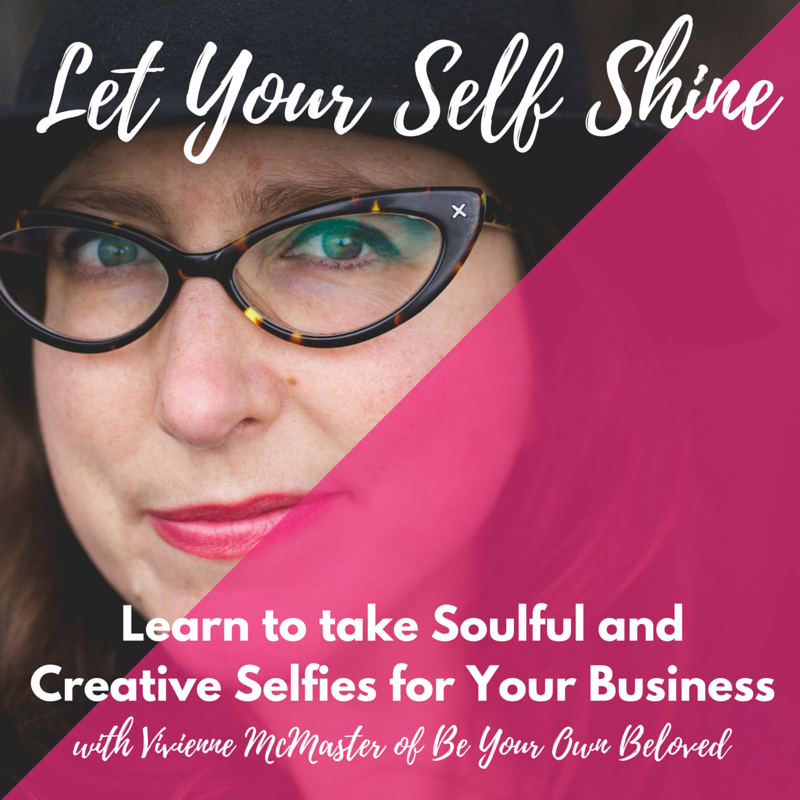 Let Yourself Shine: Learn to Take Soulful and Creative Selfies for Your Business ($59 Value) – an exclusive live online class with Vivienne McMaster, limited to first 20 registrants.
In this 1 hour live workshop on June 8th and companion E-Book, photographer Vivienne McMaster will help you hone in on how to take images for your business that let you shine. Being authentically visible in our business helps our clients feel more connected to us, yet it can be really vulnerable to be photographed or take our own photo. Vivienne is here to help. In the live workshop, she'll guide you through playful and fun activities that will help you feel more confident in taking photos that you are excited to share on your website and social media. Our goal isn't to take the 'perfect' photo (perfection is SO overrated) but this workshop will guide you to create images that let the fabulous vibrant true you shine, the one your clients or readers are yearning to know!
In this interactive class we'll be focusing on taking empowering headshots but we'll also dig into a variety of selfies types as well that can allow you to have a variety of images of you to use for social media, for your website and that help you tell the story of your business. Are you ready to let yourself shine in your selfies?
Vivienne McMaster is a photographer, workshop leader and positive body image advocate from Vancouver, Canada. She who helps folks around the world see themselves with compassion through their own camera lens. Her photographs have been seen in such places as Oprah.com and the The Huffington Post. The camera and self-portraiture helped her heal her own negative body image and she's now on a mission share these tools and help women choose compassion over critique, one photo at a time. You can more about her at www.beyourownbeloved.com
Don't Miss Out on these incredible opportunities!
In addition to the amazing 10-months of support you'll receive in the Mentorship Program, if you grab your seat now you have the chance to enjoy these bonus gifts total more than $950 worth of expert services that will help you check things off your to-do list.