DIY GRAPHICS FOR YOUR CREATIVE BUSINESS
Intro Course to Canva and PicMonkey With Vanessa Sage
Intimidated by Photoshop or InDesign?
Wish you could whip up your own graphics without hiring a designer?
As a right-brain entrepreneur you know how compelling it is to use visual messaging in your business – from social media posts, newsletter graphics, web graphics, posters, business cards, e-books, workbooks, you name it!
What if creating eye-catching, on-brand images was as simple as a few clicks of your mouse?

This 50 minute video class will:
Walk you through key concepts to consider when developing your overall branding and how to implement those concepts into graphics that work for your business.
Introduce you to Canva and PicMonkey, and show you how to start creating your own images, social media badges, e-books, and more. Woohoo!
This intro course was made for boot-strapping creatives who want to stand out.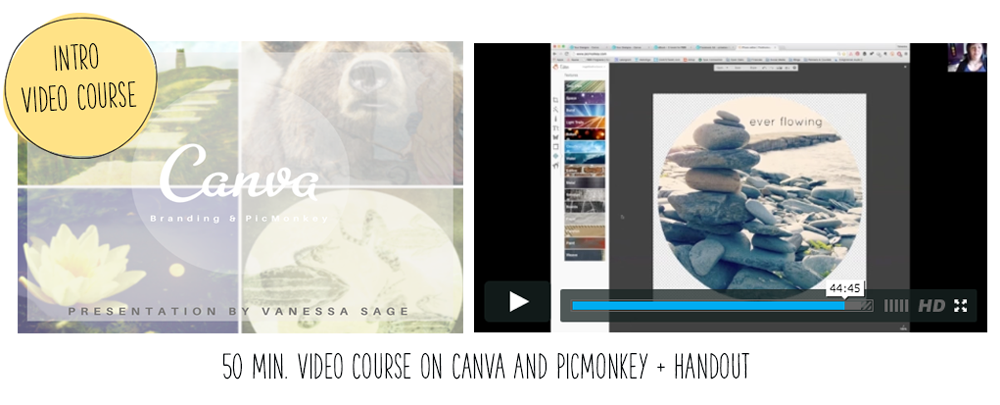 Want to learn how to share your graphics on Pinterest? Check out our Pinterest Course (you can purchase a 2-class bundle for the best deal).
Get DIY Graphics Intro Class
$27

Save with a 2-Class Bundle
Get the DIY Graphics Intro to Canva and PicMonkey class plus our Pinterest Intro class for the best deal.
$40


Buzz from this class: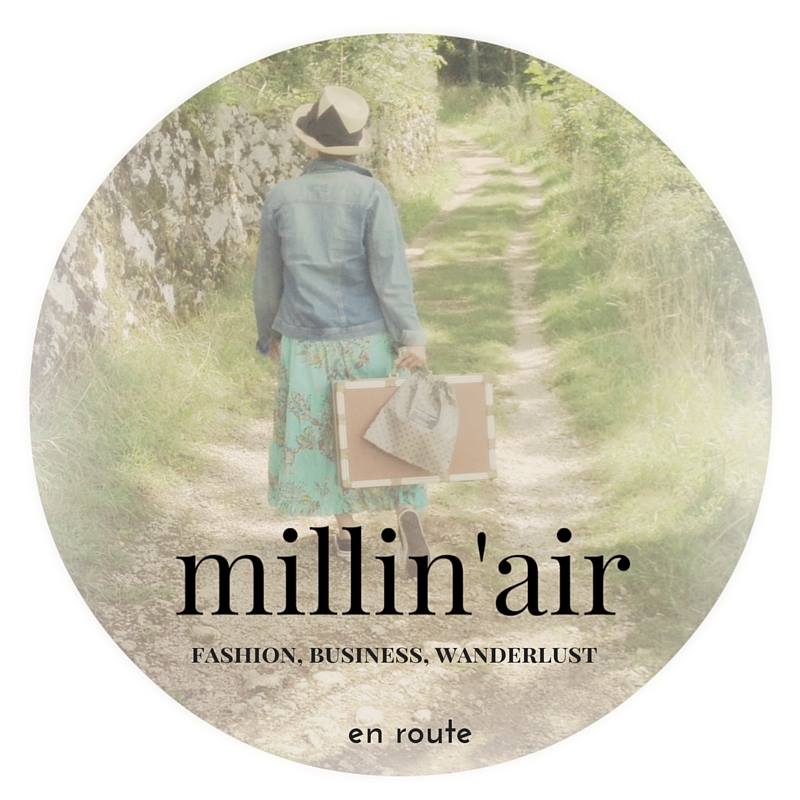 "Thanks to Vanessa Sage for her excellent tutorial in Canva and Pic Monkey…both of which I used to create my new logo (see image to the right)." – Katherine Carey, http://kcmillinery.wix.com/millinair
"So much information Vanessa! Thank you for really giving us what we need to get started :)" – Nicole Phelps, www.nicole-francine.com
"How did I not know about Canva before?? Bye-bye InDesign…. lol Seriously, this is life changing for me. Thank you!" – Gretchen Little
"I just used Canva to make some awesome posters for my upcoming show this weekend. At the last show I did I got many compliments on my signs and poster all done with Canva. So easy to use and to stay within your own brand colours." – Heather Chapplain, heatherchapplain.com
"Vanessa Sage's class on Canva gave me the right tool to finish creating a new product [a calendar]. I had played around with Canva a bit before, however Vanessa had some new ways of applying the tool that helped me say 'yeah' now I know how I can make this product." – Jennifer Blair-Cockrum, www.jbc-studios.com
Your guide for this short course is Vanessa Sage, a Shining Star in Jenn's Right-Brain Entrepreneur Mentorship Program and a past Circle Coach for the Product Development e-Course. Vanessa's journey of discovering her own voice and brand led her to learning how to create her own graphics and redesign her own website vanessasage.com. And now you get to learn from her!
Vanessa Sage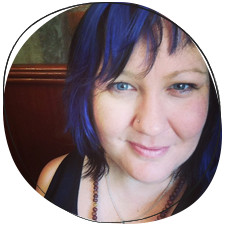 Vanessa Sage, PhD is a cultural anthropologist who has studied pilgrimage, alternative spirituality, and how hopes for a city were embodied in a local arts scene. She is an everyday pilgrim, poet and priestess whose mission in life is to help people discover a sense of awe and wonder in their everyday lives while cultivating a deep sense of self-compassion and inner-bravery. She also helps creative spiritual entrepreneurs bring their message to the world through authentic values-based marketing.