Inner Alchemy Collage: Build A New World Deck Online Workshop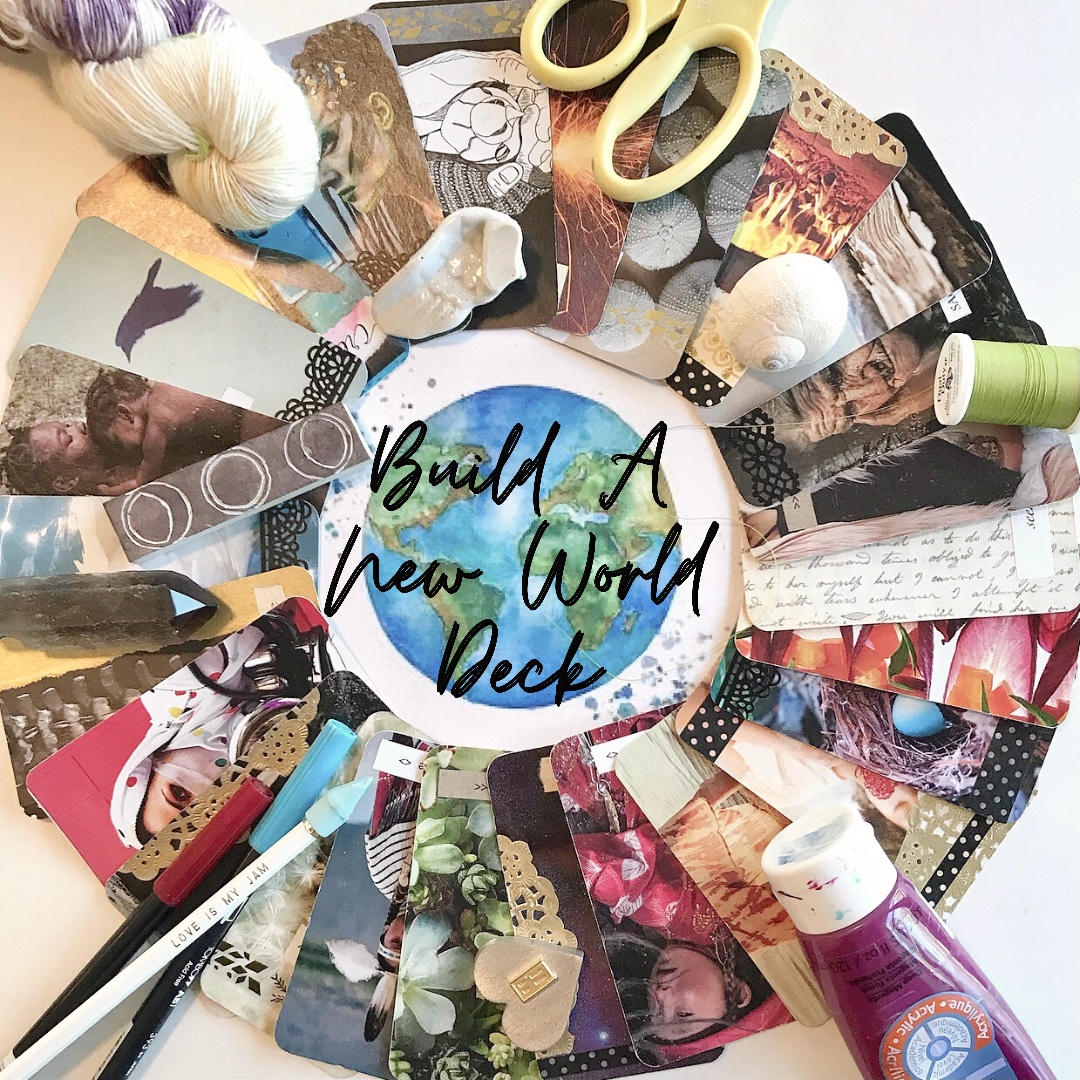 Inner Alchemy Collage: Build A New World Deck (online) is an artful exploration and experience of language, learning, inspiration, and collaboration, which delves into important ideas around activism and systems of oppression.
This is a way for us to examine and disrupt harmful dominant narratives, and inspire one another to use our creativity and personal power to help build the collective world we all want to live in!
In the end you will have a beautiful and meaningful handmade deck of 35 oracle cards to use as unique a tool for guidance and reflection whenever you need it.
Our workshop facilitator and host is Mindy Tsonas Choi
, artist, organizer, radical belonging activist, and the founder of the Be Seen Project – a grassroots initiative resourcing BIPOC artist and maker creating as activists. I will be joining Mindy along with 15 other stellar co-creators who have also been exploring social justice and activism as part of their creative work.


Meet the Co-Creators: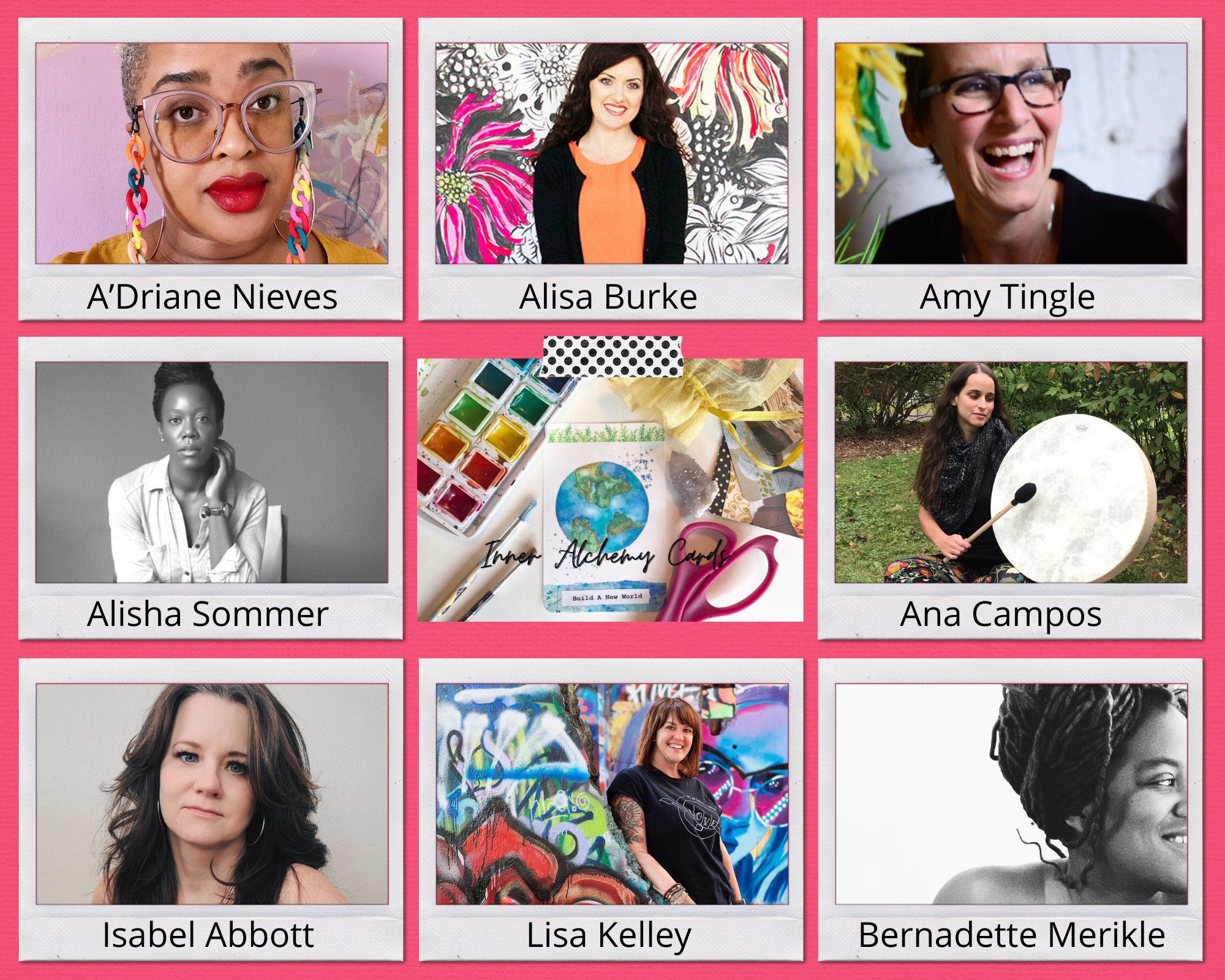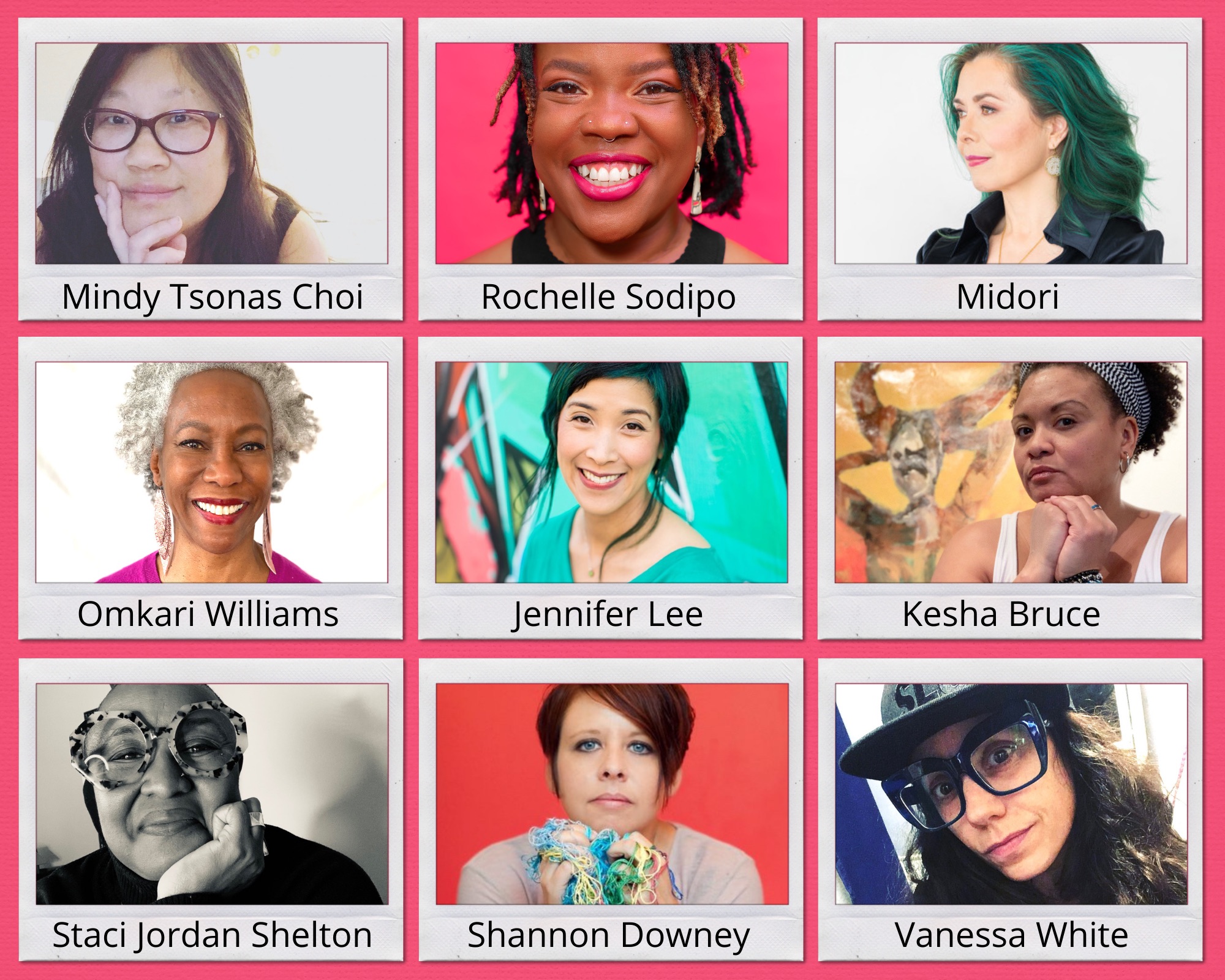 Since 2014, Mindy's Inner Alchemy Cards have been a vehicle for exploring many aspects of creative life and work, including… identity, creative process, truth, intimacy, self-expression, transformation, community, personal healing… all to gain better clarity about who we are and how we show up in the world. So much is always revealed in the making of these cards.
After everything we have been through together as a global community this past year, Mindy knew it was time to use this card-making circle as a vehicle to help build something new… greater understanding, accountability to one another, inter-connectedness, brave learning, radical empathy, universal healing, liberation, and new ways forward we have not yet imagined! 
As artists, making things together is always our way in.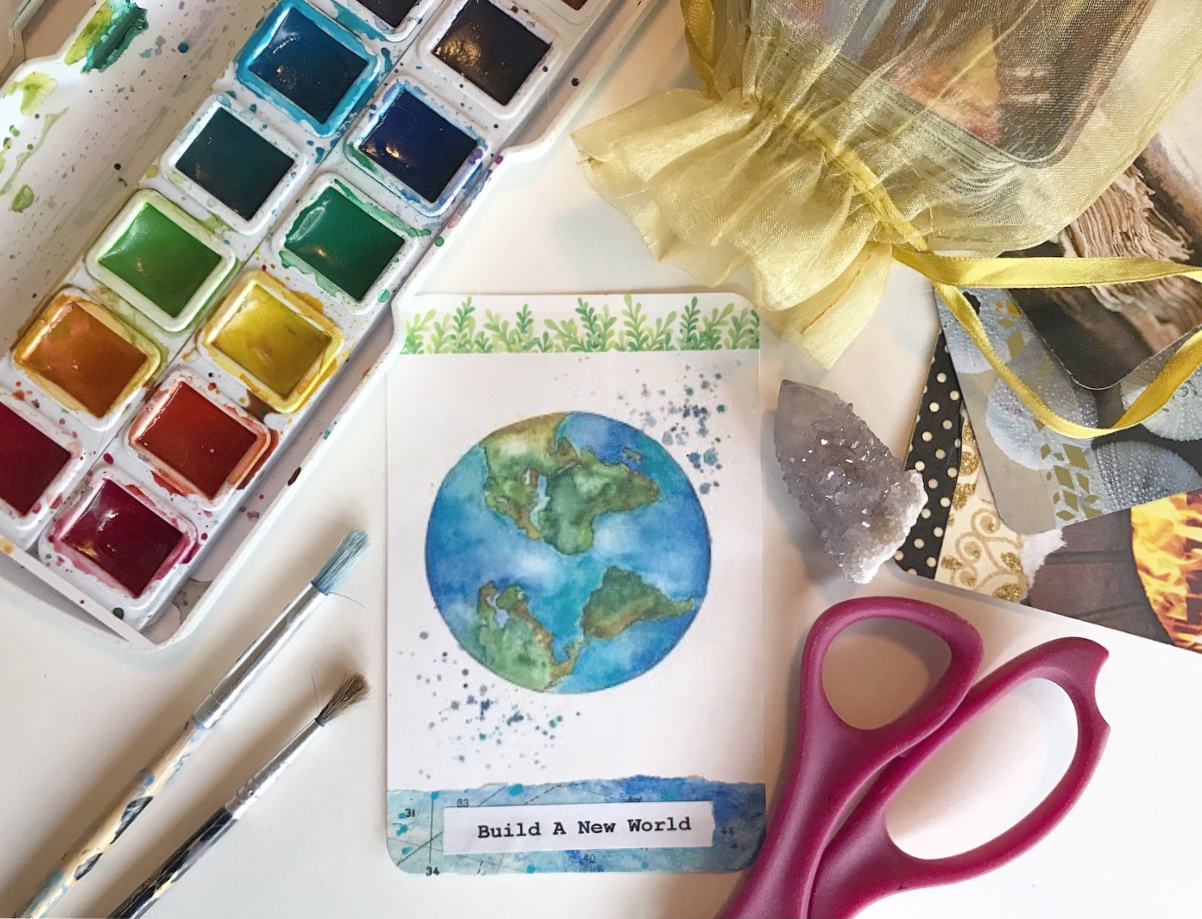 How the workshop will work:
You will receive 35 Inner Alchemy Card prompts via email to create your own deck and explore our Build A New World lexicon. Emails will be sent weekly on Sundays, beginning June 20th and ending on August 8th. Course content will be available through September 21st.
With each card prompt there will also be an additional resource and action step shared, to support you in taking your learning and activism off the screen and into the world.
Also included – easy card-making inspiration and how-to tutorials on creating your cards, finishing your cards, and using your Build A New World Deck in inspiring and impactful ways.
Create your cards any way you wish! While you certainly can practice the Inner Alchemy Collage process – which Mindy will share in class – you can also draw, illustrate, paint, stitch, photograph, and make your cards in your own unique way.
You do not need to be an artist or activist to participate! Just have a desire to get messy, create in rad community, learn and grow, and take small actions towards positive change.
 
When you sign-up, you'll receive a confirmation email with important information on how to access the course. Please make sure to check your in-box and use the link provided in the confirmation message to register for the workshop emails.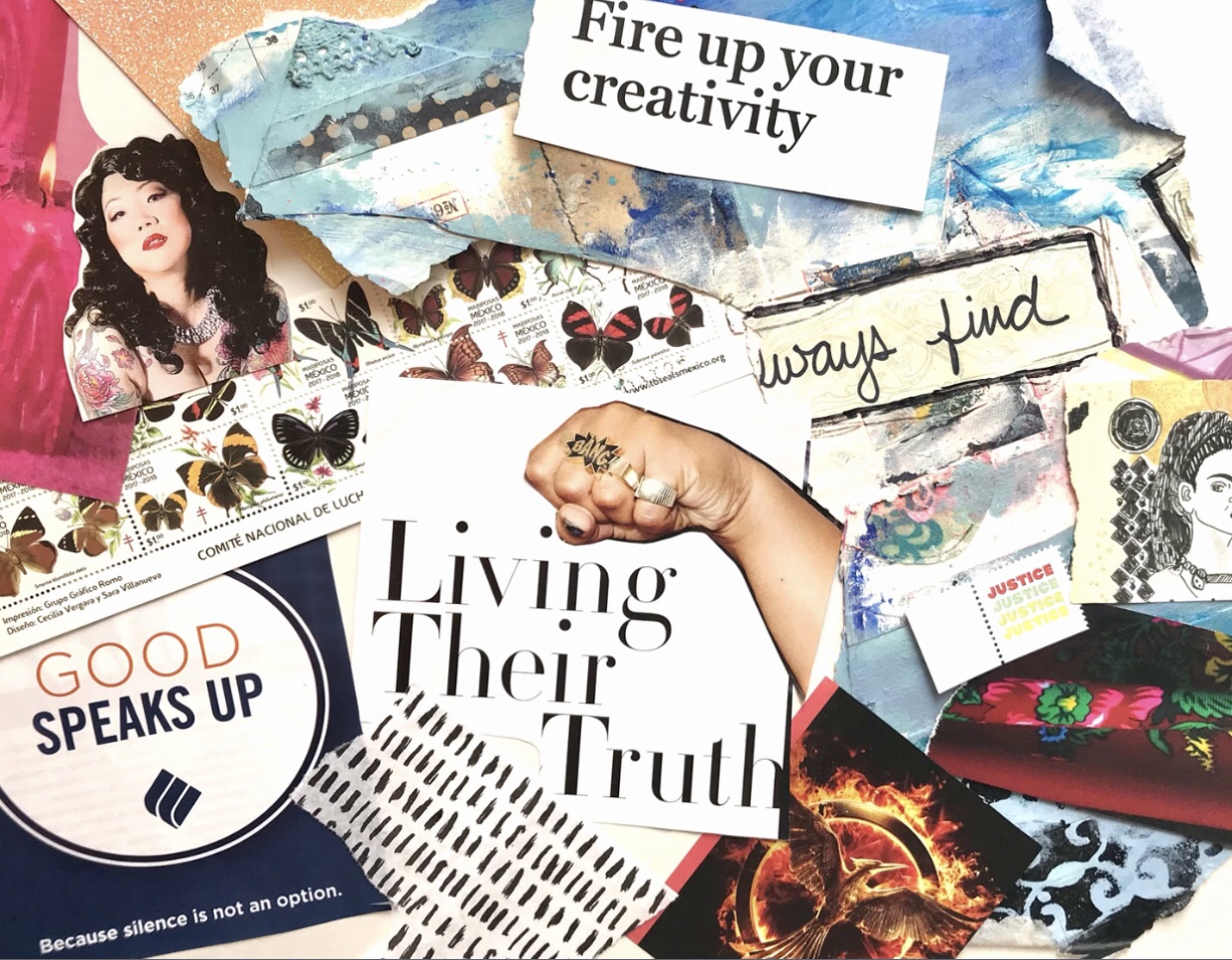 Access and Payment Options
As a way to prioritize community and create economic equity for everyone who wishes to join, you can pay in the way that is most in alignment to your means and resources.
Thank you for valuing the co-creators time, effort and work, as well as our overall collective care by mindfully choosing the option that is truly best for you.
Enrollment for course has closed.
If you are interested in more offerings like this, please email us at info @ artizencoaching.com and let us know what you'd like to see. Thanks!
Here's to the world we are visioning and creating, together!
About this Project
About Mindy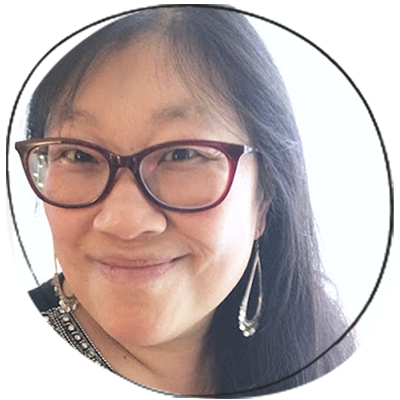 Mindy Tsonas Choi is your workshop facilitator and host. She is an artist, organizer, radical belonging activist, and the founder of the Be Seen Project – a grassroots initiative resourcing BIPOC artist and maker creating as activists. Mindy will share her Inner Alchemy Collage process in the class, but you're also more than welcome to be creative however you wish!
About Jenn (One of the Collaborators)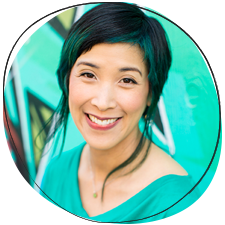 Jennifer Lee (she/her/hers) is a 4th generation (Yonsei) Japanese/Chinese-American, cisgendered, heterosexual, able-bodied, highly-sensitive/empathic, introverted, female-identifying person in mid-life. She is passionate about coaching and mentoring creative Asian women. She is the founder of Artizen Coaching® and the author of Building Your Business the Right-Brain Way and the bestseller The Right-Brain Business Plan, which has helped tens of thousands of entrepreneurs around the world launch their creative businesses.
After spending 10 years climbing the corporate ladder and getting tired of living her dream "on-the-side," she took the leap to pursue her passions full-time. She received her coaching certification and leadership training through the prestigious Coaches Training Institute. Jennifer is also a certified yoga instructor, a certified Expressive Arts Facilitator, a certified meditation instructor, and holds a B.A. in Communication Studies from UCLA and an M.A. in Communication Management from USC.
She lives in the San Francisco Bay Area with her creative, rather left-brain husband, and their sweet husky-lab mix.