Are you a right-brain entrepreneur ready to turn your passionate ideas into a profitable enterprise? Join me for my 8-month mentorship program starting June 10th!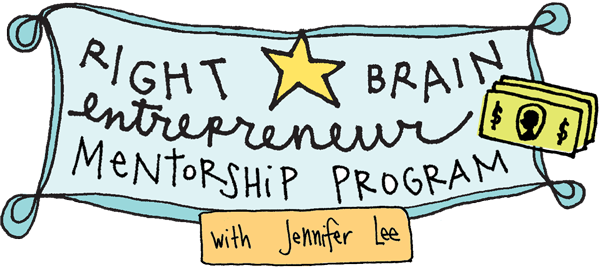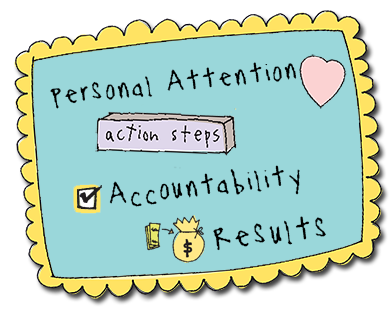 Dear Right-Brain Entrepreneur,
I know you have wonderful and valuable gifts to share with the world. In fact, the world needs YOU more than ever! You know that, right?!


Perhaps you're yearning to finally take your creative business to the next level but you're
unsure what's next
. Or you've been at your work for awhile but you're
tired of struggling to make a living doing what you love
.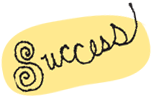 My new Cohort Circle is for you if you're ready to take your creative business more seriously (while still having fun!).
In this 8-month program I'll help you with the tactics of executing of your plan including developing and launching your offerings, building your list, and increasing your profitability.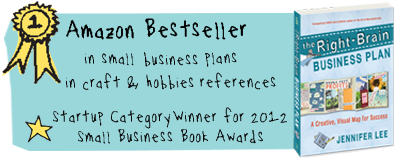 Plus, I'll be sharing some inside peeks into how I run my multi-6-figure business so you can learn from real-life case studies. This is one of the things my current cohort circle finds most valuable.
My own business grew significantly when I invested in a mentor and got the expert guidance I needed to get out there in a bigger way. That's why I want to offer you an affordable way to get that support you've been missing and I'd be honored to help you make 2013 your best year yet.
Won't you join me?


Ready to work with me and say yes to the successful creative business you've always dreamed of?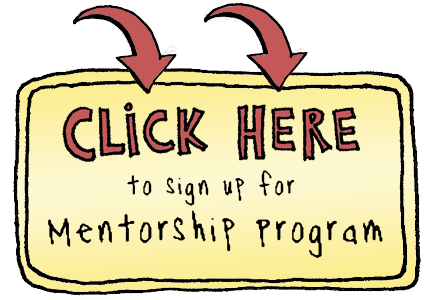 Or keep on reading to find out more details about how this program will help you. By the way, this is one of the only ways to get to work with me intensively as I'm not taking on any more new ongoing 1:1 clients. So if you've been wanting to coach with me directly, here's your chance (at my most affordable rates)!


You know you're at the cusp of making some big and exciting changes that will make a significant difference for you and your business



You yearn to make more moola from your creative work so you can enjoy your life AND continue investing in your growing company



You know that you need to be taking your business more seriously, but you're not sure how to do it in a way that still feels fun and manageable



You know how helpful it is to have an experienced mentor and sounding board to get clearer on your idea, see things you just couldn't see before, and take giant steps forward


6 Interactive Teaching Sessions will give you the guidance and information you need to build your thriving enterprise. We'll get more in-depth with left-brain details and nitty-gritty tactics to take you beyond the business plan. You will:

Learn how to maximize your current moola making methods and identify additional ways to grow the green through new products and programs (including how to package and price them)


Learn how to build your list so you can reach your right people and grow your tribe


Learn how to craft your offers through love letters to your perfect customers. This is the right-brain way to creating effective sales pages with heart.


Learn how to hone your marketing strategy so you effectively engage with your perfect customers. We'll cover nuts and bolts tactics all the way to putting yourself out there in an authentic and at times vulnerable way (don't worry I'll be there to give you a boost if things get scary!)


PLUS you'll practice getting the word out and making offers throughout our work together so you can fine tune your message in real-time (this is one of the keys to accelerating your progress)


Learn how to map out your creative cohorts to ensure you have the right support in place for growth (successful entrepreneurs don't go it alone!). I'll be sharing my personal tips for hiring the right folks for the job and what to do when things go awry.


Develop (and stick to!) your action plan



Feel inspired and confident to take your business to the next level of creative, authentic expression, positive impact, and profitability


Have the opportunity to learn from other guest experts in bonus teaching sessions on top of the 6 classes with me. One of the topics includes branding with BRANDvolution™ creator Tammi Spruill.

6 Group Coaching Calls will give you a safe space to ask your burning questions and get feedback from me and your fellow cohorts, plus I'll kick-off each coaching call with a short and timely teaching moment. You will:

Have a forum to implement what you're learning in the program and hear how others are making their visions real



Receive accountability and challenges to accelerate your progress. I want you to get the most that you can out of our time together!




Be empowered to work through any of the emotional blocks that are keeping you from fully moving forward with your business




Be supported in celebrating your progress (because you know I'll remind you of how fantabulous you are!)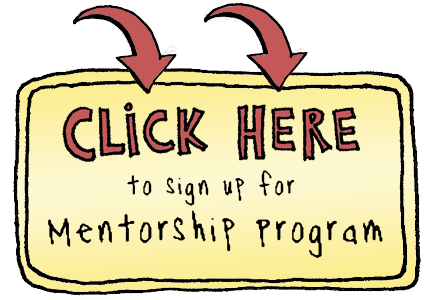 Imagine... you could have a success story like these amazing business owners!
Kerri created more leveraged income through launching group programs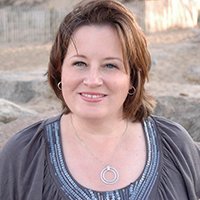 As I look back over how far my business has come since being a part of Jenn's mentorship program, I'm blown away by the shifts I've made. Thanks to Jenn's and the group's support, I'm doing more group work than ever before (something I've wanted to do for years but felt stuck around), building relationships with my audience in a whole new way, and stepping more and more into my authentic "me" instead of being who I thought I "should" be. To have access to this group where I can bounce ideas, share drafts, and lean when I feel scared or overwhelmed has been priceless. As a shining star member, the private coaching sessions with Jenn helped me to live out loud even more, with her challenges and concrete steps and deadlines to get stuff done. Thanks to Jenn, I now think of the lifecycle of my client instead of just the next offering, and that has changed how I do business entirely.
Kerri Richardson, Intuitive Life and Business Strategist, www.kerririchardson.com
Amy is more focused and has seen increased growth in her business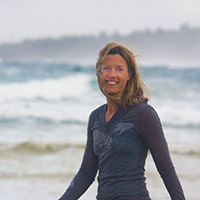 When Jenn's mentorship program came up, I knew immediately I wanted to join. The individual sessions with Jenn, in combination with the group energy and support have been invaluable. Her insights, targeted questions and observations have helped me gain so much more clarity in my business than I believe I ever could have alone.
With Jenn's help, I created a huge board mapping out my business (creatively, of course!) and suddenly, everything began making so much more sense. I knew where I wanted to direct my energy. I knew how I wanted to spend my time. I understood how everything I'd been doing was working to push me forward and since then I've felt more focused and have seen increased growth in the business. I have more subscribers, more consults and, most importantly, I'm having a lot more fun.
I no longer feel alone. There are people who will provide valuable feedback on design, copy and strategic questions I have (and I love doing the same). The more I participate, the more I get out of it. I've made this group a priority for my business and it's making a huge difference. I am growing. My vision and path are so much clearer, and I am more focused every day and way more motivated each morning.
Amy C Christensen, owner & life coach at Expand Outdoors, www.expandoutdoors.com
Bindi learned to ask for help and is continuing on at the Shining Star level
As a solo-entrepreneur I am used to doing everything in my business by myself and find it very difficult to ask for help. The friendly, non-judgemental, caring Cohort Circle made 'asking for help' something I could do and once I realised the benefits of doing this, I even started to ask for help outside of my business and into my home-life. One of the first instances of me asking the group for thoughts and suggestions was with my sales page for my 1:1 life coaching packages, I received great feedback and felt confident to publish the packages on my website soon after this. I also have recently launched my in-person group coaching circle and am looking at furthering this with an online group coaching circle, which I will be working more on in this year's mentorship program.
The amazing support I have received from Jenn and the rest of the Cohort Circle has led me to upgrade to the Shining Star level this year. I already know it is going to be what my business and I need.
Bindi Shah, Life Coach & Meditation Teacher, www.anamaya.net
Erica moved through the muck and launched her first product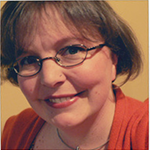 There is something incredibly powerful about working with a mentor who understands the sticky parts of building a business and knows how to help you move through them. When I was stuck in the mud and the muck, unsure of how to launch a new product, Jenn helped me honor the message of the muck and showed me how valuable self-care is in moving forward. She helped me identify the next step and held me accountable for my commitments. With Jenn's guidance and support I was able to launch my first product and build an even stronger foundation for my business.
Erica Holthausen, Chief Instigator, Honest Marketing Revolution, www.honestmarketingrevolution.com
Jenn's hands-on, creative approaches are helping Vivienne finish her book proposal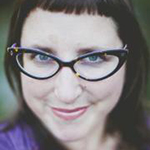 Jenn's coaching created a safe space for me to think outside the box with my business. During my coaching with her I've been working on manifesting one of my biggest dreams of writing a book proposal and she helped me create hands on, right brain steps that really lit the spark behind the project for me. I'm wildly grateful for her kind, compassionate and creative approach.
Vivienne McMaster, Photographer and Course Leader, www.viviennemcmaster.com
Virginia moved from hobby to business by growing her studio and workshop offerings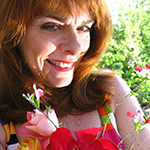 The Mentorship program was a godsend for me. Support freely flows through the Cohort Circle and Jennifer's amazing ability to see through often cloudy issues and give positive, constructive advice was immeasurable. (And if you want to give yourself a rocket booster shot in the arm, the Shining Star group gives you affordable 1:1 counseling with this amazing woman.)
Here are some of the measurable goals I attained for myself that I set at the beginning:
1. Redesign my website (including using video) to better reflect who and what I am about and what I have to offer to those who desire to be more creative. √CHECK.
2. Design new workshops and increase the number of attendees - I went from 1 offering to 3 (with 2 more in the works). It looks like I am doubling the number of participants and I am not even halfway through this year. √CHECK. √CHECK.
3. My own artistic identity has evolved exponentially over the year as well as my ability to give voice to it. My ability to inspire others to accomplish the same for themselves through my workshops also keeps moving forward. √CHECK. √CHECK. √CHECK.
This has been an amazing journey - and all I can say is if you have a strong feeling about doing this - GO FOR IT!
Virginia Simpson-Magruder, Kentucky Girl Designs, kentuckygirldesigns.com


Want 1:1, personalized guidance from me to accelerate your progress? Grab your spot at the Shining Star level. You get all the benefits of the group Cohort Circle plus private sessions with me where we tailor the teachings to exactly what you're implementing in your business.
I'll also feature you in my newsletter to help you launch one of your offerings. This Shining Star Spotlight will help you reach nearly 15,000 creative souls around the world, boost your credibility, and grow your own list. We'll decide together in our 1:1 sessions what opportunity to highlight and when.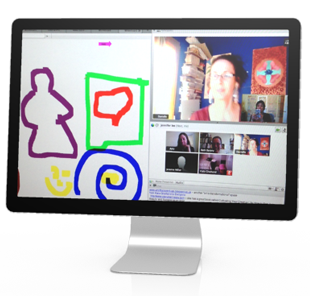 You also get to tap into the collective wisdom of your fellow Shining Stars in a day-long intimate and intensive online mastermind session. Imagine having your very own advisory board to help you clarify your moola-making ideas and provide fresh insights and accountability.
Right-brainers, you'll love our visual and interactive mastermind webinar - it's like we're all in the room together, minus the costly airfare and hotel but no shortage of support, connection, and inspiration!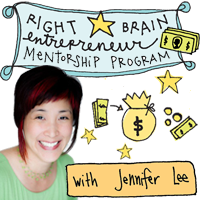 The Right-Brain Entrepreneur Mentorship Program starts on June 10th and goes for 8 months (with 2 months off of calls/teachings).
Group teaching and coaching sessions will typically take place at 12noon PT on the 2nd and 4th Wednesday (the first one on June 12th). You can view the dates here.
The Shining Star level is limited to only 10 participants to ensure high-quality, personalized attention. Please note that the Shining Star spots are SOLD OUT! There's still room for you in our Cohort Circle, though. And if you really are interested in the Shining Star level, you can sign-up for the wait list to hear if any spots happen to open up.

8-month mentorship program includes:
Cohort Circle
Shining Star
6 webinar teaching sessions (delivered live via video chat)
Plus at least 1 or 2 bonus teaching sessions from guest experts
6 live group coaching calls
Downloadable worksheets and tools
Detailed, info-packed handouts with insider tips and real-life data
Access to a private online community
Accountability, check-ins, and sharing takes place in between calls
BONUS GIFT: Right-Brain Business Plan® Home Study (you get an additional monthly group call with this gift), valued at $147
BONUS GIFT: Right-Brain Product Development workshop simulcast recording, valued at $97
6 private 45-min. 1:1 calls w/ Jenn
valued at $3000 if purchased separately
A 90-minute Shining Star welcome call to get to know your fellow Shining Stars prior to our all-day mastermind
A day-long virtual group mastermind retreat
An intensive and interactive session focused on developing a moola-making method
A 90-minute group mastermind follow-up call
NEW BONUS: A Shining Star Spotlight in my newsletter to help you launch one of your offerings and grow your list
Get on the
wait list
Get on the
wait list
So to sum up, you get $244 worth of business-building bonuses
PLUS 8 months of coaching, teaching, support and accountability
to propel your business forward. All for my most affordable rates.

AND since you'll be getting sneak peeks into material for my next book
(yep, I'm writing another one!),
mentorship participants will have the chance of being featured in my 2nd book, which will be great exposure for your business!
PLUS Guess what? If you've already purchased 2013 Right-Brainers in Business Video Summit Premium Pass OR the RBBP Home Study, you get to put part of that toward your mentorship investment. How's that for putting some moola back in your pocket? Just refer to the e-mail from info @ artizencoaching . com with the details and special coupon.

Within 1 month of the program Lisa launched her first online video class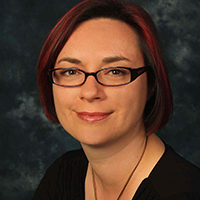 When I came to the program last May, I had a blog, an underserved audience, and an idea about offering some sort of class. By June, I was hosting my first live online video program for 15 people in 3 different countries, and I had more ideas than I could contain for continuing to serve my ideal clients. More importantly I had a set of tools and new skills that I can now use to make any of those ideas a reality.
What makes Jenn's program different from other business programs is her gentle way of addressing the very human issues and limiting beliefs that hold solopreneurs back. Jenn doesn't just deliver facts about how to launch a creative business, she takes nervous creatives by the hand, acknowledges their fears and doubts, and guides them (or prods them, if needed) towards their potential.
In addition, the support and camaraderie of the group really helped to keep me pushing forward when things got tough. Along with watching my own venture blossom into something I had never imagined, I also had the joy of watching my fellow cohorts fulfill their business and creative accomplishments.
Lisa Manterfield, Founder of Life Without Baby www.lifewithoutbaby.com
Perfect balance of authentic action and deep self care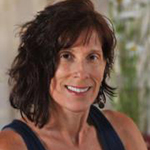 Jennifer provides the perfect, delicate balance of motivating me to take creative, authentic action in my business yet while still honoring the importance of deep self-care - inside and out. Since being involved in her programs, I have launched new projects, have a refreshed attitude toward my business and am seeing an increase of numbers in my classes and services.
Janine Grillo Marra, Tranquil Flame Yoga and Wellness, http://www.tranquilflameyoga.com
A business on a mission makes a difference in kids' lives locally and Internationally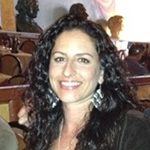 At the beginning of this year I simply had an idea and a dream to give back. With support from this group I was able to create and launch my first 3 products, enter a competition for upcycled products, become a Roozt approved brand, get my product into a retail store, and most importantly give back to the community with art supplies for kids locally and Internationally.
Participation in this program not only helped keep the momentum going but also made me learn how to deal with the ebbs and flow of being an entrepreneur. Having a place to share those feelings was very valuable and made me feel like I was not alone in this journey. I am very grateful to have been an active participant in this group and know that my business would not be where it is today without it.
Melissa Gazzaneo, Owner of Reskü, www.reskugear.com
Michelle took empowered action after just the first call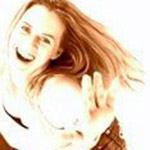 This was just the kick-start I needed to get refocused and recommitted to the parts of my product development and marketing plans that will reach more people and make more moola too. Your style of coaching and facilitating is fabulous, masterful, organized, and creative. I love how you bring calmness and catalytic inspiration to take action all at the same time. I went into the call feeling so overwhelmed by the process, and left feeling more focused, empowered and taking action. My team has received several emails from me with this new direction and confidence this morning already, so I will have support from them too as we grow my business to the next level of its adventurous life.
Michelle Jacobs, www.actioninnovation.biz and www.creativitygym.co.za
The Cohort Circle is a large part of Tammi's support system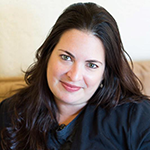 Being part of the mentorship group this year has been one of the best things I could have done for my business. Jenn's gentle guidance and playful approach to business is refreshing and contagious. The active Facebook group is always available to provide feedback on project, accountability on goals, and encouragement when life gets rough. This group has been a large part of my support system and I know I would not have had the courage to be where I am today without it.
Tammi Spruill, Fruition Branding, www.fruitionbranding.com
Lou gained the confidence to make her awesome vision a reality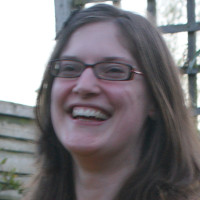 This program gave me the permission I needed to approach my business my way, with my personality and spirit and vulnerabilities. It came at a time when I was doubting myself that I could create the business that I had envisioned with vision boards with my team. There's nowhere else I could have found the inspiration and knowledge to build my own confidence and keep taking those steps towards making this awesome vision a reality.
Lou Shackleton, Director of Opportunities and Danger Lou, The You Can Hub, www.theyoucanhub.org.uk

It's always good to know a little bit about your potential mentors, so here are some highlights from my life as a right-brain entrepreneur: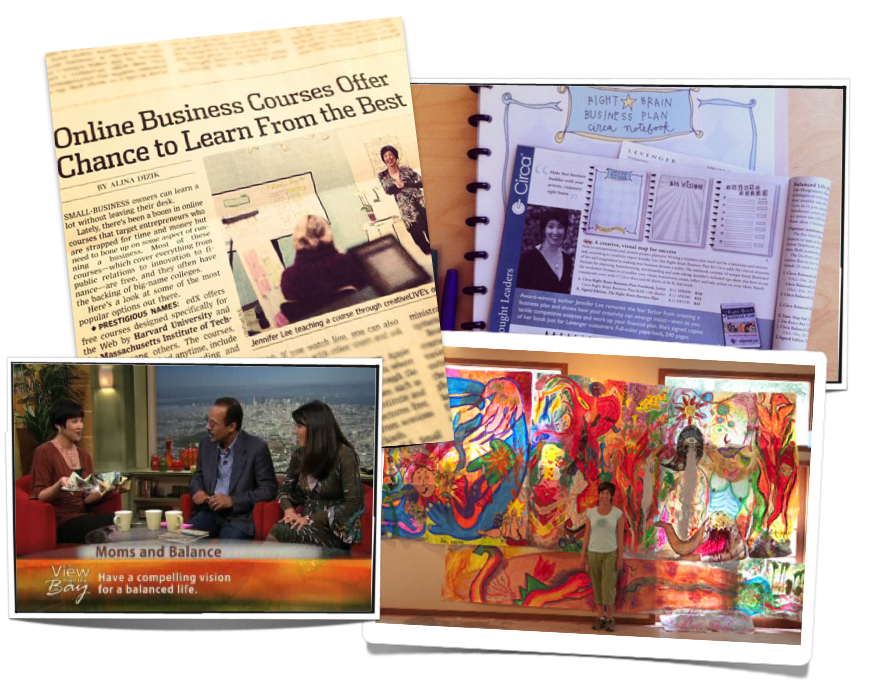 My bestselling book The Right-Brain Business Plan has helped tens of thousands of entrepreneurs around the world launch and grow their creative businesses

Unlike many other creative business coaches out there, I'm a certified coach who has received extensive training on how to effectively and skillfully help clients reach their goals more quickly

I have developed workshops, e-Courses, e-Books, tangible products, and coaching programs, wrote an award-winning book with New World Library, a well-known publisher, co-developed a product with Levenger, a national catalog company, partnered with creativeLIVE as one of their first general business instructors, and was a pioneer with hosting a video summit, so I know how to take an idea and make it real (and make money with it)

I worked for 10 years as a business consultant in large corporations including Gap Inc., Accenture, Sony, and HP, so I understand the complexities that go into making companies successful (from the high-powered board rooms to your kitchen table)

Through my licensing programs I have more than 70 facilitators who lead workshops worldwide based on my unique and visual approach to business and life coaching

Over the years I have invested in myself and my business by hiring specific coaches to help me through various stages of my growth (including life coaches, business coaches, a spiritual coach, a product coach, and a book coach). I appreciate having someone in my court who can help me reach my goals.

I'm an artist at heart, so I totally get how important it is to express your creativity in everything that you do and I've learned how to make that creativity work for me in my business

Through the 10 years I've been coaching and the 7 years of being in business for myself, I know firsthand the ups and downs of the entrepreneurial journey...

I've gone from coaching part-time while holding down a demanding day job (because I was too afraid to leave), to finally taking the leap yet struggling to come close to my cushy corporate salary, to building the thriving multi-6-figure business I have today.
Have questions about the program? Check out our FAQs.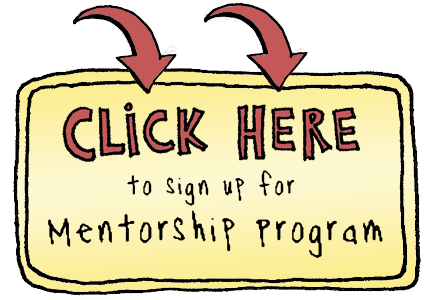 Jennifer Lee, CPCC, PCC, MA, is the founder of Artizen Coaching and the award-winning author of The Right-Brain Business Plan: A Creative, Visual Map for Success (New World Library, 2011). Her bestselling book has helped tens of thousands of entrepreneurs around the world grow their businesses authentically and creatively.
After spending 10 years climbing the corporate ladder and getting tired of living her dream "on-the-side," she took the leap to pursue her passions full-time. Jennifer has been featured in The Wall Street Journal, US and World Report, Entrepreneur, Whole Living, Family Circle, and Cloth Paper Scissors Studios, numerous radio shows, and on ABC7 TV. Plus she has partnered with Levenger to develop the Right-Brain Business Plan® Circa® Notebook and was one of the first business instructors on creativeLIVE.
Jennifer received her coaching certification and leadership training through the prestigious Coaches Training Institute. She is also a certified yoga instructor, a certified Expressive Arts Facilitator, and holds a B.A. in Communication Studies from UCLA and an M.A. in Communication Management from USC. She lives in the San Francisco Bay Area with her creative, rather left-brain husband and their sweet husky-lab mix.
You know how isolated and frustrated you can feel when you don't have supportive cohorts or an experienced mentor to turn to for guidance, feedback, and encouragement.
You need people who GET you and your crazy, big visions. And hey, it doesn't hurt to even have an occasional (and loving) kick-in the pants from someone who truly wants you to succeed.
And I do truly want you to succeed! That's why I hope you that you'll join us and for 8 months of support and accountability. Your thriving creative enterprise is waiting for you.
Say YES to you and your business.
P.S. - Your time is now! I can't wait to work with you.