On-demand library of 5 experts!
Dear Heart-Centered Entrepreneur,
Would you rather run for the hills than face the intimidating financial aspects of your business? Are you struggling to make ends meet or you just know that you've been selling yourself short for far too long?

Let's face it… if you're in business, then you gotta make money, right? Let these five highly successful entrepreneurs show you how to get financially fit. You'd be surprised at how easy, fun, and empowering it can be!
You'll learn practical and accessible tips for how to develop a healthier relationship with your money, track your moola coming in and out, create budgets that work for you, attract more income, and more.
This never before offered bundle has hand-picked experts from 5 years of our popular summit who are here to help you make friends with your moola and enjoy financial freedom. Cha-ching!!
Here's to your success!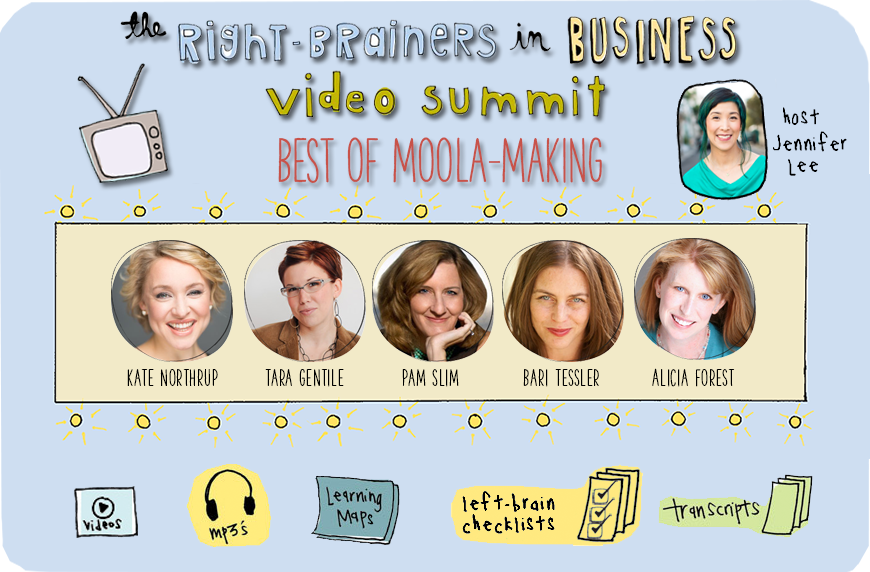 You'll get instant access to:
The full video summit session recordings (each from 45-60+ min) that you can stream on-demand – access your virtual mentors at the push of a button
MP3s of both the whole livestream session and speaker interview only, so you can listen from your mobile device while you're on the go
Full transcripts of each session so you can easily highlight and refer back to all of the juicy information again and again
Chat logs to review take-aways, inspiring actions, and valuable resources shared by our live participants who joined us from around the world. You're sure to find kindred spirits
Downloadable left-brain checklists with suggested action steps from each session to implement your learnings and make things real. Think of it like an action-oriented executive summary
Downloadable beautifully designed learning maps to help you document your take-aways
A special Aha's and Actions Guide with tips and suggestions to help you plan how to make the most out of the materials
Watch highlights here:
Featuring these 5 inspiring experts:
Kate Northrup
Money: A Love Story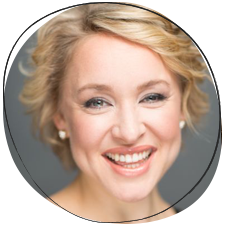 How to grow a priority-based and highly profitable business, in less than part-time hours
Discover right-brained, courageous and compassionate practices for redefining your relationship with moola from a woman who achieved financial freedom at 28 years old
How to identify your financial energy leaks and why that will help you attract more income (and change your life!)
The secret to achieving true financial freedom
Get an honest, inside peek into what Kate's next big thing is and what it's like to be in transition
Kate Northrup created financial freedom for herself at the age of 28 through building a team of more than 1,000 wellness entrepreneurs in the network marketing industry. Her philosophy is that if you free yourself financially you can be fully present to your purpose on the planet. She is the best-selling author of Money: A Love Story, Untangle Your Financial Woes and Create The Life You Really Want. Kate and her work have been featured on The Today Show, Yahoo! Finance, The Huffington Post, Refinery29.com, and in Experience Life, Glamour, and more. She continues to inspire freedom seekers through her writing, videos, speaking, courses, and her team, The Freedom Family.
Tara Gentile
The Art of Earning: Because Making Money Should be Beautiful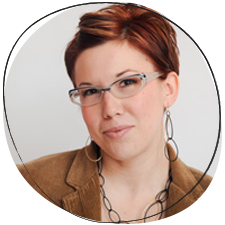 Discover the powerful relationship between creativity and money
Learn practical tips and resources for managing the moola and being in the flow of money
What us right-brainers really need to be measuring when it comes to keeping track of our finances
Tara Gentile is the creator of Quiet Power Strategy™ which offers hands-on business training & support for idea-driven entrepreneurs. She's passionate about understanding customers, marketing through observation, building profitable business models, and concierge product development.
She's the author of several books, a sought-after speaker, and a frequent CreativeLive instructor.
Pam Slim
Managing the Moola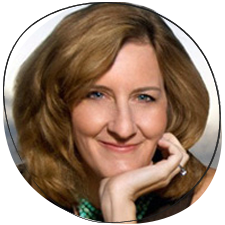 Why the numbers really are more of an art than a science
Simple ways to understand the moola coming in and going out
How to use your intuition and imagination to increase your income
Pamela Slim is an award-winning author, speaker and business consultant who has been an entrepreneur for eighteen years. Her passion for career and organizational development spans many different work modes and client engagements.
A former Director of Training and Development at Barclays Global Investors in San Francisco, she spent the first 10 years of her business as a consultant to large companies such as Hewlett-Packard, Charles Schwab and Cisco Systems, where she worked with thousands of executives, managers and employees.
In the last eleven years, she helped hundreds of people to start and grow successful businesses. She built a powerful online presence at Escape from Cubicle Nation, a site designed for corporate employees who wanted to make the shift to entrepreneur. At Escape, Pam developed and taught business building courses for thousands of entrepreneurs. She has worked with companies serving the small business market such as Infusionsoft, Office Depot and Citrix.
Bari Tessler
The Art of Money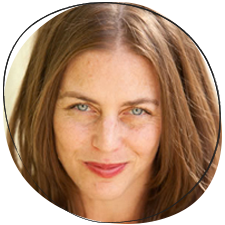 How to "un-shame" ourselves around money
Why the dreaded bookkeeping can actually be empowering, go figure!
The key things right-brain entrepreneurs should pay attention to when it comes to managing the moola
Bari Tessler Linden, MA, is a Financial Therapist, Mentor Coach and Mama-preneur. Bari's gentle, body-centered approach weaves together personal, couple, and creative entrepreneurial money teachings into one complete tapestry. She is the founder of The Art of Money: a global, year-long money school, which integrates Money Healing, Money Practices and Money Maps. Bari is also the Author of her upcoming book, The Art of Money: A Life-Changing Guide to Financial Happiness, published by Parallax Press on June 14th, 2016.
Alicia Forest
How to grow a priority-based and highly profitable business, in less than part-time hours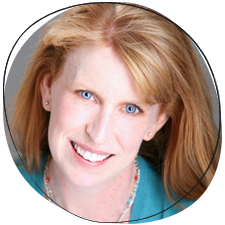 Alicia's top secrets for achieving financial freedom (7-figures and summer's off!)
The importance of creating growth over time, it didn't just happen overnight
What key systems and support to have in place when you first start out and when you expand
Alicia Forest's, mission is to empower the entrepreneurial masses to design a life they love that's supported by a business they love using her proven practical tools to create a business that's priority-based, profitable, and part-time.
As founder of the Mastery of Business Academy, she's been the guiding force behind some of the best-known and successful online businesses in the coaching arena, as well in the industries of education, health and wellness, and new age, and has inspired thousands of entrepreneurs to create a business that's fun and funds a life they love. Her expertise has been featured on Entrepreneur.com, Escape from Cubicle Nation, T. Harv Ekers' SuccessTracs, Holistic Business Journal and countless digital media outlets.
Get the Best of Moola Making for only
$97

Want the Mega Best of Bundle? Get all 6 Best of Bundles (36 sessions!) for only
$297


Buzz from this video series:

vanessasage: This is definitely going to need a re-listen. So much good info!

Sanna: thanks Kate, so enlightening!

dmstauber: @Tara so inspired. You're a good counter to my "I'm not going to earn anything" monster!

Jo: Tara is OUTSTANDING …need to relisten lots!

DebraMarrs: Love the idea of money shame and healing it – thank you, Bari!

kentuckygirldesigns: Just a great interview and so helpful in taking on the money challenge!

About Jennifer Lee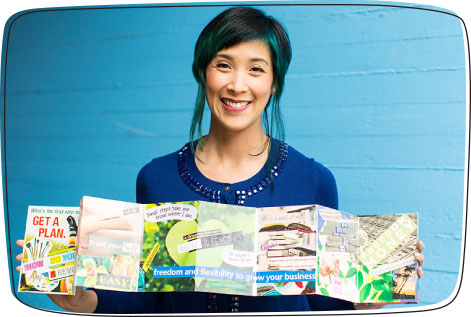 Jennifer Lee, CPCC, PCC, MA, is the founder of Artizen Coaching® and the author of Building Your Business the Right-Brain Way and the bestseller The Right-Brain Business Plan, which has helped tens of thousands of entrepreneurs around the world launch their creative businesses.
After spending 10 years climbing the corporate ladder and getting tired of living her dream "on-the-side," she took the leap to pursue her passions full-time. Jennifer has been featured in The Wall Street Journal, U.S. News & World Report, Entrepreneur, Whole Living, Family Circle, Cloth Paper Scissors Studios, and Choice magazines, numerous radio shows, and on ABC7 TV and partnered with Levenger to develop the Right-Brain Business Plan® Circa® Notebook.
She received her coaching certification and leadership training through the prestigious Coaches Training Institute.
She is also a certified yoga instructor, a certified Expressive Arts Facilitator, and holds a B.A. in Communication Studies from UCLA and an M.A. in Communication Management from USC.
She lives in the San Francisco Bay Area with her creative, rather left-brain husband, and their sweet husky-lab mix.