On-demand library of 7 experts!
Dear Right-Brain Entrepreneur,
As a creative soul perhaps you struggle with structure and seeing things through.
If you could finally finish those perpetual works-in-progress or implement your big ideas, you know that your business would grow by leaps and bounds.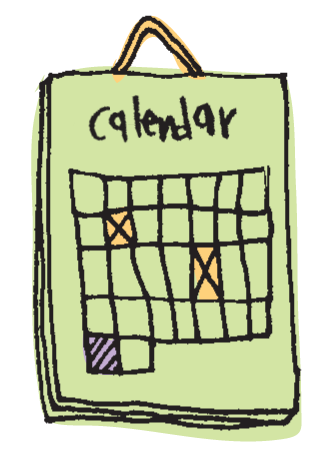 Let these seven successful entrepreneurs and go-getters share with you their top tips for getting sh*t done. Learn their insider tools and techniques for clearer decision making, more effective planning, better performing teams, finishing what you start, and more.
This never before offered bundle has hand-picked experts from the 5 years of our popular summit who are here to help you get unstuck and get going!
Here's to your success!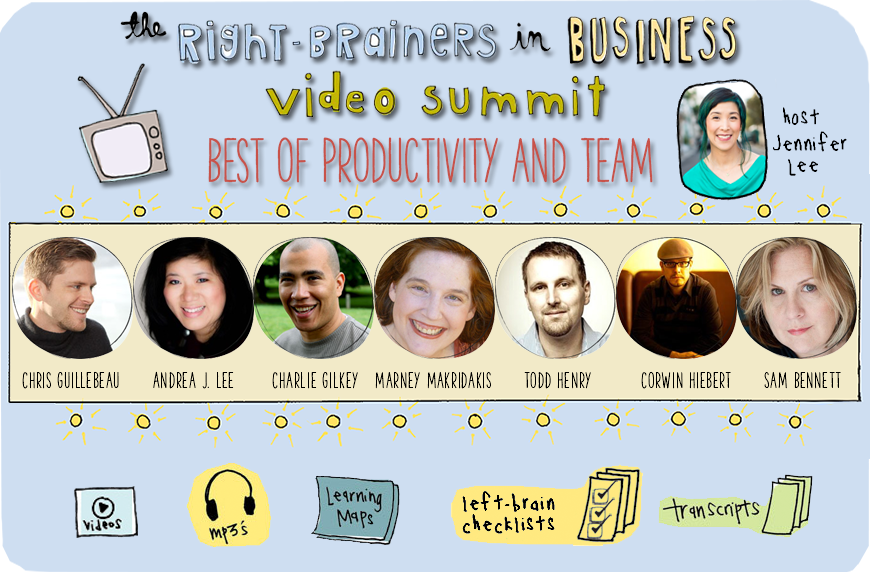 You'll get instant access to:
The full video summit session recordings (each from 45-60+ min) that you can stream on-demand – access your virtual mentors at the push of a button
MP3s of both the whole livestream session and speaker interview only, so you can listen from your mobile device while you're on the go
Full transcripts of each session so you can easily highlight and refer back to all of the juicy information again and again
Chat logs to review take-aways, inspiring actions, and valuable resources shared by our live participants who joined us from around the world. You're sure to find kindred spirits
Downloadable left-brain checklists with suggested action steps from each session to implement your learnings and make things real. Think of it like an action-oriented executive summary
Downloadable beautifully designed learning maps to help you document your take-aways
A special Aha's and Actions Guide with tips and suggestions to help you plan how to make the most out of the materials
Watch highlights here:
Featuring these 7 inspiring experts:
Andrea J. Lee
This is NOT business as usual! How using your intuition can make you more successful in business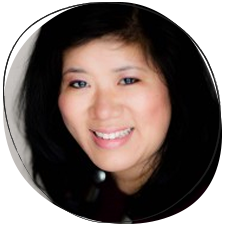 What it means to be a right-brain entrepreneur
How to infuse your business with innovation
How to make authentic, clear decisions about what to go after in your business
Andrea J. Lee is founder of Thought Partners International, which does business online under the identity Wealthy Thought Leader University—an internationally-known company that has helped thousands of entrepreneurs upturn the status quo. Through coaching they learn to prove their original business concepts, design offerings that break new ground, and sell in lucrative ways that feel good.
She served for 2 years as Director of Strategic Planning for the Indrani's Light Foundation—a global non-profit devoted to eradicating domestic violence, in partnership with the NGO Population Services International. She is now ILF's Global Ambassador.
Andrea has earned a long-standing reputation for excellence and ethics as a mentor coach, trusted advisor and thought partner, but the secret is out: she's also a gifted speaker with a talent for making serious topics playful, and turning play into serious impact.
For the past 5 years, under the brand name Wealthy Thought Leader, Andrea has taught breakthrough thinking to thousands of entrepreneurial leaders from the start-up phase through 6, 7 and 8 figure incomes. These audiences work in a range of fields including entertainment, technology, philanthropy, manufacturing, the performing arts, therapy, coaching, the healing arts, entrepreneurship and more.
Chris Guillebeau
Corralling Your Creative Cohorts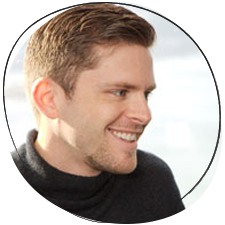 The importance of hiring help – you can't go it alone
Why creative cohorts are key to keeping you sane and expanding your reach
Tips on how to get the support you need
During a lifetime of self-employment that included a four-year commitment as a volunteer executive in West Africa, Chris Guillebeau visited every country in the world (193 in total) before his 35th birthday. Since then he has modeled the proven definition of an entrepreneur: "Someone who will work 24 hours a day for themselves to avoid working one hour a day for someone else."
Chris's first book, The Art of Non-Conformity, was translated into more than twenty languages. His second book, The $100 Startup, was a New York Times and Wall Street Journal bestseller, selling more than 300,000 copies worldwide. His latest book, The Happiness of Pursuit, was published in September 2014 and was also a New York Times bestseller.
Every summer in Portland, Oregon, Chris hosts the World Domination Summit, a gathering of creative, remarkable people with thousands in attendance. Chris is also the founder of Pioneer Nation, Unconventional Guides, the Travel Hacking Cartel, and numerous other projects.
Todd Henry
The Accidental Creative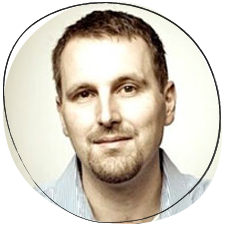 Why creativity is so important in business
Using everyday brilliance to be prolific, brilliant and healthy
Even more creative, visual tools for planning
Todd Henry teaches leaders and organizations how to establish practices that lead to everyday brilliance. He is the author of three books (The Accidental Creative, Die Empty, and Louder Than Words) which have been translated into more than a dozen languages, and he speaks and consults
across dozens of industries on creativity, leadership, and passion for work.
His book Die Empty was named by Amazon.com as one of the best books of 2013.
His latest book, Louder Than Words, is about how to develop an authentic voice that resonates and creates impact. Bestselling author Tom Rath called it "…one of the best guides to living a meaningful life I have ever read."
Charlie Gilke
How To Find and Focus on What Really Matters in Your Business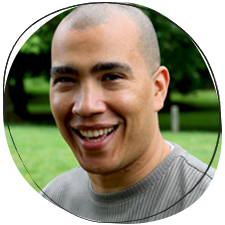 Learn how to prioritize your work and finish what you start
Overcome your blocks around tactics and execution so you can get your big dream out there
Expert tips for managing your creative energy so you can be your most productive
Charlie Gilkey is the go-to guy for creatives who want to start finishing the stuff that matters. He helps people and businesses with planning, productivity, and team development. His website, Productive Flourishing, is one of the top websites in the world for planning, productivity, creativity, and practical business advice for creatives on the web. His background as a military logistics officer and his academic studies in philosophy create a perspective that's simultaneously pragmatic and thoughtful. His forthcoming book, Start Finishing, is a guide that helps creative people start finishing the stuff that matters.
Corwin Hiebert
Business Management for Creative Entrepreneurs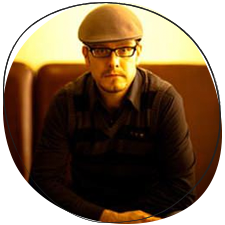 What needs to be in place for creatives to make the best business decisions possible
How to build business processes that actually get work done
What it means to elicit curiosity and why it's essential for generating demand for your work
Corwin Hiebert is a management and marketing consultant to creative entrepreneurs (such as world-renowned photographer and best-selling author David duChemin). He is the author of Living the Dream: Putting Your Creativity to Work [and Getting Paid]—published by Peachpit Press (2013). As an educator, speaker, and author, Corwin is an avid supporter of creative risk takers. He's passionate about helping creative people take action towards their goals and dreams. His eBooks can be found at www.craftandvision.com
Marney Makridakis
Creating a World Where Work Feels Like Play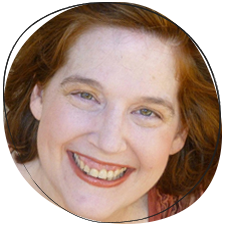 The importance of cultivating connection, fostering a devoted community, and building your team
An insider peek into how Marney's creative empire has expanded and evolved over time with multiple moola-making methods (you're sure to be inspired!)
Fun and practical tips to nurture your creativity and embrace ease (2 keys to entrepreneurial success)
Plus a raw, heartfelt teaching moment from Jenn that will inspire you do what it takes to go after your big dream
Marney Makridakis is the author of the #1 Amazon bestselling book, Creating Time: Using Creativity to Reinvent the Clock and Reclaim Your Life, and founder of Artella Land (www.ArtellaLand.com), the groundbreaking online community for artists, writers, and creative individuals. Since 2002, Artella has served as a virtual playland for creativity, full of innovative offerings that provide a tangible map to creative inspiration and discovery for creators of all kinds. Marney is a widely known voice in the creativity movement, frequently requested for interviews, guest columns, workshops, and speeches. She is also the founder of the ARTbundance philosophy, an innovative approach of self-improvement through creativity, and theARTbundance Certification Training which trains people to use ARTbundance in professional venues, such as creativity coaching, teaching workshops, public speaking, and creating online environments. Her latest suite of Artella's Business Bohemia programs invite creative entrepreneurs to "imagine a world where work feels like play", and activate the goldmine of energy found at the intersection of play and productivity. She names these things as being essential to her creative well-being: the color orange, poetic novels, singing loudly, daily naps, the love of a good man, and hero worship of Mary Poppins.
Sam Bennett
Get it Done!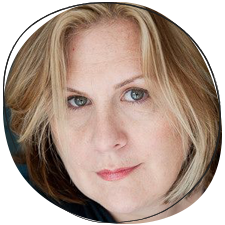 Practical, do-able suggestions to get creatives unstuck
Sam's secrets for making time work for you
Why completion can be overrated and other tips for overcoming procrastination and overwhelm
How to handle the double-edged sword of increased visibility and tips for handling both criticism and compliments
Samantha Bennett is the creator of The Organized Artist Company and a writer, actor, teacher and creativity/productivity specialist who has counseled thousands of artists and entrepreneurs on their way to success. She is the author of the surprisingly popular book of poems, "By The Way, You Look Really Great Today," and the daily inspirational book, "365 Reasons To Write." Her latest book is "Get It Done: From Procrastination to Creative Genius in 15 Minutes a Day," (New World Library, Feb. 2014).
Despite having no formal training in business, computers, internet sales or programming, Bennett is pleased to find herself an award-winning small business marketing expert and a top Infusionsoft Certified Consultant. Now based in a tiny beach town outside of Los Angeles, CA, Bennett offers her revolutionary "Start Right Where You Are," "Get It Done" and "Creative Genius, CEO" Workshops, teleclasses as well as public speaking engagements and private consulting to overwhelmed procrastinators, frustrated overachievers and recovering perfectionists everywhere.


Get the Best of Productivity and Team Bundle for only
$137

Want the Mega Best of Bundle? Get all 6 Best of Bundles (36 sessions!) for only
$297


Buzz from this video series:

Virginia Simpson-Magruder: Love Andrea's talk today and the Hell Yes! Hell know! Maybe? discussion. Super.

trischlorren: @charlieglikey holy chockablock full of insight!

lisaekstrom: Thank you SO much, Charlie — that was some mighty helpful and genius stuff!

Gracielu: Marney you inspired, challenged and propelled us forward. Thanks!

TheGuavaProject: I have goosebumps all over my body right now Goodness – these last 15 minutes have been transformational all on their own

Sue: Awesome. I'm so excited to practice some of Sam's ideas!

barbarasinclair: THANK YOU, SAM (and Jenn)! I can't tell you how much I got out of this!

About Jennifer Lee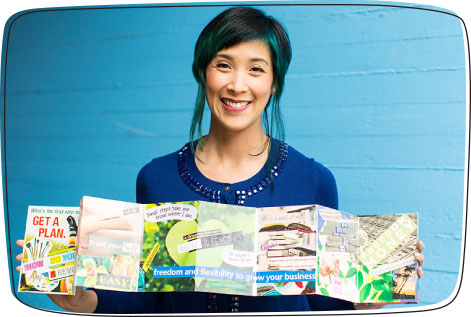 Jennifer Lee, CPCC, PCC, MA, is the founder of Artizen Coaching® and the author of Building Your Business the Right-Brain Way and the bestseller The Right-Brain Business Plan, which has helped tens of thousands of entrepreneurs around the world launch their creative businesses.
After spending 10 years climbing the corporate ladder and getting tired of living her dream "on-the-side," she took the leap to pursue her passions full-time. Jennifer has been featured in The Wall Street Journal, U.S. News & World Report, Entrepreneur, Whole Living, Family Circle, Cloth Paper Scissors Studios, and Choice magazines, numerous radio shows, and on ABC7 TV and partnered with Levenger to develop the Right-Brain Business Plan® Circa® Notebook.
She received her coaching certification and leadership training through the prestigious Coaches Training Institute.
She is also a certified yoga instructor, a certified Expressive Arts Facilitator, and holds a B.A. in Communication Studies from UCLA and an M.A. in Communication Management from USC.
She lives in the San Francisco Bay Area with her creative, rather left-brain husband, and their sweet husky-lab mix.