On-demand library of 7 experts!
Dear Right-Brain Entrepreneur,
I know it can feel uncomfortable tooting your own horn, right? But if you don't tell people about the awesome gifts you have to share, how will know anyone know what you have to offer? And if nobody knows, then nobody is buying and that's no fun for a business owner.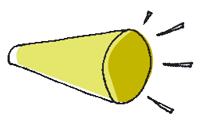 Marketing doesn't have to feel slimy or salesy. In fact, finding and connecting with your right peeps can be easy and enjoyable. Let these seven super savvy marketers and entrepreneurs show you how to get the word out in an authentic and effective way.
You'll learn practical and inspiring tips for how to identify and attract your ideal clients, share your unique message more confidently, develop deep connections with your community, craft a sales page that doesn't make you cringe, and much more.
This never before offered bundle features hand-picked experts from the 5 years of our popular summit who are here to help you reach more of your right peeps.
Here's to your success!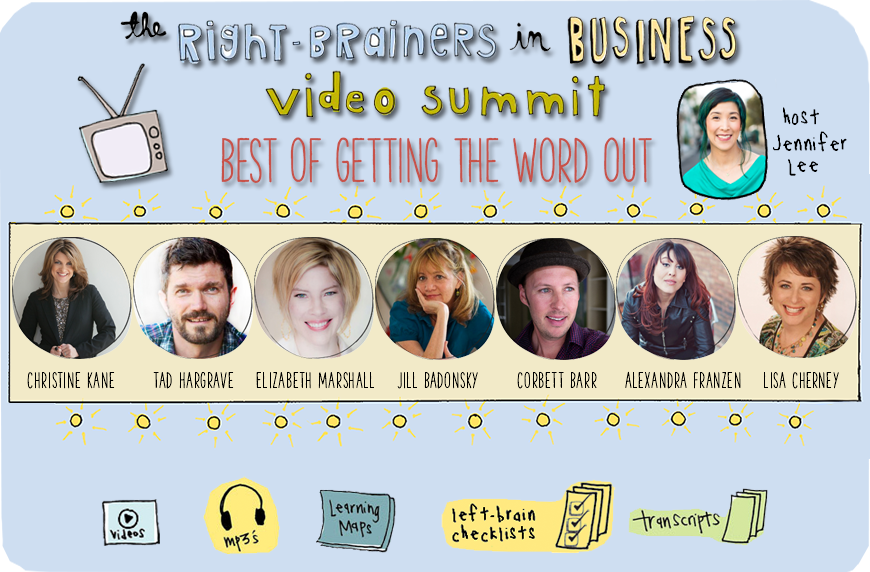 You'll get instant access to:
The full video summit session recordings (each from 45-60+ min) that you can stream on-demand – access your virtual mentors at the push of a button
MP3s of both the whole livestream session and speaker interview only, so you can listen from your mobile device while you're on the go
Full transcripts of each session so you can easily highlight and refer back to all of the juicy information again and again
Chat logs to review take-aways, inspiring actions, and valuable resources shared by our live participants who joined us from around the world. You're sure to find kindred spirits
Downloadable left-brain checklists with suggested action steps from each session to implement your learnings and make things real. Think of it like an action-oriented executive summary
Downloadable beautifully designed learning maps to help you document your take-aways
A special Aha's and Actions Guide with tips and suggestions to help you plan how to make the most out of the materials
Watch highlights here:
Featuring these 7 inspiring experts:
Christine Kane
Uplevel Your Business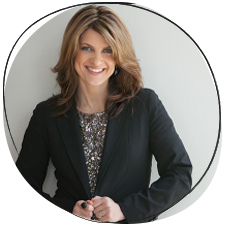 Christine's inspiring journey from musician to multi-million dollar business owner
Why branding can get in your way and how positioning is way more important
What steps to take when you're looking to hire someone for your team
Christine Kane is president and founder of Uplevel YOU™, a million-dollar company committed to the growth and empowerment of entrepreneurs around the globe through teaching cutting-edge marketing and business strategies and transformational techniques to shift mindsets and build wealth.Christine has now worked with over three thousand people in her Uplevel Your Life® Mastery Program and Uplevel Your Business™ Program & Blueprint, in addition to her popular workshops and retreats – where she teaches students how to create successful businesses based in their passion — while creating a intentional life of meaning and soul.After 15 years in a successful career as a popular songwriter and performer, Christine followed a calling to provide a deeper level of service to other creative and entrepreneurial types. "I went from being a rock star on the stage to helping people be rock stars in their lives and businesses," she says. "It's a whole new way of serving."Christine provides upleveling advice, breakthrough techniques and other resources to over 30,000 subscribers from around the world via her Uplevel YOU™ eZine and other free resources at www.christinekane.com.
Tad Hargrave
Marketing for Hippies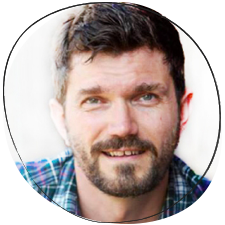 Become a better marketer and attract all the clients you can handle – without selling your soul
How taking a grass-roots approach can create deeper connections with your right peeps
Why "slow marketing" better serves you and your customers long-term
Tad Hargrave is a hippy who developed a knack for marketing (and then learned how to be a hippy again).
Despite years in the non-profit and activist world, he finally had to admit he was a marketing nerd and, in the end, he became a marketing coach for hippies. This all feels like a minor miracle as Tad spent his early marketing days learning and applying some very inauthentic, high pressure, extremely gross and pushy marketing approaches. This has made him suuuuper allergic to these kinds of approaches because he discovered they made him feel slimy (even in personal friendships), he didn't sleep well and he's very sorry to all those people he spoke with back in the day. After a decade of unlearning and unpacking that whole scene – he now feels ready and able to help other people find ways to market that feel wonderful.
Elizabeth Marshall
Spread Your Message: How to Serve More Clients and Make a Greater Impact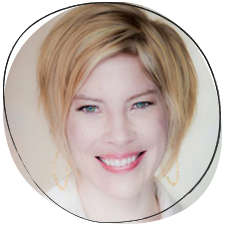 How to break through the noise and talk about your message in the most relevant way
How to get and stay connected with those that need to hear about you and your message
Three criteria to evaluate the right strategies to get your message out
As a strategist, Elizabeth Marshall helps thought leaders and authors carve out the right path for their message and work. With her guidance, clients develop and refine their message, build and expand their platform, cultivate strategic relationships and develop dynamic strategies to create a lasting impact.
As the co-founder of Book Breakthrough, Elizabeth delivered a series of live, in-person workshops with her co-founder, Janet Goldstein, along with an incredible lineup of guest experts, including NYC publishing insiders and New York Times best selling authors.
An author and speaker herself, Elizabeth co-authored The Contrarian Effect with Michael Port, which was named the #9 Best Business Book of 2008 by the Amazon.com Editorial Board and the Best Business Book for 2008 in the sales category by 1-800-CEO-READ.
Previously, Elizabeth created Author Teleseminars, a "first of its kind" innovative virtual book tour series, featuring influential and best selling authors, such as Seth Godin, Keith Ferrazzi, Michael Port, Les McKeown, Carol Roth and former Starbucks president, Howard Behar.
Jill Badonsky
The Muse is IN: Rebel Marketing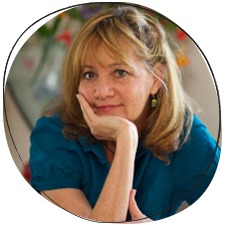 Quite simply you'll learn how to use the principles of Jill Badonsky's Owner's Manual to Creativity to make marketing effortless, magnetic and fun. You'll learn to how to:
Move from the pressure of promotion to the joy of attraction
Use kindness, compassion and gentleness to rock your creative world and unleash your creative self
Find out how to show up for marketing even when its the last thing you want to do
Jill Badonsky, M.Ed., is an internationally recognized workshop leader, inspirational humorist, artist, illustrator, poet and the founder and director of Kaizen-Muse Creativity Coaching. She is author of The Nine Modern Day Muses, The Awe-manac, and just out, The Muse is IN: An Owner's Manual to Your Creativity. She is a corporate drop-out has been a creative consultant working with filmmakers, comedians, artists, writers, business leaders, and creativity seekers since 1997.
Corbett Barr
Honest Online Business Marketing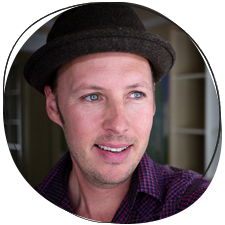 Learn the power of starting small to become big – a peek into Fizzle's application of the Lean Startup approach
What it takes to grow an awesome team – from finding the right peeps to leveraging everyone's strengths
Why listening to your customers is gold
How being transparent can help even the most private person put themselves out there to be in service of their community
Corbett Barr is Co-founder of Fizzle, a training library and community for people working to become self-employed. His blog posts have reached over four million visitors since 2009. Corbett is also host of The Fizzle Show podcast and has been an entrepreneur for over a decade.
Alexandra Franzen
How to Un-Complicate the Way You Communicate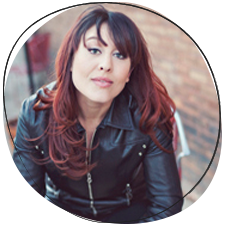 A simple structure for introducing yourself to anybody
Sales pages make many of us cringe, so thank goodness Alexandra's got another way
The secrets to saying no gracefully (and how that opens up more yes's!)
When it comes to being a better writer — and a nicer human being — Alexandra Franzen has a ten-word philosophy: "Start with love. Keep it simple. You are not confused."Alexandra's refreshing writing + communication tips have been featured on Fast Company, Forbes, The Daily Love, The Daily Muse and The Huffington Post — and on radio programs from coast to coast.She's been called a "prodigious talent" and "an astonishingly gifted teacher" with the ability to "describe the indescribable."Her two books — 50 Ways To Say You're Awesome and Our Q+A A Day: A 3-Year Journal For 2 People — have inspired thousands of people to say "thank you" and "I love you," a lot more often.With a client docket booked up to one year in advance and appreciative fans from Sydney to San Diego, Alexandra is proving that business can be simple, writing can be profitable + any creative dream that you have is absolutely possible.
Lisa Cherney
The Niche Conspiracy: Why Ditching the Niche will Get You Rich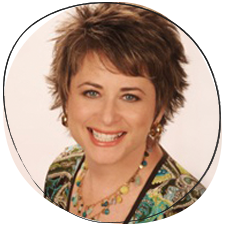 Why niching doesn't always work—especially if you're offering a very personal product or service
Why picking a niche prematurely can create an identity crisis, compromise your mission and trap you in a vicious circle of big effort and big expense but very little reward
What an Ideal Client is—and why you should claim yours. (In fact, NOT claiming one is the BIGGEST source of frustration for entrepreneurs)
In 1999, Lisa Cherney founded Conscious Marketing, Inc and is now called The Juicy Marketing Expert. She works with "entrepreneurs on a mission" who are struggling with their marketing message. She helps get them clear on their specific Ideal Client and find their authentic marketing voice, so they have the confidence that inspires people to buy. She is a highly sought after speaker. Kim Yancy, President of the eWomenNetwork called her, "One of the most brilliant marketers I know!" and Robert G. Allen, author of The One Minute Millionaire says, "Listen to everything Lisa Cherney says about marketing!" For the last 3 years, all of Lisa Sasevich's VIP mastermind clients have worked with Lisa Cherney to get pointed in the right direction quickly.
Get the Best of Getting the Word Out Bundle for only
$137

Want the Mega Best of Bundle? Get all 6 Best of Bundles (36 sessions!) for only
$297


Buzz from this video series:

kerricoach: @Christine, you've helped me see sales as service

nevadamc: This whole session is like a tonic­­ I feel better already!

EarlyartsRuth: Tad is making SO MUCH SENSE!!

ancientcure: Thank You Tad, great perspective. I am a graduate in Marketing, they did not talk about this.

MotherRubber: totally inspirational! Jill's personality is so REAL and rich!

MelissaPierce: Great information Lisa Cherney! I needed this!

Jax: Thank you Elizabeth! A whirlwind of information this morning! Thanks for sharing yourself and your wealth of knowledge!
About Jennifer Lee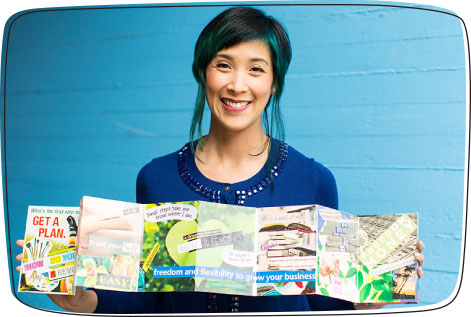 Jennifer Lee, CPCC, PCC, MA, is the founder of Artizen Coaching® and the author of Building Your Business the Right-Brain Way and the bestseller The Right-Brain Business Plan, which has helped tens of thousands of entrepreneurs around the world launch their creative businesses.
After spending 10 years climbing the corporate ladder and getting tired of living her dream "on-the-side," she took the leap to pursue her passions full-time. Jennifer has been featured in The Wall Street Journal, U.S. News & World Report, Entrepreneur, Whole Living, Family Circle, Cloth Paper Scissors Studios, and Choice magazines, numerous radio shows, and on ABC7 TV and partnered with Levenger to develop the Right-Brain Business Plan® Circa® Notebook.
She received her coaching certification and leadership training through the prestigious Coaches Training Institute.
She is also a certified yoga instructor, a certified Expressive Arts Facilitator, and holds a B.A. in Communication Studies from UCLA and an M.A. in Communication Management from USC.
She lives in the San Francisco Bay Area with her creative, rather left-brain husband, and their sweet husky-lab mix.